Kyaw Hla Aung: A Life of Selfless Struggle for the Rohingya People
A lawyer and activist recognized for his dedication to fighting for equality, education, and human rights for the Rohingya people of Myanmar in the face of persecution and oppression, Mr. Kyaw Hla Aung passed away on 31 July.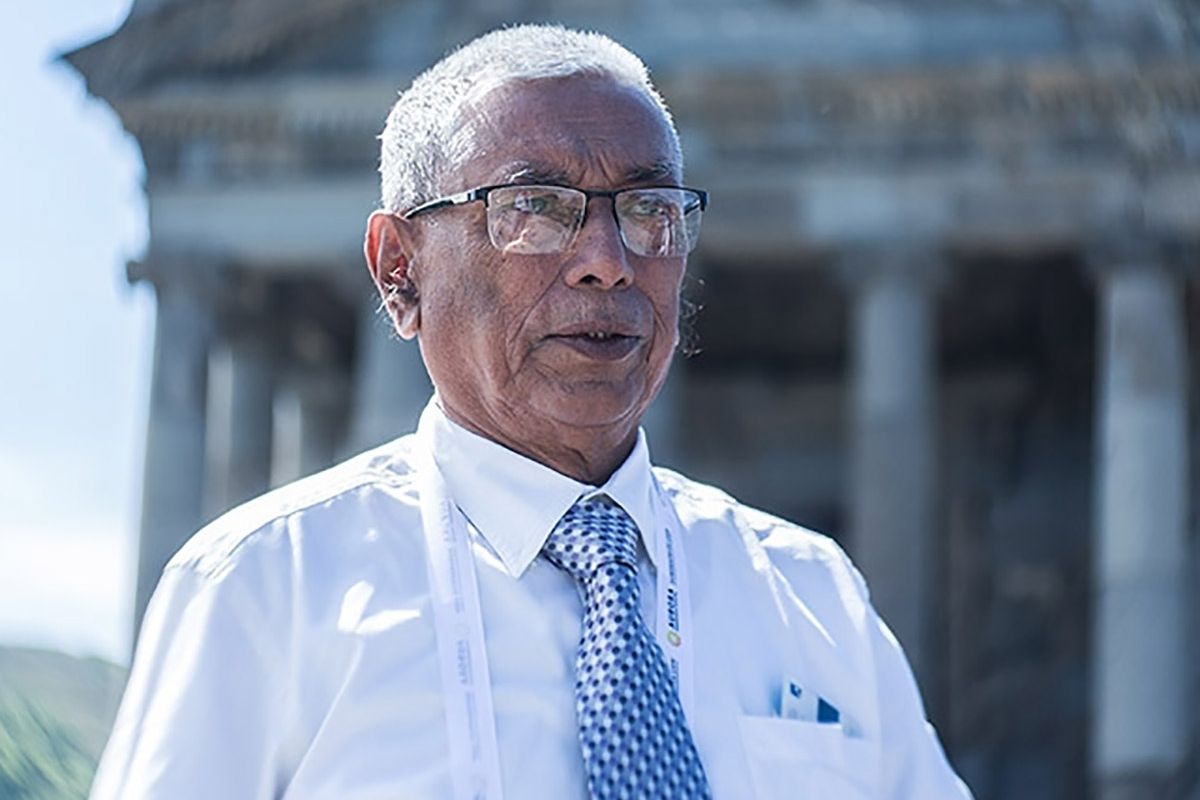 Kyaw Hla Aung was born in 1941 in Sittwe, the capital of Myanmar's Rakhine state. A member of the Muslim Rohingya community, Aung witnessed and felt first-hand the effects of suffocating regulations inflicted upon his people.
Motivated by the injustice he saw, he trained as a lawyer, graduating in 1982. Armed with little more than his knowledge of the law and tireless determination, he spent his life seeking justice for the millions of Rohingya Muslims subject to persecution in and fleeing from Myanmar.
In 1986, Aung appealed to the government of Myanmar to reverse new laws allowing the confiscation of Rohingya land. For this act of protest, he spent two years in prison. Liberated in 1988, he co-founded the National Democratic Party for Human Rights and ran as a candidate in the 1990 elections. While campaigning for office, he was arrested and sentenced to 14 years in prison. He was amnestied in 1997 but was detained repeatedly afterward.
As persecution of the Rohingya community continued, Aung persisted in his fight for the rights of his people. "Rohingya Muslims [previously] held high positions in government offices, police departments and the army. […] From 1970s, discrimination has been increasing with every passing day. Now, we cannot see a single Muslim staff in Rakhine state as well as in Central Myanmar," he said in a 2012 interview.
In 2017, the government of Myanmar began a military operation that killed thousands of Rohingya and forced more than 700,000 to flee the country, leading the United Nations to denounce the operation as an act of ethnic cleansing. As horrific accounts of atrocities emerged, Aung appealed to the international community to seek a deeper understanding of the history of his people.
For his personal sacrifices in fighting injustice, including 12 years of imprisonment, Aung was selected as an Aurora Prize laureate in 2018. The Aurora Humanitarian Initiative, a foundation that seeks to address humanitarian challenges worldwide, awarded Aung the $ 1.1 million prize.
Aung donated his prize to three international organizations providing protection, medical aid, assistance, and education opportunities to refugees from Myanmar: Médecins Sans Frontières, Mercy Malaysia, and the International Catholic Migration Commission (ICMC). An estimated 375,000 Rohingya refugees have or will benefit from programs and projects made possible thanks to Aung's donation.
"I had the privilege of meeting Mr. Kyaw Hla Aung in Yerevan when he was awarded the Aurora Prize for his selfless and prophetic struggle to defend the human rights and dignity of his beloved Rohingya people. For me, it was a great honor to share with him this momentous occasion," recalls ICMC Secretary General Monsignor Robert J. Vitillo. "May his memory live on forever and may the Rohingya people continue to feel defended."
Aurora Prize Selection Committee Member and former UN High Commissioner for Human Rights Mrs. Mary Robinson said that "Kyaw Hla Aung's work personifies the spirit of the Aurora Prize. He demonstrates the exceptional impact an individual can have in fighting injustice that often seems unbeatable, and inspires us to consider how a brave step forward to support the world's most vulnerable people can create impact beyond measure."
Since 2018, ICMC's share of the Aurora prize money has gone to projects that focus on reducing gender-based violence, protecting vulnerable women and children, and enabling community-based assistance among Malaysia's refugee community, most of whom are Rohingya. This year's activities have included English and Malay language classes, digital literacy training, livelihoods training, and emergency financial support.
Kyaw Hla Aung spent the last years of his life in Myanmar's Thet Kae Pyin camp for internally displaced persons, where he was a community leader. His son Bo Min Naing and daughter-in-law Raysmaa continue to serve on ICMC's volunteer Refugee Protection Corps in Malaysia.