Rohingya Women Gain Livelihood Skills Through Vocational Training
When refugees flee their country, they often lose the income-generating activities that allowed them to support themselves and their families. Learning new skills can help them become self-sufficient in their new environment. This is especially true for women, who often had fewer educational and professional opportunities in their country of origin. ICMC's vocational training projects in Malaysia help refugee women gain the skills and knowledge necessary to support themselves.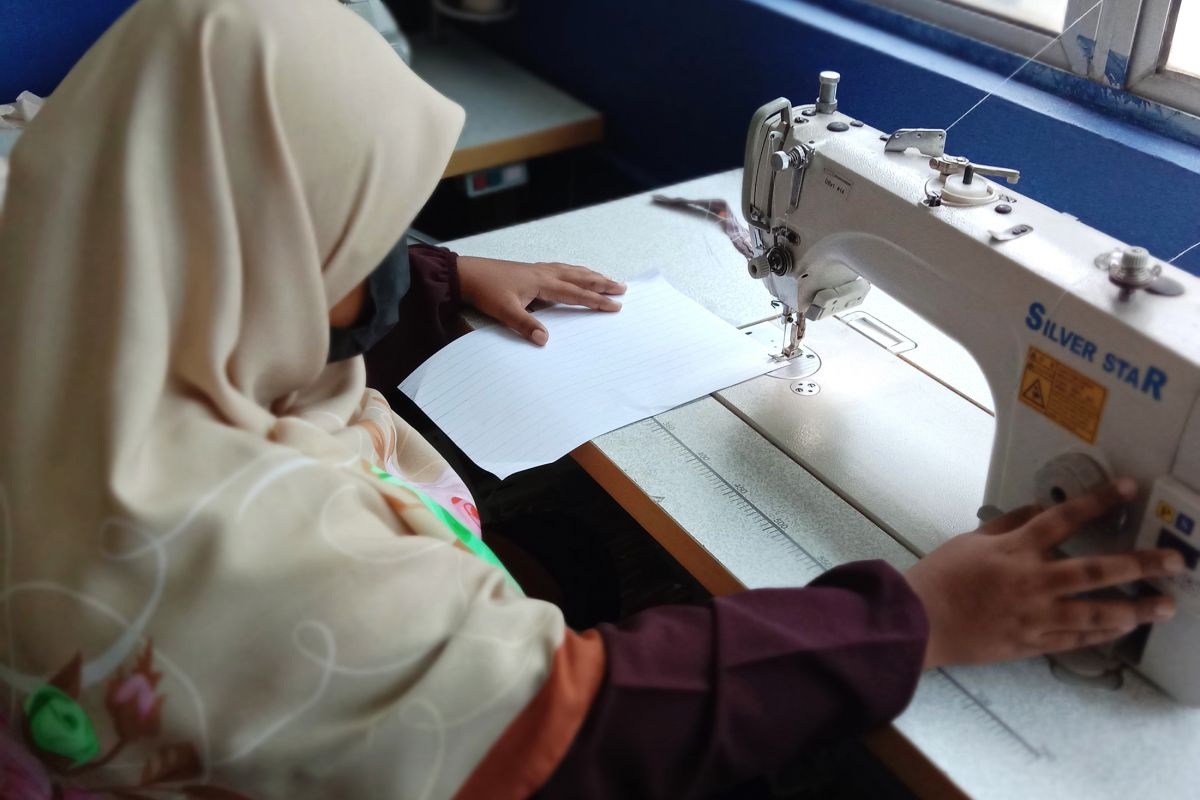 Living as a Rohingya refugee in Penang, Malaysia, Nur Aishah often found herself frustrated at the lack of suitable and affordable clothing options for her community. While she believed independent Rohingya sewing businesses could have a significant role in addressing this issue, she did not know where to turn to develop the basic sewing skills she had learned in her youth.
In April 2021, Nur Aishah began participating in a basic sewing training project set up by the International Catholic Migration Commission (ICMC) and its local partner, Persatuan Jaringan Islam Global Masa Depan (JREC). "At the training I was taught how to use a sewing machine and a simple sewing pattern," Nur Aishah explains, "and there are sewing tools that I have not seen before!" Once she has finished the course, Nur Aishah plans to start a sewing business to make clothes for her community.
As more and more refugees find themselves unable to return safely to their home country, it is crucial to find better ways for them to integrate where they have sought refuge. Access to income-generating activities enables them to become self-sufficient and reduces the cost of providing humanitarian support to refugee populations.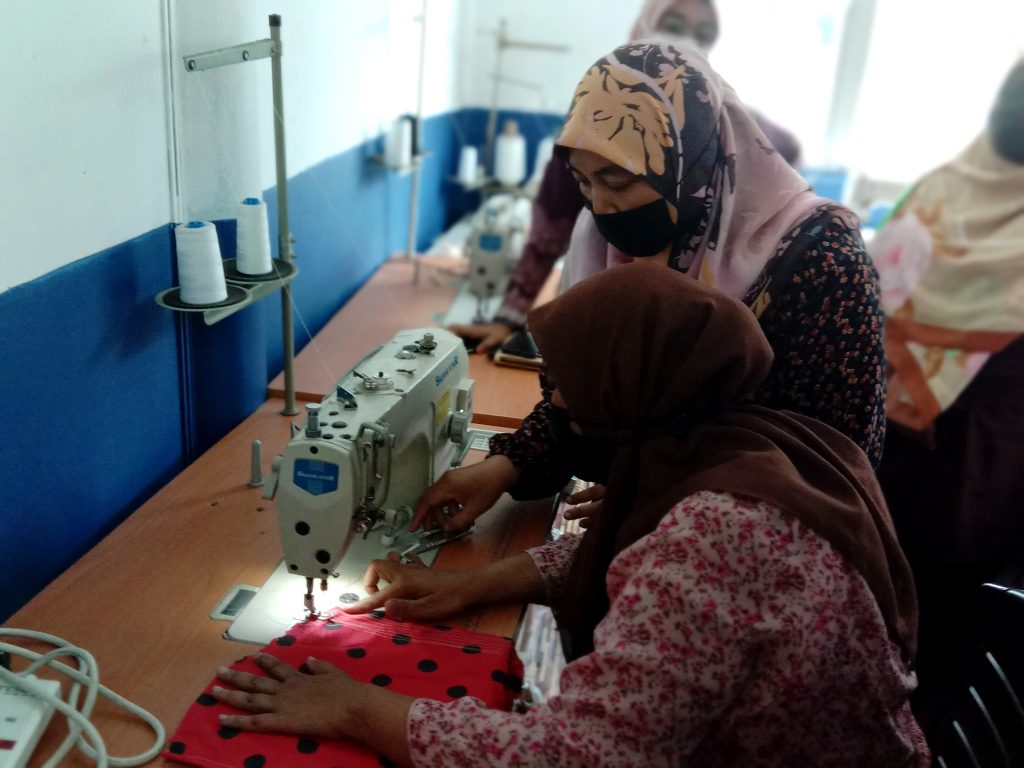 ICMC Malaysia's basic sewing training is part of a broader program of activities to improve livelihood opportunities for Rohingya refugees. There are over 100,000 registered Rohingya refugees in Malaysia. They fled persecution and ethnic cleansing in Myanmar, where for decades, the community has been barred from education, healthcare, and employment opportunities because of their ethnicity. For Rohingya women, whose opportunities for education and employment are often even more restricted than for their male counterparts, livelihoods training is especially important to acquire self-sufficiency.
Pormin Abul Hussein attends the sewing training together with her mother. "It was my mother who persuaded me to take up sewing," she explains, "as it is a useful skill that will come in handy for us both." Mother and daughter practice their new skills at home using a portable sewing machine, and both value the opportunities the program has given them to connect with other participants and be supportive of their community.
The sewing training initially aimed to provide 12 weekly training sessions for ten young Rohingya women over a three-month period. Unfortunately, due to COVID-19 restrictions declared by the Malaysian government in May 2021, the group has been unable to meet after the fourth session. ICMC hopes to resume the project as soon as possible.
As the pandemic has restricted movement and in-person contact, ICMC and its partners have developed new tools and approaches to continue offering vocational training and income-generating activities. These efforts include activities to build digital skills among the Rohingya community. ICMC has also created an online vocational training course on traditional floral arrangements.
These livelihoods trainings are part of ICMC's Aurora program to reduce gender-based violence, protect vulnerable women and children, and enable community-based assistance among Malaysia's refugee community. In 2021, activities have included English and Malay language classes, digital literacy training, livelihoods training, and emergency financial support for refugees in Malaysia. The program is made possible thanks to the Aurora Prize for Awakening Humanity, whose 2018 winner, Mr. Kyaw Hla Aung, selected ICMC as a recipient of the award's prize.