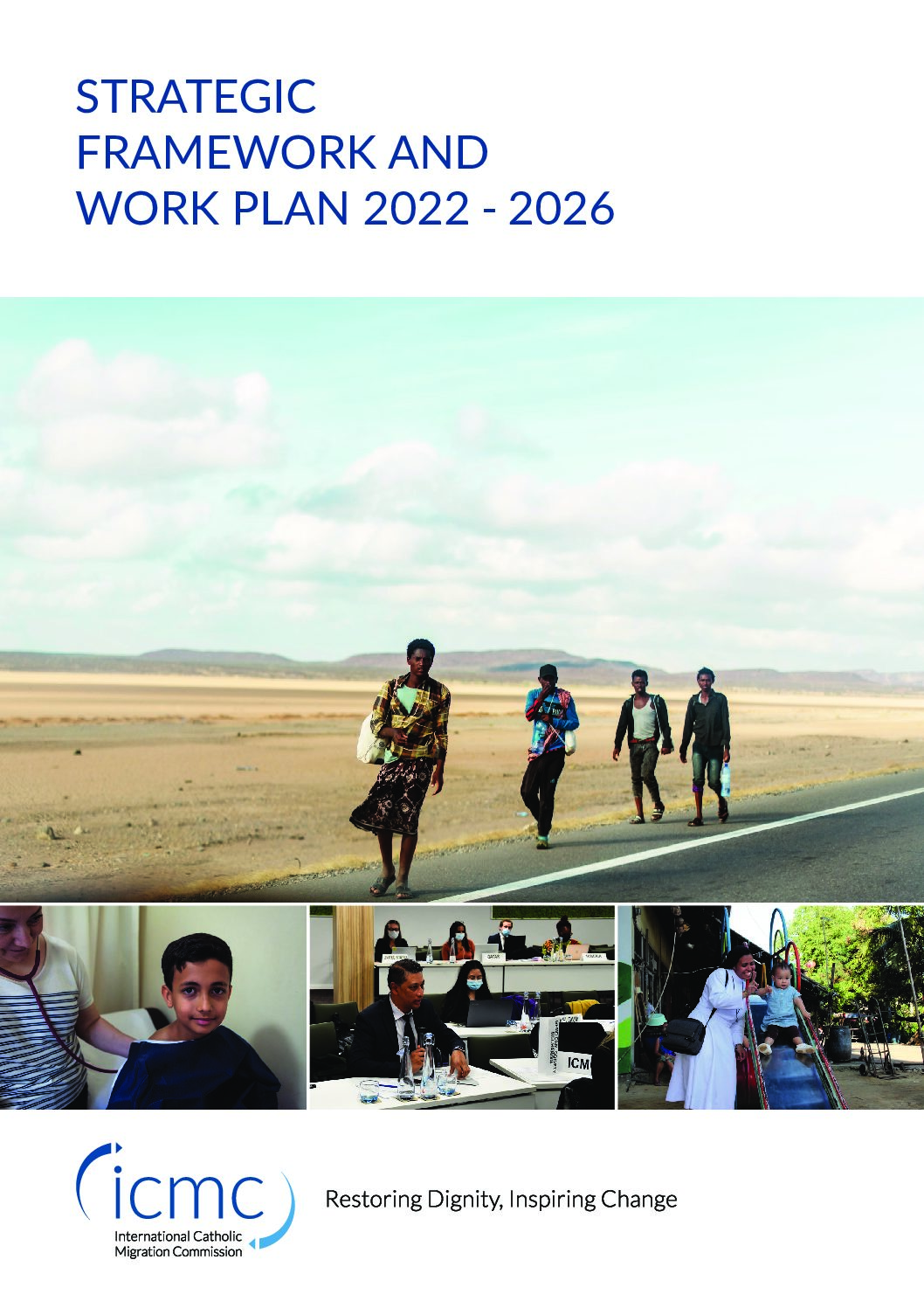 Strategic Framework and Workplan 2022- 2026
The ICMC Strategic Workplan and Framework 2022- 2026 sets priorities for ICMC's work with displaced people and guides the organization's activities over those four years. The Framework is available in English, French, and Spanish.
Statements
Statement
Statement of civil society organizations attending the International Labour Conference
December 1, 2022
Advocacy Civil Society Coordination Decent work Migrant Workers
ICMC joins civil society organizations that attended the International Labour Conference to highlight common global objectives and call for for an expanded civil society role in future ILC meetings.
Statement
Civil society statement: Europe's response to Afghans in need of protection one year after the Taliban takeover
August 1, 2022
Protection & Prevention Resettlement & Complementary Pathways Asylum Europe Humanitarian admission Resettlement
"We call on European countries to continue evacuating their local staff and Afghans at risk in a coordinated and safe manner." ICMC Europe and the Share Network join fifty civil society and Afghan diaspora organisations calling for expanded resettlement and humanitarian admission, fair access to asylum, and respect for human rights.