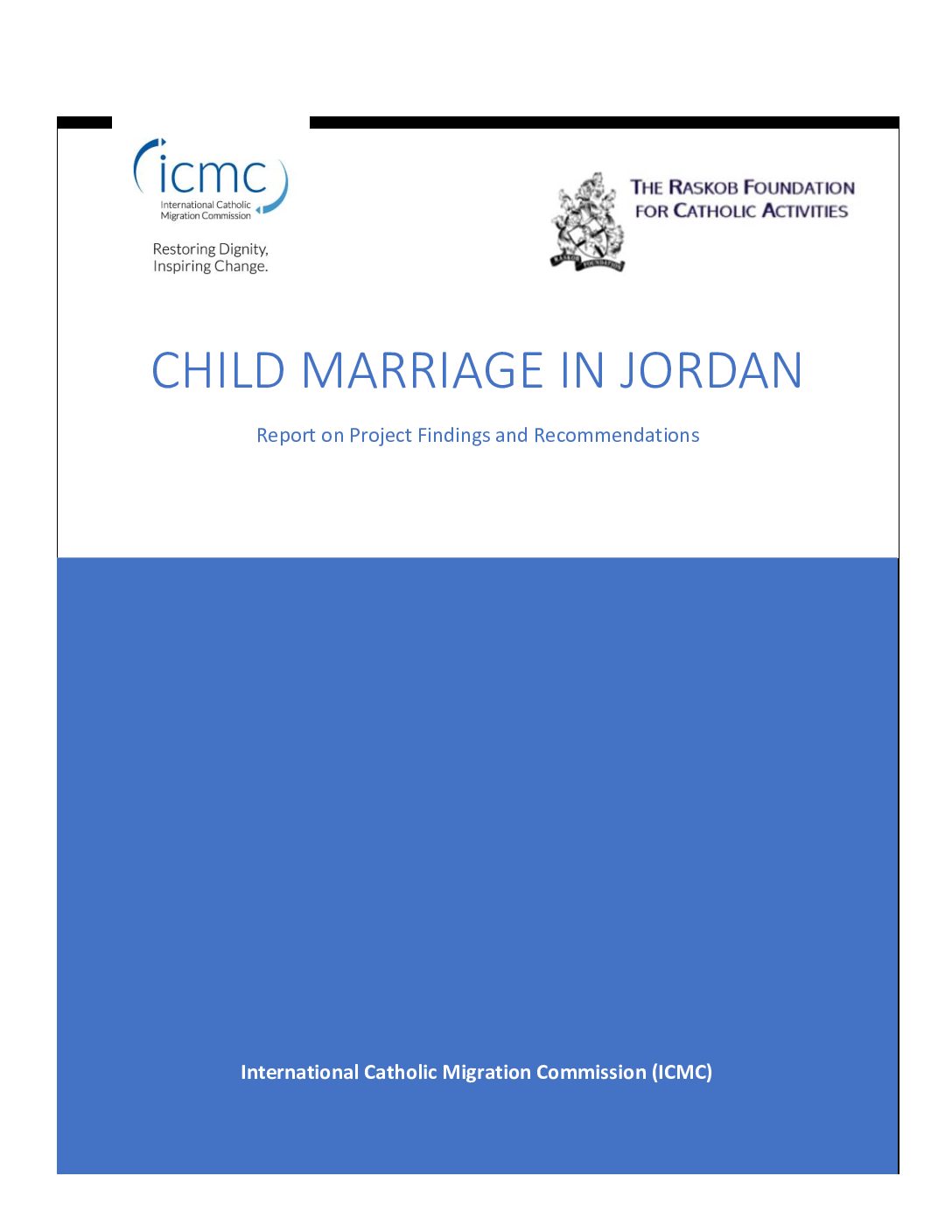 Child Marriage in Jordan
"Child Marriage in Jordan" presents the findings and recommendations of ICMC Jordan's research project on the topic. The report looks at factors driving child marriage in Jordan and its devastating impacts on children and society. It urges humanitarian actors, governments,…
Statements
Statement
Joint Letter on Internal Displacement to UN Secretary-General
October 22, 2021
In an open letter to UN Secretary-General Antonio Gutteres, over 25 non-governmental organizations urge him to show leadership in implementing a global response to the plight of internally displaced people. The letter provides recommendations for an effective High-Level Panel on Internal Displacement.
Statement
Catholic-Inspired Migration Working Group Exhorts All to Work "Towards an Ever Wider 'We'"
September 23, 2021
Church Networking COVID recovery COVID-19 Health Integration
On the 107th World Day of Migrants and Refugees, the Migration Working Group of the International Forum of Catholic-Inspired Organizations urges the entire human family to build a world that recognizes and respects the full enjoyment of the rights and dignity of refugees, migrants, and all people at the margins.