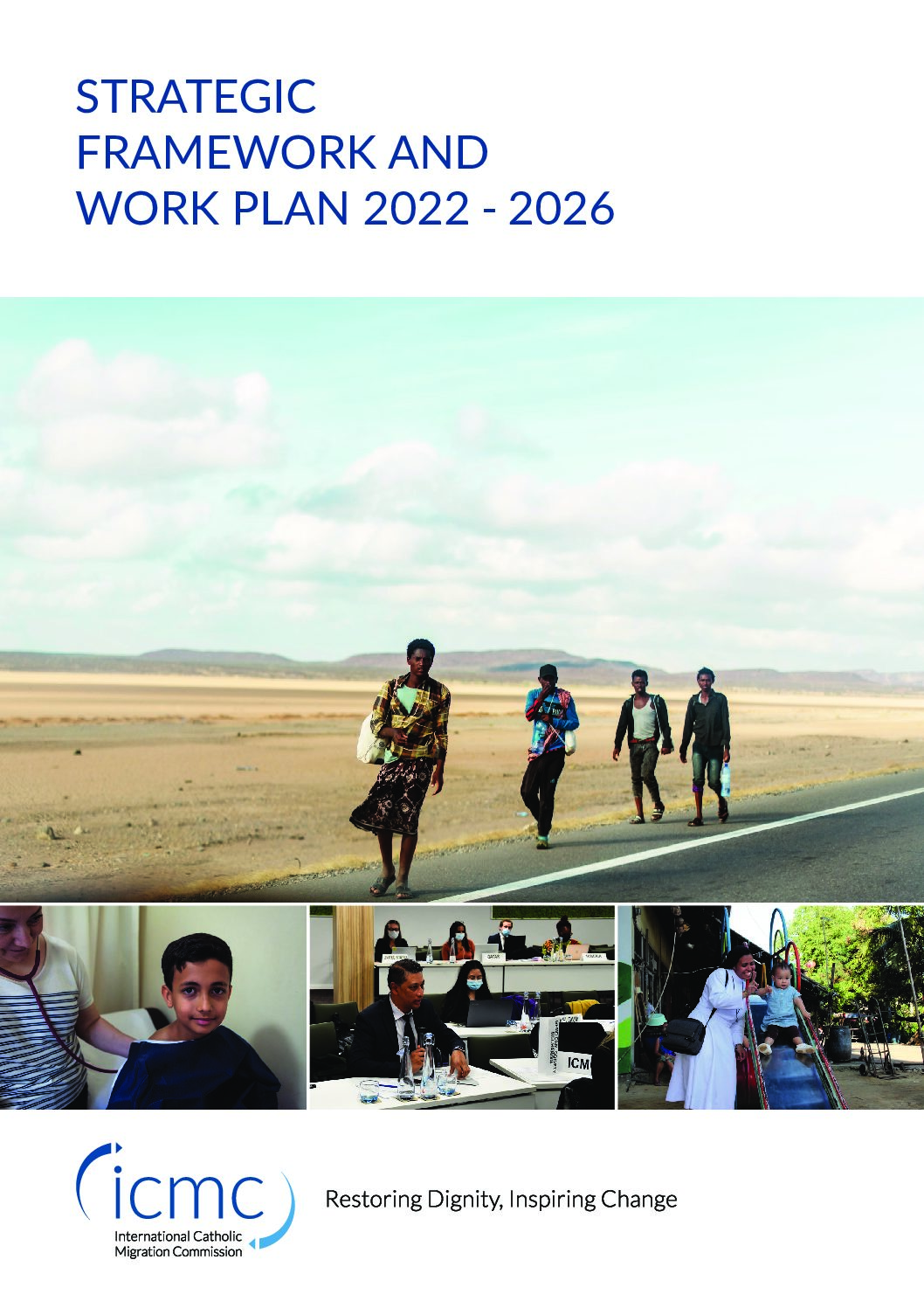 Strategic Framework and Workplan 2022- 2026
The ICMC Strategic Workplan and Framework 2022- 2026 sets priorities for ICMC's work with displaced people and guides the organization's activities over those four years. The Framework is available in English, French, and Spanish.
Statements
Statement
NGOs Urge EU States to Renew Commitment to Refugee Protection
June 23, 2022
Advocacy Complementary Pathways Resettlement (Advocacy)
ICMC Europe and six other NGOs call on EU Member States to show renewed leadership on resettling refugees. While welcoming support given to those displaced by war in Ukraine, the NGOs stress the urgency to meet other global protection needs by expanding resettlement and complementary pathways.
Statement
The Centrality of Work for Sustainability
June 16, 2022
Advocacy COVID recovery Decent work Migrant Workers
At the 110th session of the International Labour Conference, ICMC calls for sustainable and equitable work, increased humanitarian assistance, and renewed multilateralism. A human-centred approach to work is essential to create a socially and environmentally sustainable economy.