How to Address Climate Change-Related Displacement
International cooperation and community participation are desperately needed to address climate change-related displacement according to experts at a panel discussion on human mobility driven by climate change events.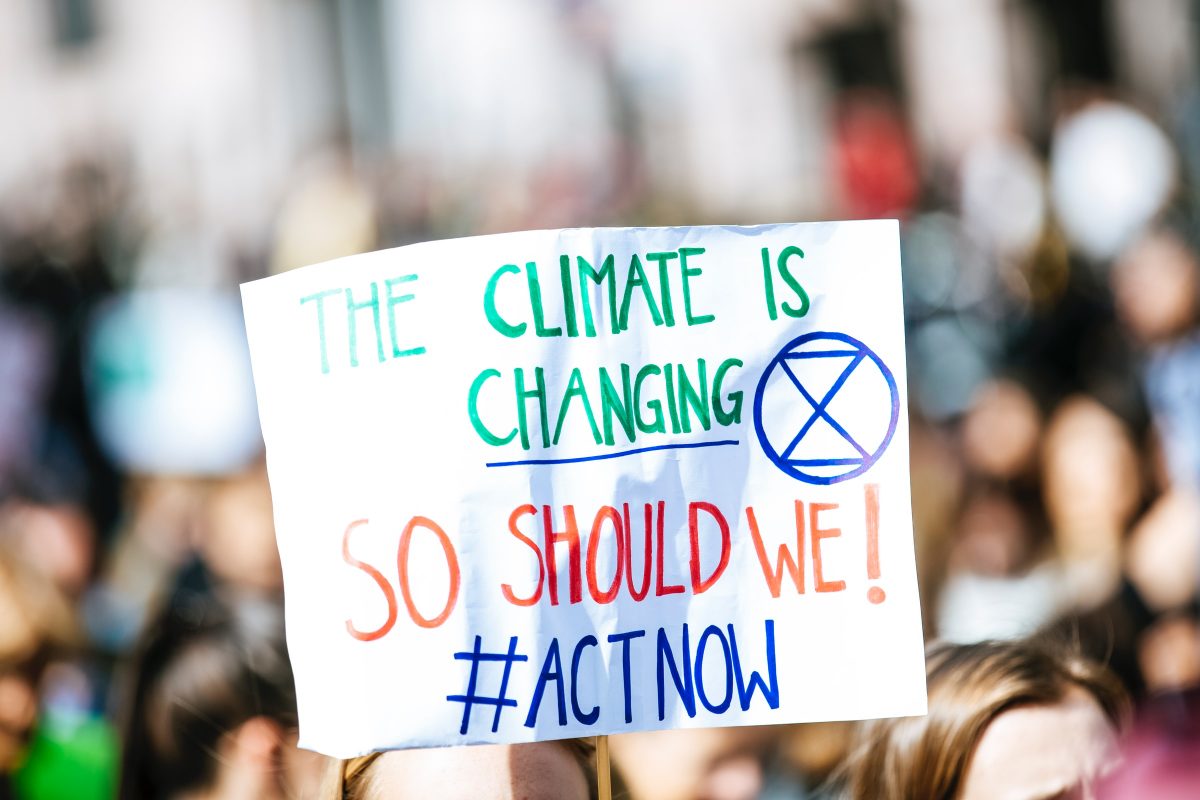 "It is time to explore opportunities for harmonizing existing approaches to the protection of disaster-displaced persons at regional and sub-regional levels," said Ambassador François Rivasseau, Permanent Representative of France to the UN in Geneva and Chair of the Platform on Disaster Displacement.
For Ambassador Rivasseau, "it is imperative that the international community comes together amongst States, UN, civil society actors, to discuss what we can do in the context of disasters and climate change for human rights protection, what it means in practice, in concrete terms."
The online panel discussion, co-organized by the International Catholic Migration Commission (ICMC) in collaboration with ACT Alliance, Caritas Internationalis, the Platform on Disaster Displacement and Secours Catholique (Caritas France), took place on 24 September 2020 on the sidelines of the 45th Regular Session of the Human Rights Council.
Introducing the event, ICMC Director of Policy Stéphane Jaquemet, explained how in the context of climate change-related displacement, "the vast majority of the affected people remain in their country of origin, although there is a growing phenomenon of people crossing an international border."
According to Jaquemet, there are two reasons for this. On the one hand, "the number of people being displaced for climate-related reasons grows exponentially." On the other hand, "the capacity of countries of origin already impacted by, for example, climate change, becomes more and more limited as the numbers grow."
Looking at Human Mobility Through Human Rights Lenses
Slow-onset events such as sea-level rise, desertification and environmental degradation were among the foci of the webinar. "Because of their prolonged nature, slow-onset events are often associated with more voluntary forms of movement," said Lauren Nishimura, author of the study The Slow Onset Effects of Climate Change and Human Rights Protection for Cross-Border Migrants.
Movement due to climate change or environmental degradation is difficult to pinpoint. Often, climate change effects are one of the factors why people move: they can be indirectly contributing to mobility, as opposed to sudden events, such as hurricanes or floods, when people need to move immediately, and a more direct link can be made.
This is an important aspect, Nishimura explained, because of how international protection frameworks work, even though they do not necessarily correspond to the reality of human mobility. Additionally, "gradual impacts also add an element of foreseeability which allows for a wide range of actions to be taken in advance."
Human rights are "applicable regardless of migration status, which makes them a really powerful tool for migrants in the context of climate change. They apply before, during and after movement," Nishimura said.
"How we frame mobility in this context matters" she added. "A focus on national security alone, for example, continues to contribute to the barriers to international mobility. On the contrary, a human rights-based approach and an emphasis on the potentially positive role that migration can play puts people and their rights at the center, which often leads to a better outcome for migrants."
Transforming Communities Through Participation
Ambassador Nazhat Shameem Khan, Permanent Representative of the Republic of Fiji to the UN in Geneva, talked about the importance of involving communities in preparing and implementing any strategy related to mobility. Slow-onset events leave a wide margin in this sense since they could offer time for planning.
Ambassador Khan discussed the example of "relocation guidelines" in Fiji. "Central to these guidelines is that, ultimately, the decision as to whether or not communities should move, should be made by the communities; where the community is going to move should also be the community's decision; and the conditions under which the community moves should be a decision in which the community plays a central role."
By their direct involvement in the decision-making processes, the communities themselves may be transformed. "Perhaps our communities will never look the same again. Because suddenly, those who traditionally were voiceless now have a voice. And not only do they have a voice, they are empowered through this process. They are the ones who are making the decisions," she said.
In the Gambia and the wider Sahel region, environmental degradation is compounded with conflict and economic and political conditions, said Alasan Senghore, Secretary-General of the Gambia Red Cross Society. He highlighted how all these factors are interlinked and contribute to human mobility.
Any system in place to deal with climate change-related mobility "has to be driven by the people themselves, including the issue of peace-building, and also the issue of peaceful coexistence," he added. Senghore emphasized the importance of equitable support to "both the host communities and the people who are displaced."
Raising Awareness of Existing Frameworks
The second half of the discussion panel involved questions and answers and was facilitated by Christian Wolff, Migration and Displacement Program Manager at ACT Alliance. Wolff stressed the need for awareness-raising of people's rights since affected people "need to know what laws exist and their rights so that they can push" for them.
"People must be part of the processes right from the beginning in terms of the formulation and understanding of what their rights are," he said. When it comes to the Global Compact for Migration, affected people need to know "what it really means in practice and to be part of the implementation process."
"We all agree that a human rights-based approach is critical and must be ensured while addressing the protection challenges for those at risk of displacement or displaced across borders in the context of climate change and disasters," said Amparo Alonso, Head of Advocacy and Campaigns at Caritas Internationalis in her closing remarks.
Several international processes and policy frameworks already address climate change and human mobility from a human rights perspective, she added. Alonso also welcomed the commitment by States "to scale up the use of a range of relevant policy instruments on admission and to stay in the Global Compact for Migration."
Watch the panel discussion