Resettlement Is a Lifeline for Central American Refugees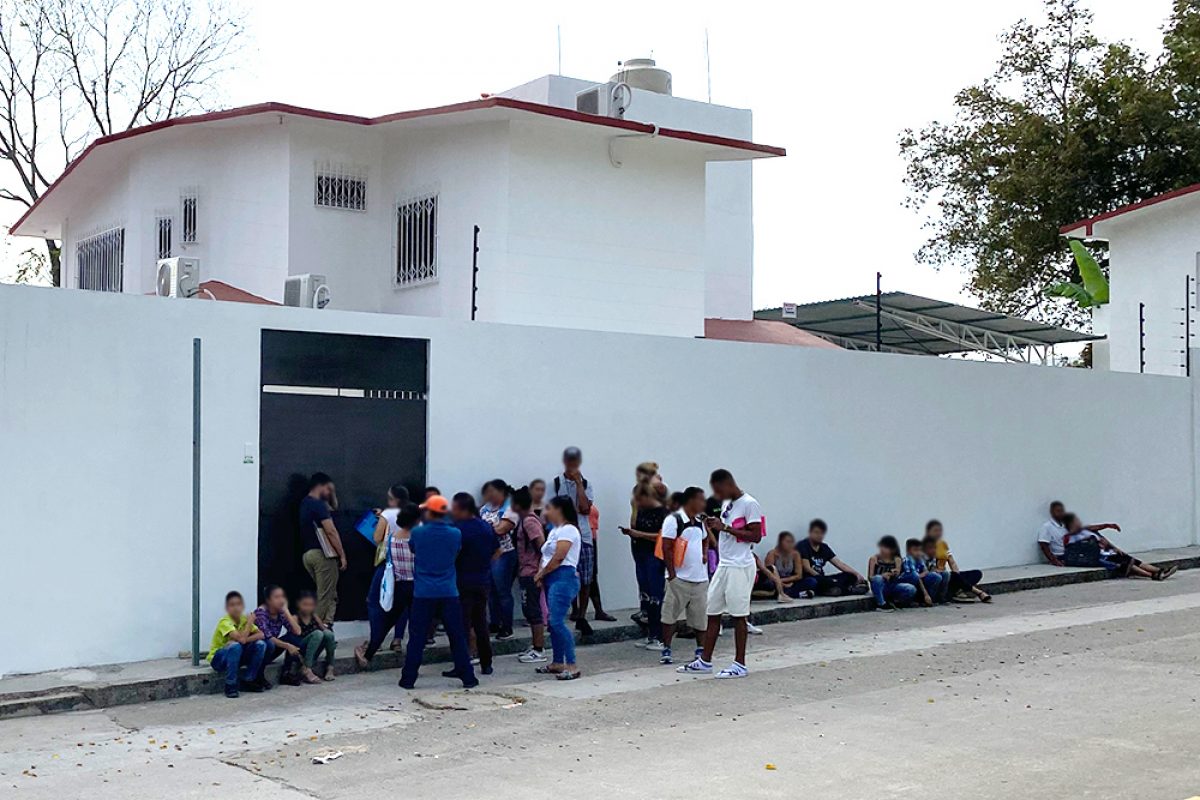 A testimony from the field by Erik Morrison*
When refugees can neither safely return home nor stay in the country to which they have fled, resettlement to a third country is their only hope to live in peace. "Resettlement offers a durable solution for those who cannot fend for themselves," writes ICMC resettlement expert Erik Morrison. He recalls the story of a mother from Honduras who fled to Mexico with her children to escape violence only to be tracked down by the criminal gangs from whom she was fleeing. "This is where ICMC, in partnership with UNHCR, provides a lifeline. We focus our efforts on refugees who require resettlement because of their background and vulnerability." As reports that criminal gangs across Latin America are using the new coronavirus pandemic to consolidate power, resettlement may be more important than ever.
"I have been working as a resettlement expert deployed by the International Catholic Migration Commission (ICMC) at the UN Refugee Agency (UNHCR) office in Mexico City since October 2019. My role has been to assist Central American refugees fleeing violence in their home countries. I interview refugees and identify the most vulnerable ones to refer them for resettlement to a third country.
Now, as I clutch my boarding pass, waiting to fly from Mexico City's bustling international airport**, I wonder whether I printed enough declaration pages for the refugees to sign during the resettlement interviews. Once an interview starts, it is hard to put it on hold for administrative tasks.
I am traveling alone, but together with my colleagues in Mexico City, we planned this trip to kick-start a resettlement program.
While planning these trips to the field offices in Tenosique in the State of Tabasco and Tapachula and Palenque in the State of Chiapas, near Mexico's southern border, it struck me how refugees had been forced to improvise on their perilous journey. Having lived for many years in Tijuana, a Mexican city bordering the US, I became used to migration flows. Tijuana is a major transit point for migrants trying to reach the US. When their attempts fail, Tijuana becomes a destination.
Nowadays, from a transit country, Mexico is becoming more of a destination point where many refugees prefer to remain instead of embarking on the perilous journey to the US-Mexico border. So, it was not uncommon to hear that the UNHCR has offices in Tenosique and Palenque, both on the Chiapas federal highway that parallels the Guatemala border.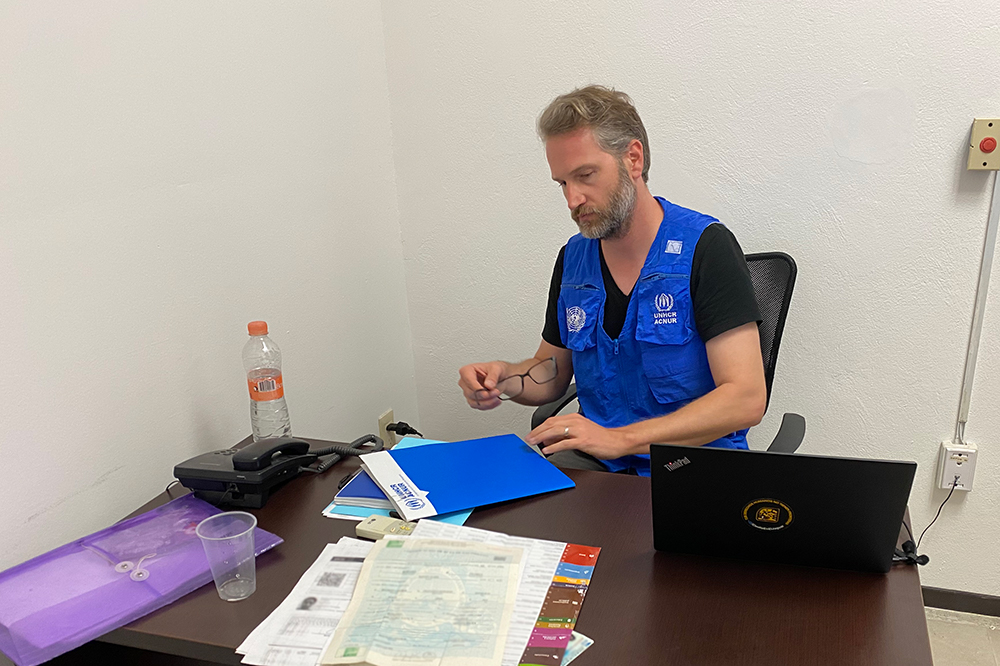 After arriving at the Villahermosa airport, it is a two-hour drive to the UNHCR field office in Palenque, Chiapas. There, long lines of refugees with a range of protection needs wait patiently outside the office, hoping to speak with a representative. Many of these refugees, mostly from Central America, are hoping for a new life in Mexico, looking to integrate and seeking various forms of assistance.
However, many who desire to stay in Mexico cannot remain due to their vulnerability and the risk they face in their country of asylum. Many, if not all, fled Central America due to gang violence plaguing their countries. Many refugees, particularly women, are at severe risk. They may try to integrate but are unable to do so due to persecution from organized criminal elements or gangs from their country of origin. These criminal elements have links not only to gangs in the country of origin, but also to drug cartels in Mexico that can easily track down refugees and identify them, particularly in the south of the country.
These cases are sadly all too common. Given this background, it becomes more difficult to relocate these refugees to a different city within Mexico. To make matters worse, a single mother traveling alone with her children can easily fall prey to human traffickers, drug traffickers, or both. For this reason, it becomes more difficult for refugees to integrate and move forward.
As Mexico experiences a larger influx of refugees, these types of cases reflect the urgent need for a joint effort to provide an alternative pathway. For many refugees, the clock is ticking down when options are scarce.
For example, while in Palenque, I interviewed a single mother fleeing violence from Honduras after her small business became a target of extortion. The refugee decided to flee with her children to Mexico when she was unable to pay the extortion money to the gang. Through a series of gang affiliations and connections, the persecutors tracked her down. They threatened to kill her through text messages, telling her they knew she was in Palenque. The refugee, frightened, approached the UNHCR's office. Due to the high level of vulnerability and the high risk of the gang's affiliation with local gangs, relocating to another city in Mexico is not a viable solution for her and her children.
This is where ICMC, in partnership with UNHCR, provides a lifeline to these refugees by sending resettlement experts to these areas. We focus our efforts on refugees who require resettlement because of their background and vulnerability, and we offer them an alternative to a perilous journey to safety.
Resettlement offers a durable solution for those who cannot fend for themselves. This is especially true in the context of a protracted struggle to safety, where resettlement provides protection for those seeking to redo their lives.
So, as I settle in for the flight to Villahermosa, I know I will be able to use my background and knowledge as an ICMC expert to open critical paths to safety and security for the most vulnerable population.
* Erik Morrison is a member of ICMC's Deployment Scheme, a roster of experts ready to mobilize on short notice to assist governments and UN agencies in identifying refugees most in need of resettlement.
** This text was written before the new coronavirus pandemic swept across the world. Since then, there have been reports of gangs across Latin America using the pandemic to consolidate their power, putting many citizens even more at risk. Resettlement is a vital pathway to ensure the survival of tens of thousands of refugees worldwide, now more than ever.