UNICEF and ICMC Sign Standby Agreement To Deploy Child Protection Experts in Emergency Responses
Through the new partnership, ICMC will enhance UNICEF's humanitarian response capacity via the rapid deployment of qualified child protection experts. They will support UNICEF staff in assisting and protecting children, women and families in humanitarian crises.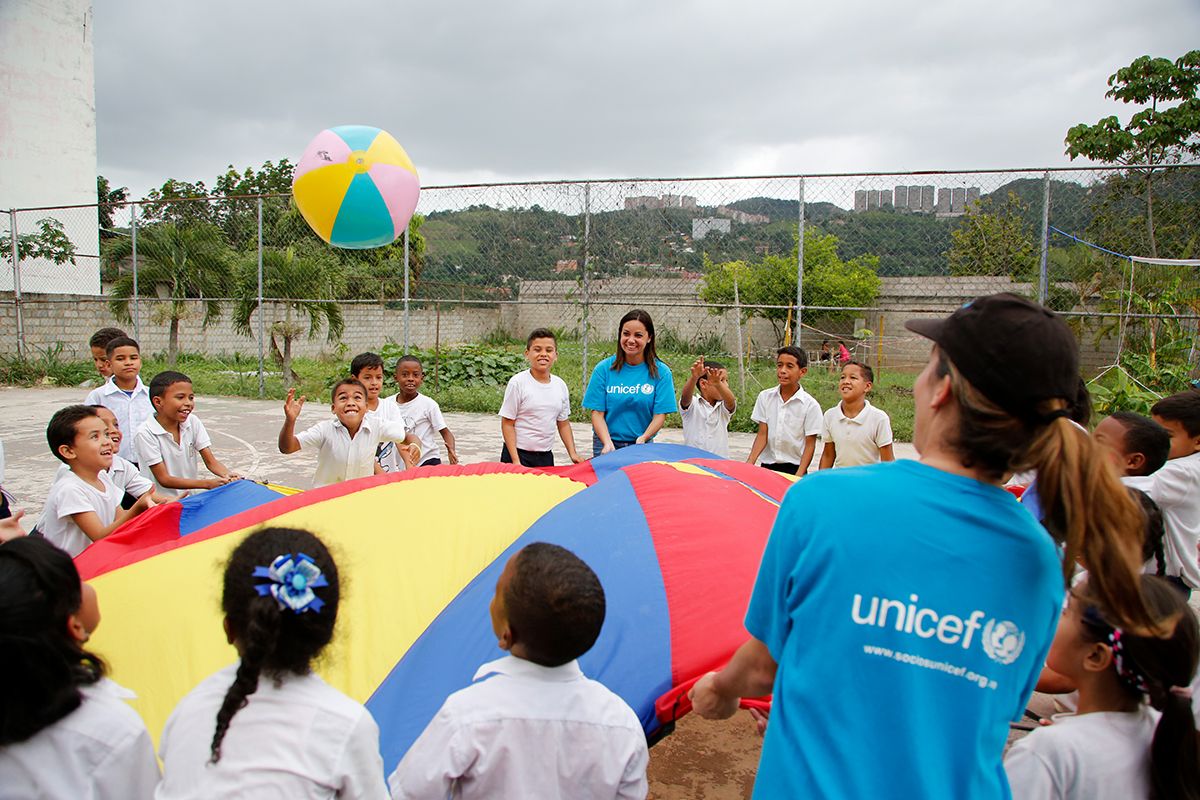 The International Catholic Migration Commission (ICMC) and the United Nations Children's Fund (UNICEF) have entered into a partnership to deploy child protection, psychosocial support and gender-based violence experts to global emergency responses. The new ICMC-UNICEF Standby Agreement will ensure that help can quickly and efficiently reach those who need it. 
ICMC's protection experts bring proven on-the-ground protection experience in remote or insecure locations, hardship field operations or uncertain political environments. These skills will be critical to allow UNICEF to quickly scale up new sudden-onset disasters or bring much-needed technical expertise to protracted crises. Working hand in hand ensures that ICMC experts can rapidly deploy to work alongside UNICEF staff, government counterparts and local and international NGOs in ensuring that every child is able to survive and thrive. 
"In 2020, the humanitarian community has been facing the challenge of responding to COVID-19, alongside existing emergencies. Over the coming decade, the world will face increasing numbers of disasters, increasing numbers of affected people in densely populated areas, and increasing health and climate-related disasters. In every emergency, children are among the most affected. This new partnership with ICMC will improve UNICEF's emergency response capacity, enabling us to provide life-saving assistance to children in need," says Meritxell Relaño Arana, Deputy Director Office of Emergency Programs UNICEF.
"Protection of vulnerable persons, particularly children, is a core value of our mission," says ICMC Secretary General Msgr. Robert J. Vitillo. "We are pleased to partner with UNICEF as it strives to assist and protect children and women in humanitarian crises. By rapidly deploying qualified child protection experts to UNICEF field offices when needed, ICMC is committed to ensuring the best interests of children in need. We are deeply grateful to USAID's Bureau for Humanitarian Assistance for its generous support to this endeavor."
UNICEF Standby Arrangements are partnerships with NGOs, governments, inter-governmental organizations and private companies. They provide deployment of expertise for temporary additional support to UNICEF and UNICEF-led clusters to enhance the organization's capacity to respond to emergencies and humanitarian crises.
In 2019, there were 199 individual deployments to 42 countries. Deployed experts worked on child protection, water, sanitation, hygiene promotion, nutrition, education, prevention of and response to gender-based violence, information management, emergency coordination, accountability to affected populations and cash transfer programs. Support was provided to crises in Mozambique, Malawi and Zimbabwe caused by cyclones Idai and Kenneth, the ongoing Rohingya crisis in Bangladesh and Venezuela's deteriorating situation, among others.
The United Nations Children's Fund (UNICEF) works in over 190 countries and territories to save children's lives, defend their rights and help them fulfill their potential from early childhood through adolescence. UNICEF is on the ground before, during and after emergencies, working to reach children and families with life-saving aid and long-term assistance. UNICEF's Standby Partnerships program has remained an essential tool to enable the organization to mobilize for action in complex, protracted crises, sudden-onset or slow-onset disasters, public health emergencies and large-scale refugee and migration crises.