Highlights of a Year in the Lives of Migrants and Refugees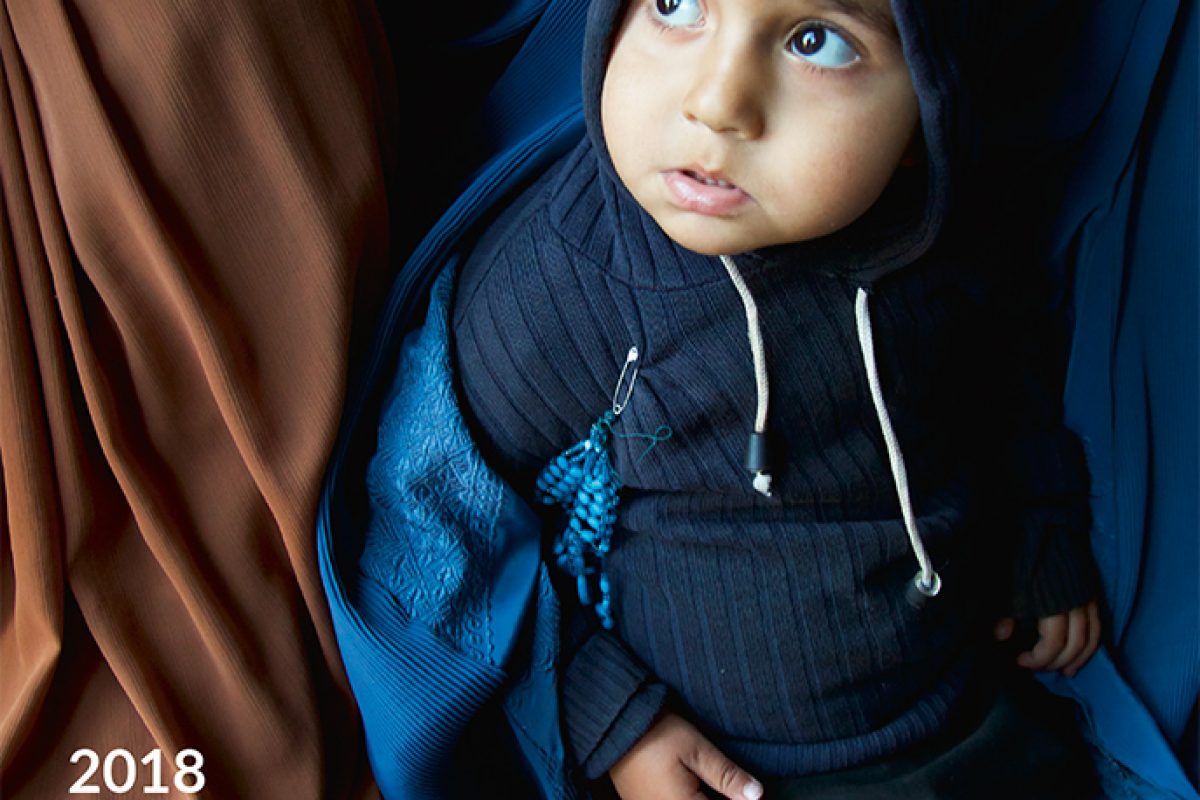 In 2018, Hakim, one of the first men to join ICMC's Refugee Women's Protection Corps in Malaysia, inspired us by speaking out and acting against gender-based violence in his community. Tedros and Yorusalem, two teens who escaped indefinite military conscription in Eritrea, began to dream of new opportunities in the U.S. In Jordan, Syrian refugee children offered us a glimpse into their lives through ICMC's Photovoice project. Meet them and more people working towards a world of welcome and integration in ICMC's Annual Report 2018.
The year 2018 saw the number of people fleeing violence, poverty and abuse rise to its highest count in recent history. At the same time, many countries capable of offering refuge and welcome have grown reluctant to do so.
However, 2018 was also a year of hope, as we saw the adoption of the Global Compacts for Migration and on Refugees, two international agreements with the potential to improve the lives of millions of displaced people.
"The Global Compact for Migration in particular stands as a collective acknowledgment that no country can deal with [migration-related] issues alone," says ICMC President Dr. Anne T. Gallagher in the report's introduction. She identifies migrants' detention and integration as two decisive issues addressed by the Compact.
"Gratitude – this is the first word that comes to mind when we look back at 2018," says ICMC Secretary General Msgr. Robert J. Vitillo, introducing the report and thanking ICMC's staff for their work, its donors for their support and its beneficiaries for their inspirational resilience, dignity and hope.
In 2018, we were inspired by the welcome foster mother Natalie offered Tedros and Yorusalem, Eritrean teenagers resettled to the U.S. We were encouraged by Hakim, one of the first men to join ICMC's Refugee Women Protection Corps in Malaysia to fight against gender-based violence in his community.
We were also moved by the Syrian children who took part in the Photovoice project, sharing with us their perspective on what it means to grow up as a refugee. And we were heartened by the story of Augustina and other migrants rescued at sea, who showed us the meaning of resilience through their efforts to integrate into Portuguese society.
In Syria and Jordan, ICMC staff delivered humanitarian assistance to people displaced by the war in Syria and their host communities. ICMC provided survivors of sexual and gender-based violence with protection services to overcome trauma in Malaysia, Pakistan and Jordan. In Pakistan, it delivered health and legal services and training programs allowing refugees to become self-sufficient.
ICMC experts supported the UN Refugee Agency (UNHCR)'s operations in Greece. They strengthened the Greek authorities' capacity to respond to the needs of refugees and migrants.
Resettlement experts were deployed by ICMC to UNHCR's operations in 31 countries. Its Resettlement Support Center in Turkey and Lebanon continued to facilitate the resettlement of refugees to the United States and began easing resettlement to Croatia.
ICMC's advocacy work worldwide strengthened the voice of civil society in several international fora, contributing decisively to the final versions of the two international Compacts adopted in December.
In Europe, ICMC advocated and laid the groundwork for additional pathways for refugee resettlement, including community-based sponsorship programs. ICMC Europe contributed to monitoring European policies vis-à-vis African migration as well as to improving the governance of migration in West Africa.
Inspired by Pope Francis' call to "all believers and men and women of goodwill […] to respond to the many challenges of contemporary migration with generosity, promptness, wisdom and foresight," ICMC continued to nurture a global network of Catholic Bishops' Conferences and Catholic-inspired organizations dedicated to serving and protecting people on the move.
The ICMC Annual Report 2018 departs from previous editions in two ways. First, its structure follows Pope Francis' four milestones for a road map to peace: Welcome, Protect, Promote and Integrate. Second, the full report exists online with only a summary version in print form.
Find the online version of the 2018 Annual Report at ICMC.net/2018
The printed summary version is available upon request in English, French and Spanish (please contact communications@icmc.net)