Climate-Displaced People Face Two-Fold Discrimination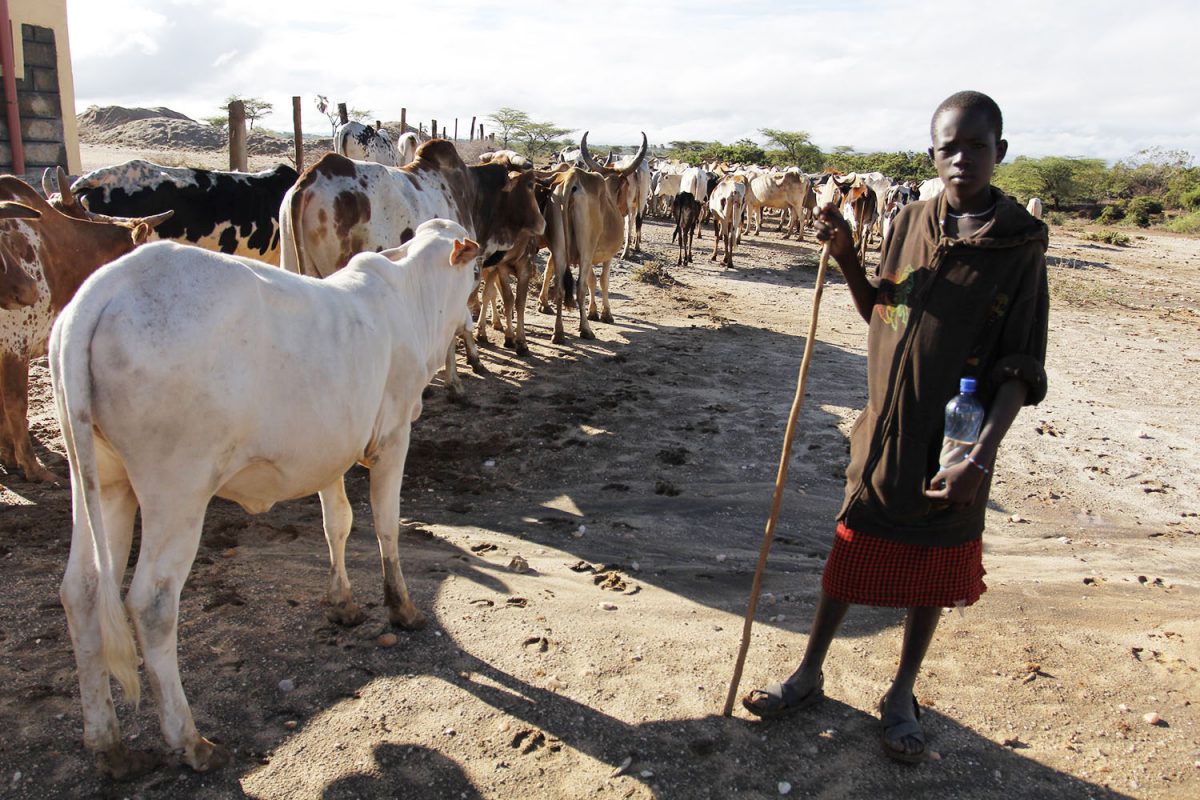 People uprooted by the impact of environmental degradation caused by climate change suffer double discrimination, according to the International Catholic Migration Commission (ICMC).
Though a global phenomenon, climate change disproportionally impacts developing countries, which have less resources and fewer coping mechanisms, said ICMC Director of Policy Stéphane Jaquemet at a side event during the 41st session of the United Nations' Human Rights Council in Geneva last week.
In addition, "today, governments are still reluctant to build the beginning of a protection system for people forced to move because of climate change," Jaquemet told representatives of governments and international organizations.
The 26 June side event, "Climate change: it is happening here, it is happening now: Fighting climate change through international solidarity," spotlighted the need for an urgent, concerted response from the international community.
One of the event's co-conveners, the Associazione Comunità Papa Giovanni XXIII (APG23), noted that climate change is altering the habitable face of the Earth and, as a result, human mobility.
"There is a clear link between climate change-related effects, environmental disasters and the increasing phenomena of displacement and migration," said Maria Mercedes Rossi, APG23 Permanent Representative to the United Nations.
Terminology in this regard is important, Jaquemet underlined, echoing Rossi who pointed to formal recognition of status as the foundation upon which protection of the human rights of climate migrants can be built. Migration driven by climate change includes both people fleeing natural disasters such as floods or earthquakes and those displaced by slow-onset climate disasters like drought, desertification or rising sea levels.
The latter type of disasters are difficult to quantify due to a lack of reliable data, according to the ICMC Director of Policy. A 2018 World Bank report estimated that such progressive environmental degradation may compel as many as 143 million people to leave their homes by 2050. Although figures are unclear, experts agree that they can only rise, given the international community's limited action to address climate change.
What is known is that the "overwhelming majority of 'climate-displaced' people" move to somewhere else within their own country rather than crossing an international border, Jaquemet said. Also, most climate-displaced people head to urban areas, usually the poorest outskirts of cities. This movement accelerates haphazard urbanization without adequate provision of services.
The progressive nature of environmental degradation and its impact on people's livelihoods means that there are often few obvious and quickly identifiable migration triggers or patterns. As a result, governmental or local authorities are unaware of these movements.
"Most [people displaced by slow-onset climate change] are likely to be in an irregular situation," Jaquemet noted. This has wide-ranging consequences, from hindering access to basic services to potential police harassment.
"Climate change is also discriminatory," Jaquemet stated. Its main impact is felt in developing countries with far less capacity to respond to and protect those affected by it. As Rossi pointed out, climate change exacerbates "existing inequalities between countries and the vulnerabilities of communities and groups."
Climate-displaced people face further discrimination from the international community, according to Jaquemet.
UN Member States were clear during negotiations of the Global Compact on Refugees (GCR) and the Global Compact for Migration (GCM) that there was to be no mention of people displaced for climate-related reasons in the GCR. "States don't want to hear about so-called 'climate refugees' or to extend the rights granted to refugees to them," Jaquemet summarized.
While the GCM does reference climate-induced displacement, Jaquemet said it is striking that "not only [are] victims of sudden-onset disasters treated differently from the victims of slow-onset disasters, but also that the language pertaining to the latter is much weaker than the one related to the former."
At present, there is no serious political will to work at creating protection mechanisms for the climate-displaced, he concluded.
The climate and international solidarity side event was convened by the Permanent Mission of the Philippines to the UN, the Associazione Comunità Papa Giovanni XXIII (APG23), the Company of the Daughters of Charity of St. Vincent de Paul, the Istituto Internazionale di Maria Ausiliatrice of the Salesians of Don Bosco (IIMA), New Humanity, Teresian Association and Vides International. ICMC co-sponsored the event.