Church Needs Wake-Up Call Says Africa Working Group on Migration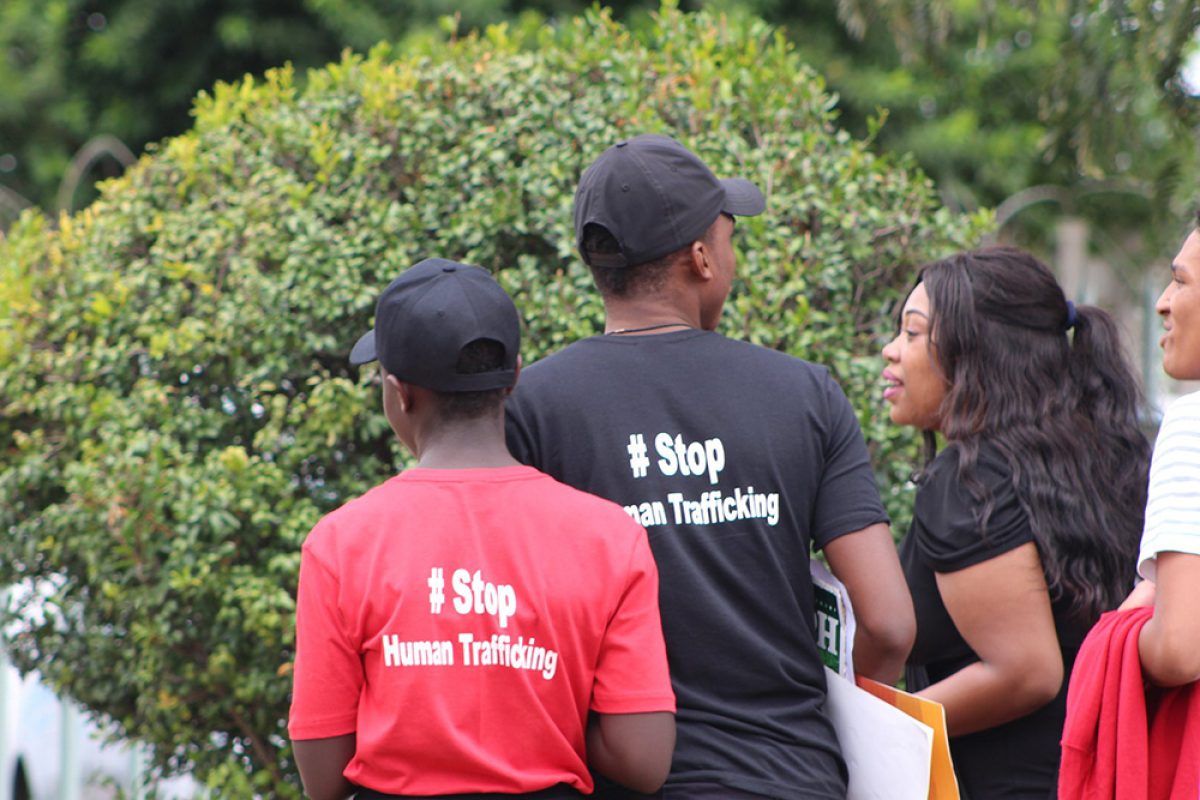 The SECAM-ICMC Africa Working Group on Migration has underlined the need for heightened awareness and stronger collaboration within the Church in order to address irregular migration and human trafficking in the region.
Delegates from the Symposium of Episcopal Conferences of Africa and Madagascar (SECAM), representatives from the International Catholic Migration Committee (ICMC) and from the Vatican's Migrant and Refugee Section met late last year in Abidjan, Ivory Coast, to explore how to strengthen the Church's contribution to reducing irregular migration and human trafficking.
The participants agreed that the churches need "a true wake-up call" on migration and human trafficking matters. "The Church must get more involved in order to better understand the related issues," they stated in the meeting's official report.
Participants noted that many people feel forced to migrate, even under irregular conditions. They are so pressured that they will stop at nothing to reach their goal of safety, decent work or access to basic human services for themselves and their families, even if it means putting their lives at stake. In light of this, the participants said that the Church, rather than trying to stop potential irregular migrants, needs to "listen to them and accompany them in their life choices."
The delegates emphasized the importance of joining forces with other faith traditions and civil society actors to have a more significant impact when advocating to governments. They pointed out that such cooperation would also facilitate joint analysis of the issue of irregular migration.
They called for the formation of groups to share experiences. Such groups should be comprised of families of people who have left their home country, people who are on the move and returnees, whether their return was voluntary or forced.
"In this way, the Church in Africa can welcome the invitation of Pope Francis who asks [us] to listen to the migrant's cry. We don't respond to the needs of the poor by delegating the task to others," they stated.
The Africa Working Group on Migration was created in 2010 by SECAM and ICMC to address national, regional and continental migration issues. The Group includes delegates of the eight Regional Conferences of SECAM, who serve as liaison persons to the national Episcopal Conferences and Migration Commissions in their respective areas.
Spotlight on Central Africa
The Working Group meeting started with the opening speeches of H.E. Philippe Cardinal Ouedraogo, Archbishop of Ouagadougou (Burkina Faso), Bishop Ignace Bessi Dogbo, President of the Bishops' Conference of Ivory Coast and Fr. Mesmin-Prosper Massengo, President of the Working Group.
Father Destin Mouene Ndzorombe, Director of the Archdiocesan Office for the Pastoral Care of Migrants in Brazzaville, Republic of the Congo, focused his presentation on migration and human trafficking in Central Africa.
He urged the churches to educate future priests about human mobility while they are still in seminary formation. A further step is to create national commissions on migrants, refugees and human trafficking, to organize these commissions as recommended by the Vatican's Migrant and Refugee Section and to train commission leaders, he noted.
"If it's true that man is a migrant by nature, then it's also true that we can better manage this migration and, in doing so, reduce its consequences especially with regard to irregular migration, namely human trafficking in Africa in general and in Central Africa in particular."
Examples of Engagement
Delegates spent a fruitful day and half sharing about work being done on migration and human trafficking issues by the different regional and national Episcopal Conferences.
Sr. Anna Brigid Melanie O'Connor, Coordinator of "Counter Trafficking in Persons" for the Southern African Catholic Bishops' Conference (SACBC), reported that this project, co-run by SACBC, is offering skills training for undocumented migrants looking to return to their own countries and links them with parishes to facilitate re-integration.
Mr. Antoine Sagara, Caritas Mali program director, spoke of how the Migrants' House project in Gao, in the Eastern part of the country, is working to promote migrants' rights and change attitudes towards migrants. The project also gives migrants in transit a dignified welcome.
The "Stemming Irregular Migration in Northern and Central Ethiopia" project aims to curb irregular migration by creating more job and income-generation opportunities for young people in these regions, Mr. Bekele Moges, Executive Director for Caritas Ethiopia, told the delegates.
In Ivory Coast, the Catholic Church's Migration Commission was involved in the government preparation of legislation on human trafficking and was active in advocacy concerning the Global Compact on Migration. The Commission drew the government's attention to the 20 Action Points published by the Vatican's Migrant and Refugee Section.
Mr. Oswald Samvura, Justice and Peace coordinator for the Association of Episcopal Conferences in Central Africa, outlined the results of a five-year plan to promote justice and human rights, in particular for ethnic minorities and migrants. He said that there has been much ecumenical collaboration, including the launch of an Institute for Peace and Reconciliation, which is conducting research on migrants and displaced persons in the Great Lakes region.