Life as an ICMC Deployee in Ethiopia: Fareed's Story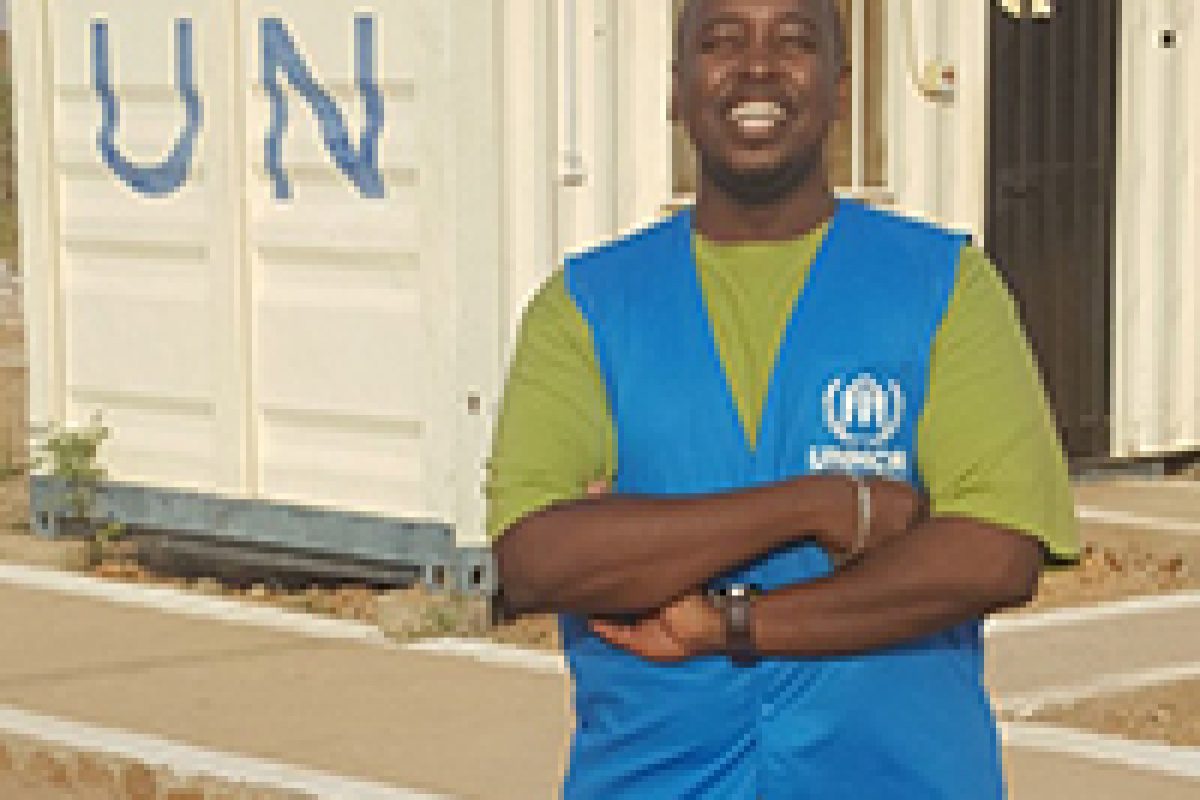 Through a partnership between ICMC and the United Nations High Commissioner for Refugees (UNHCR), ICMC deploys experts to UNHCR field offices globally. Fareed Accram, a refugee resettlement expert, was deployed to Melkadida, Ethiopia in 2015 where he interviewed refugees and referred them for resettlement to third countries. He recounts his perspective of living and working in this remote and difficult operation.
Life as a deployee can be rewarding but it is not always easy. Living conditions are basic and work in the field is hard and relentless. For Fareed Accram, an ICMC deployee, who lives and works at the UNHCR Sub Office in Melkadida, Ethiopia, the temperatures are hot, with an average daily temperature of 38°C where snakes, scorpions and camel spiders are often sighted in the compound. Approximately 150 staff members live in this compound.
Melkadida is located in the South East of Ethiopia, close to the Somalian and Kenyan borders. The UNHCR Sub Office began its operations in 2009 following the displacement of Somalis, as a result of insecurity and drought. As the emergency escalated, the first camp to be opened was in Bokolamanyo, although the office was eventually relocated to Melkadida. The refugee population currently stands at approximately 211,800 individuals.
Fareed joined the ICMC-UNHCR Deployment Scheme in October 2015 and has worked in Melkadida since then. At the beginning, he lived in a container, equipped with fairly spartan commodities. Afterwards, he moved into a better housing unit, located next to the UNHCR office. His two-room house is equipped with a kitchen, air conditioning, a sofa bed,  dinner table with two dining chairs, television, phone, and wardrobe.
Fareed explains that there are two canteens in the compound for staff. Meals in Canteen A are a blend between traditional meals and international cuisine, while Canteen B serves mainly traditional Ethiopian food. As with any deployee living and working far away from home, Fareed misses his familiar comforts. Although staff in Melkedida can purchase cooking items from the local markets and shops in and around the refugee camps, the choice of food is rather limited. Fruits are available according to the harvesting season while the only available vegetables are cabbages, beetroots, carrots and potatoes. Staff often purchase other food supplies when they are on leave. Fareed exclaims, "Approximately 70% of my luggage when returning to the operation consists of chocolates, peanuts, apples and spices!"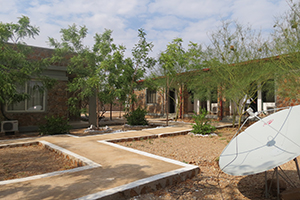 Of course, most of Fareed's work with refugees takes place in the field. The UNHCR office provides transport from the compound to the camps every day. Vehicles depart from the base camp at 7:30 am and must return back to the compound by 7:00 pm. Vehicles are driven only by UNHCR drivers, and two car convoys are required to ensure security on the road.
Before starting the drive to the camps, the team leader reports the vehicle's departure to the UNHCR radio room, indicating the vehicle number, call signs of the passengers, and the estimated time of arrival.
Interviews with refugees take place at the field offices of each of the five camps where UNHCR operates. There is currently no electricity in the field offices, but efforts are underway to utilize solar energy for this purpose. In the meantime, Fareed ensures that his laptop is sufficiently charged before leaving the compound every morning. "Should the charge run out while in the field office," he says, "I hand write the notes and later type them out." Due to the lack of electricity, printing and scanning are not possible. This means that refugees' documents have to be collected and copied in the base compound and are then returned the next day.
The security measures are tight; the compound is surrounded by a brick wall, with only one entrance. The gates are staffed by a private security firm and area militia provide added security outside the compound. Guard towers provide an aerial view of the grounds outside, and a federal police base is also located next to the compound.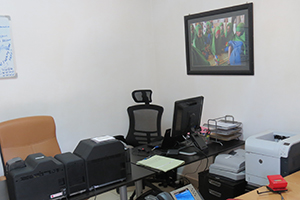 Fareed, who has been assigned a "call sign" like any other staff, recounts that every evening, between 7:00 – 7:30 p.m., the radio operator calls for the staff present in the compound to check in. "Those who are present in the compound and do not respond to the radio check are reported to the area wardens, who then check on the missing staff members personally." Written warnings are issued to staff who frequently do not respond to radio checks. Staff training is routinely conducted by the security team. "I have participated in trainings on snake bites and scorpion stings, driving techniques and vehicle safety, using fire extinguishers and scaling walls," Fareed explains.
Drawing on his experience, Fareed reflects on this deployment, his first one, "I was not prepared for the life in the camp or living in the same place where I work. I was not emotionally prepared for being away from my family. I was not prepared to be away from home, my culture, and the food that I was used to." Despite these challenges, Fareed approaches his experience with a very upbeat and positive attitude. Having been in the Melkedida operation for almost two years now, he feels that he is now better equipped to handle all the challenges. He states, "Overall, my ICMC deployment has offered me a chance to continue my work in resettlement – which I find very personally and professionally satisfying – as well as given me the ability to provide well for my own young family back home in Kenya".
Fareed feels proud of being a member of a team that has consistently surpassed its submission quota for resettlement to a third country, such as the USA, Sweden, Canada or Australia. As the only international resettlement staff to remain in the Melkedida office after June 2017, Fareed proudly continues to serve refugees in dire need of resettlement with dedication, passion and commitment, and advocates for resettlement as a vital protection tool.