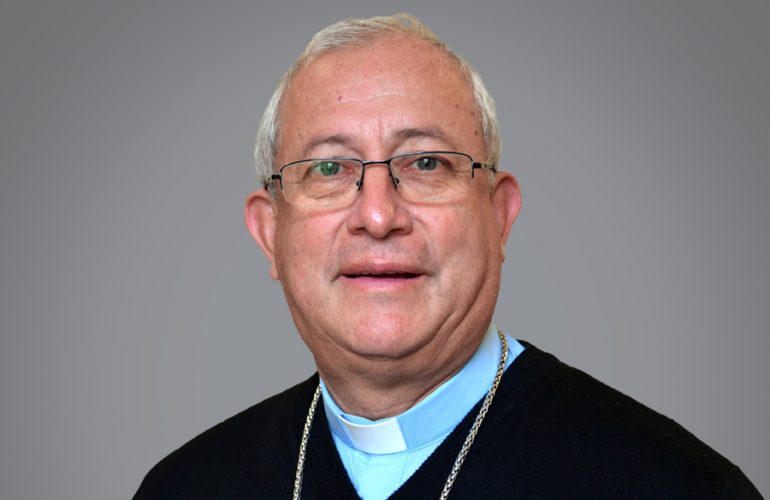 H.E. Archbishop Misael Vacca Ramirez
Archbishop Vacca Ramirez was ordained Priest in 1983, Bishop in 2001, and Archbishop in 2023. He is currently Archbishop of Villavicencio, Colombia.
Archbishop Vacca Ramirez served as a member of the Episcopal Commission for the Family and the Episcopal Council for Peace of the Episcopal Conference of Colombia. He has also been the Episcopal Conference Delegate for Migrants.
Archbishop Vacca Ramirez was Professor at the Major Seminary of Tunja, Director of Religious Sciences and Ethics Studies and Rector of the University Institute Juan de Castellanos of Tunja, and Delegate for the Youth and Vocations Ministry in the Diocese of Garagoa.
He holds Bachelor's Degrees in Philosophy and Religious Sciences from the University Santo Tomás in Bogota, in Sacred Theology from the Roman Athenaeum of the Holy Cross and in Theology from the Salesian Pontifical University of Rome as well as a Master's Degree in Theology from the Colombian Institute for the Promotion of Higher Education (ICFES).