ICMC Resumes In-Person Activities and Assistance for Refugee Communities in Jordan
Following an easing of COVID-19 restrictions, ICMC activities address the psychosocial impact of the pandemic on refugee women and children in Jordan.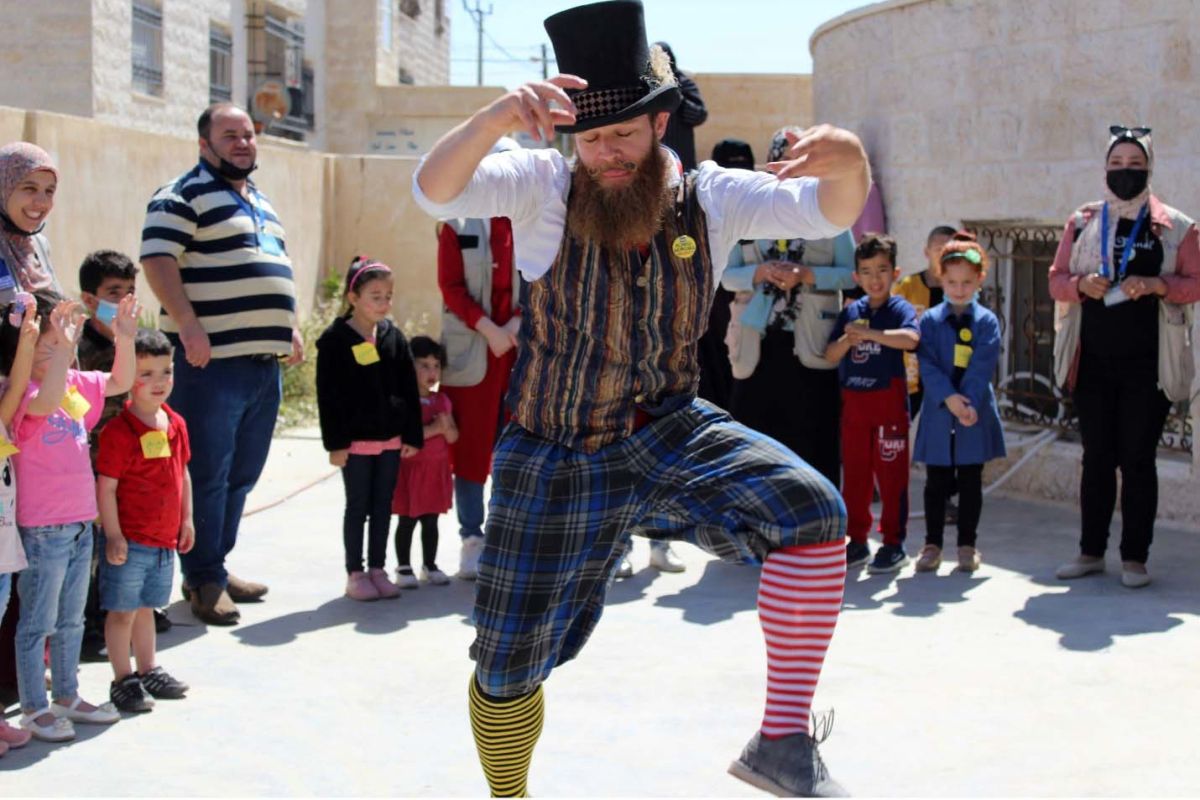 By Razan Hroot (*)
COVID-19 caused significant disruption across the global humanitarian and development sectors, with challenges including movement restrictions, the closure of protection centers, and reduced face-to-face and on-site assistance. Although these are receding as the world moves into the pandemic recovery phase, both sectors face new challenges in addressing the pandemic's impact on the mental health and wellbeing of the populations they serve.
In Jordan, the International Catholic Migration Commission (ICMC) provides humanitarian protection and livelihood assistance for refugees and vulnerable host communities in the governorates of Mafraq, Irbid, Jarash, Ajlun, and Al-Zarqa. National COVID-19 confinement measures particularly impacted refugee women and children in Jordan.
A large number of refugee women have reported that lockdowns left them feeling unsafe or at risk of violence from family members in their homes. Alongside lockdowns, loss of employment due to the pandemic and subsequent challenges to meet basic needs have exacerbated domestic tensions and the risk of violence in the home. Refugee children are also vulnerable to domestic violence and the effects of family unemployment, in addition to isolation caused by missing long periods of education and opportunities to interact with their peers.
COVID-19 restrictions meant that much of ICMC's in-person assistance was suspended for significant periods, but following the easing of these measures, ICMC has now resumed face-to-face assistance. To fully address the impact of the pandemic on refugee women, children, and families, ICMC is implementing specific activities addressing psychosocial health and wellbeing.
To mark the United Nations International Day of Families on 15 May 2022, ICMC's Protection Centers in Irbid and Mafraq held in-person 'Positive Parenting' sessions for 25 women. The session facilitators introduced International Family Day to participants and led a discussion on the role of the family in their lives. "The family is my safe haven," said one of the women in attendance. "It represents comfort and security."
Participants also reflected on how new technology has enabled them to communicate more easily with everyone in their families, including those living and working in other countries. "All family members should speak with each other often to share the delights and challenges of the family," one participant concluded. "It boosts our joy, and when we are in pain it helps to alleviate it." The program included introducing parent and caregiver participants to positive practices in parenting to help them bring out the best in their children by boosting their self-confidence and self-esteem.
Alongside the parenting session, ICMC worked with the Flying Seagull Project to provide structured play activities for children. A team of professional clowns, musicians, and entertainers led participating children in a series of performances and workshop activities to build their confidence, encourage teamwork and collaboration and – most importantly – have fun. "This is my first time doing anything like this, so I'm really happy," said one young participant, echoing the positive reactions of many of the children who took part.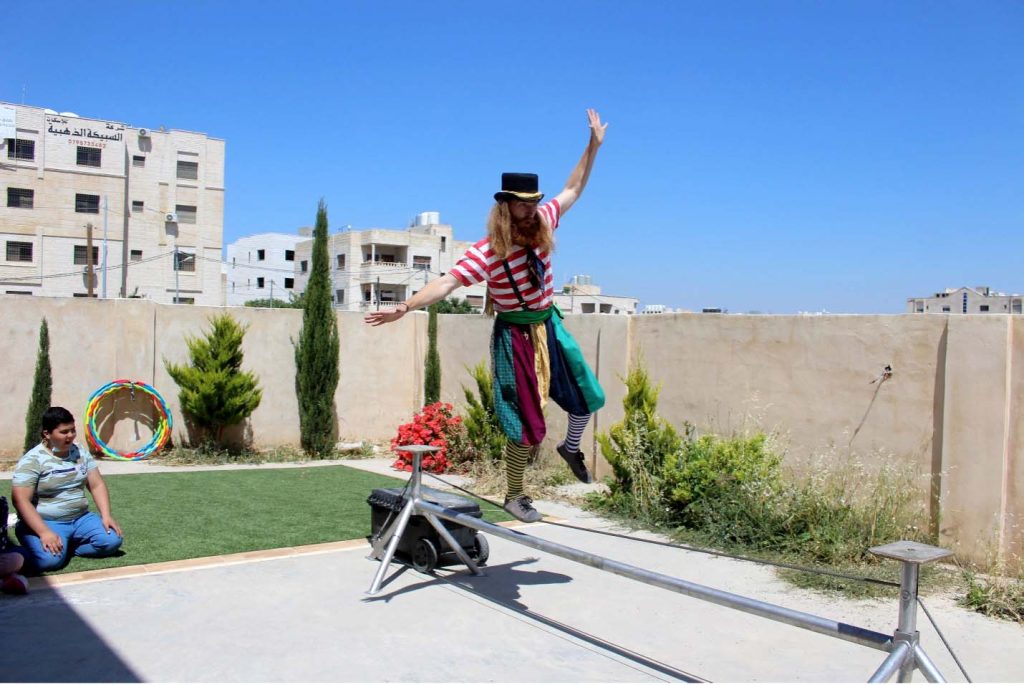 The United Nations International Day of Living Together in Peace on 16 May 2022 saw the ICMC Protection Center in Irbid work in partnership with Tahfeez Association to hold an awareness-raising and information session for 30 women. Led by those community leaders who had previously participated in ICMC's Local Community Groups program, the session focused on building social cohesion and peaceful interactions among refugees of all nationalities and between refugees and the local community. The session also aimed to raise awareness of gender-based violence, including identifying risk, prevention, support and assistance.
* Razan Hroot is a communications officer with ICMC Jordan.