A Coalition of European Christian organizations published an analysis of the New EU Pact on Migration and Asylum
The new policy proposals' good intentions are overshadowed by legal shortcomings and an overly strong focus on returns.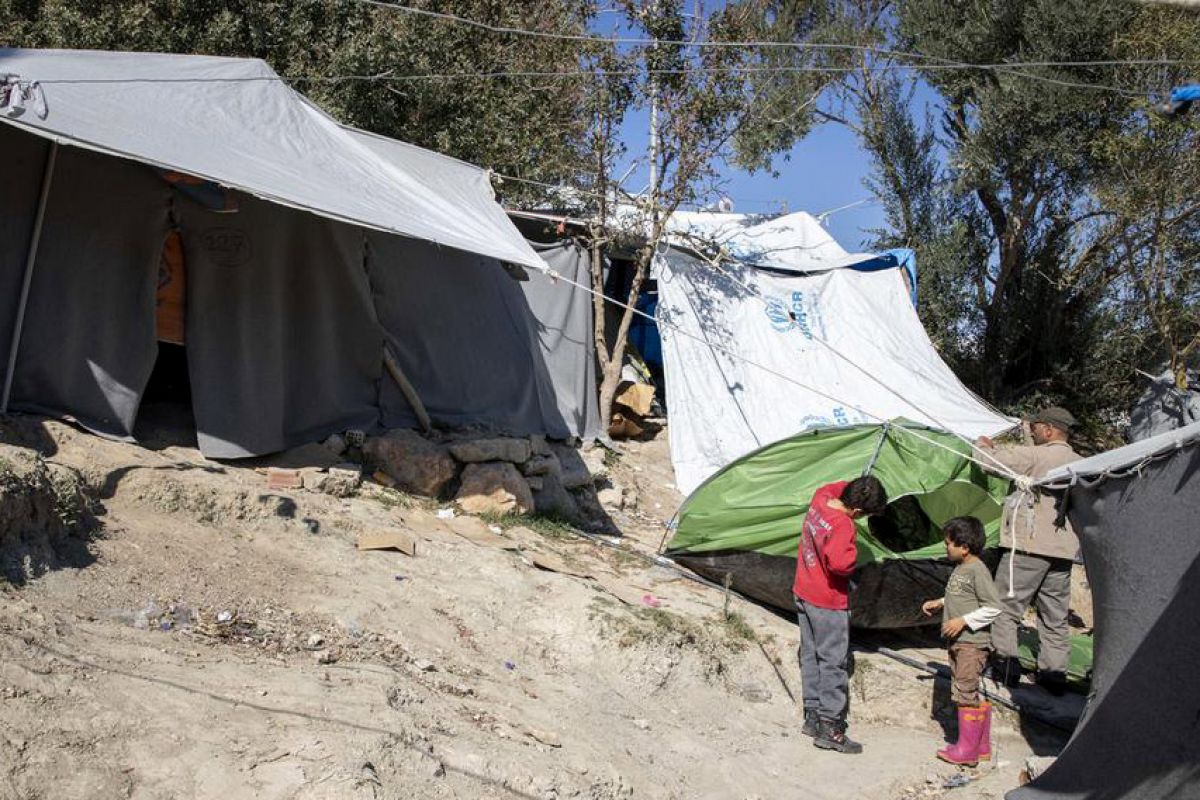 A coalition of nine Europe-wide Christian organizations, including ICMC Europe, has launched a series of position papers setting out their positions and concerns regarding the European Commission's proposals for a New Pact on Migration & Asylum.
Originally published on 23 September 2020, the proposals aim to strike a new balance between responsibility and solidarity among Member States, establish faster procedures, and create stronger partnerships with third countries.
The Christian coalition acknowledges the holistic approach adopted by the European Commission, covering aspects such as asylum, solidarity and responsibility-sharing, cooperation with third countries and integration, and the effort made within the proposals to accommodate different perspectives on this complex topic. However, the coalition organizations remain concerned that far from representing "a fresh start for migration in Europe," the proposals in many ways replicate deficient policies of the past.
The position paper series highlights the concerns of coalitions members in five key areas.
Lower Procedural Guarantees and the Potential For Extended Detention: 
The coalition is deeply concerned by the Pact's strong focus on border procedures, which it considers will lead to more individual suffering and pose challenges for reception, qualitative decision-making, and later integration. The coalition maintains that no one arriving at Europe's borders should be kept from entering European territory. It is particularly alarmed at the lack of procedural guarantees and by the likelihood of detention.
More Solidarity Needed to Welcome, Not to Return:
The Pact provides Member States with a number of options to show solidarity with other states. The coalition welcomes these measures in relation to activities such as capacity-building of asylum systems, but remains concerned that states will be able to express solidarity by deporting people through 'return sponsorship.' While fully acknowledging the rights of states to decide who can reside on their territory and to implement return operations, the coalition's position papers emphasize that solidarity mechanisms should seek to improve protection and reception standards rather than create additional risks of rights violations.
The coalition believes that screening, identification, and further processing of asylum claims should occur in dignified and trustful reception conditions and that responsibility for such work cannot rest entirely on countries at Europe's borders. By failing to make relocation the preferred mechanism for solidarity and responsibility-sharing, the Pact misses a crucial opportunity to:
Set out clear and predictable commitments for relocation, that would both assist frontline Member States under migratory pressure and women, men and children seeking protection in the EU.
Engage and mobilize new actors to expand relocation through decentralized and community relocation schemes involving municipal, civil society and grassroots initiatives to support relocation efforts.
Strong Focus On Forced Returns:
The Pact emphasizes how just one-third of those who have received a return order finally leave the EU. In the coalition's view, however, the proposals overlook the fact that many people cannot be returned to their country of origin for legal or practical reasons. Neither do they include sufficient focus on legal safeguards for return operations involving minors. To achieve a truly comprehensive approach to return, the Pact should include measures targeted at those staying and integrating into the EU and recognize practical realities and obstacles to return.
Focus On Returns in Relationships With Third Countries:
The pact proposes to use visa arrangements, informal agreements, and enhanced security cooperation as a basis for cooperation with third countries on the return of irregular migrants and border management. The coalition is concerned that these partnerships will make EU development aid or visa policies dependent on the extent to which third countries cooperate with EU migration goals, thus undermining the objectives of mutually beneficial partnerships and creating risks of rights violations for many migrants.
"As Christian organizations, we are deeply committed to the inviolable dignity of the human person, as well as to the concepts of the common good, of global solidarity and of the promotion of a society that welcomes strangers," reflects ICMC Europe Director Petra Hueck. "We also share the conviction that the core values of the European Union must be reflected in its policies, and despite good intentions it is our view that the new Pact falls short of providing the 'fresh start' it had promised."