Caring for the Children of Overseas Filipino Workers in the Philippines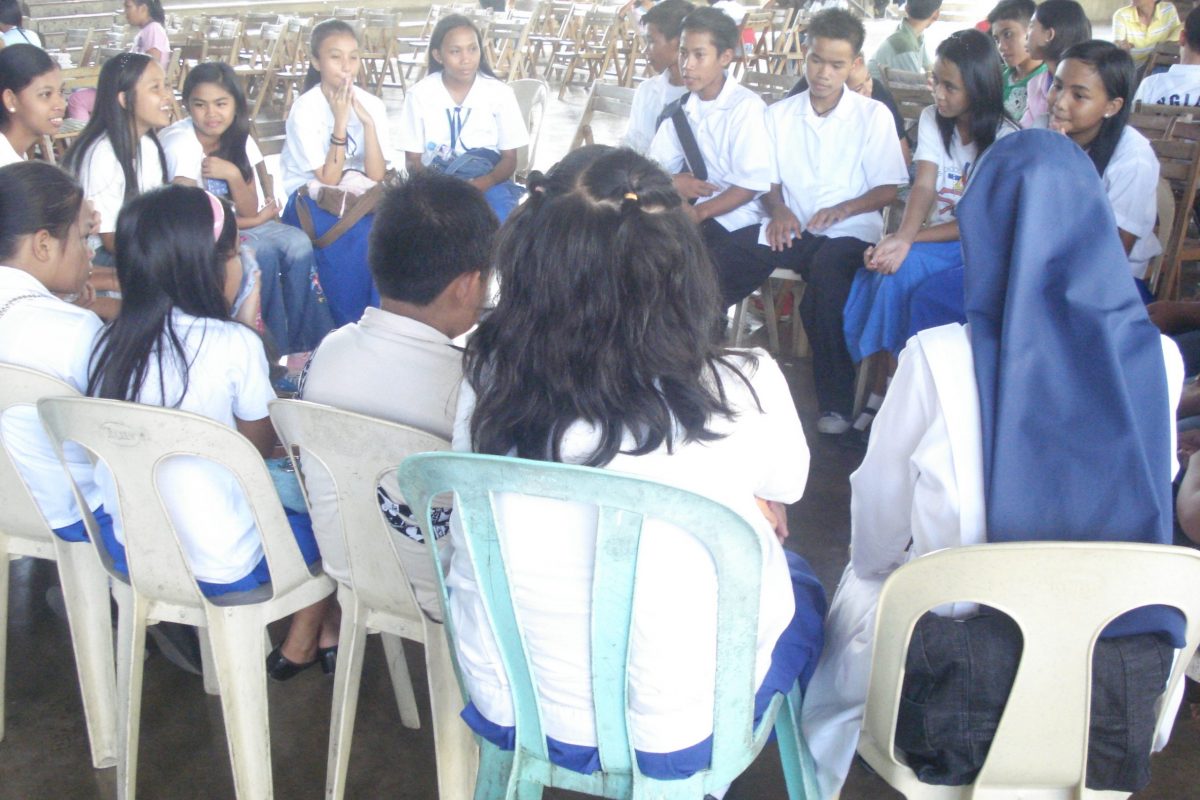 When migrant workers leave their homes in search of better opportunities, they are often obliged to leave their children behind. Caring for the needs of these children and ensuring that they have fair chances of developing themselves is one of the actions undertaken by the Catholic Bishops Conference of the Philippines.
There are some 2.3 million Filipino nationals working overseas. Although the vast majority remains in the Asian region, they can be found living all over the world. Filipino workers leave their home country because of unemployment, low wages and limited opportunities.
The majority of overseas Filipino workers are women, largely because of an increase in the demand for household and service workers. When working abroad, Filipinos are potentially vulnerable to a number of risks, including withholding of their passports and wages, very long working hours and, in the worst cases, verbal, physical and sexual abuse.
When parents go abroad to work, they often leave their children in the care of family members. In response to this situation, the Catholic Bishops Conference of the Philippines (CBCP) launched in 2003 a formation program aimed at the sons and daughters of overseas Filipino workers.
The program is part of a support system for children left behind, a response of CBCP's Episcopal Commission for the Pastoral Care of Migrants and Itinerant People (ECMI). The program is under the oversight of Bishop of Balang, H.E. Most Rev. Ruperto Cruz Santos. Bishop Santos is the Vice Chairman of the CBCP-ECMI, Chair of the International Catholic Migration Commission (ICMC) Asia-Oceania Working Group, and member of the ICMC Governing Committee.
The program has contributed to sharply decrease behavioral and emotional concerns reported by schools attended by children of overseas Filipino workers. Another of its achievements is the Migration Quiz Bee, whose goal is to raise awareness of migration issues and concerns among the children. The program also provides scholarships and livelihood activities.
The program, which is currently in the process of being disseminated more widely, began and is well established in the Luzon region, while there are also initiatives in the Visayas and Mindanao regions.
For a long time ,the Catholic Church in the Philippines has been advocating on behalf of overseas Filipino workers, calling for better treatment and protection in their host countries, and continues to participate in anti-human trafficking campaigns. It also supports Filipinos abroad through pastoral workers and migrant chaplaincies.