Italian Religious Sister Named "Hero" in the Fight Against Human Trafficking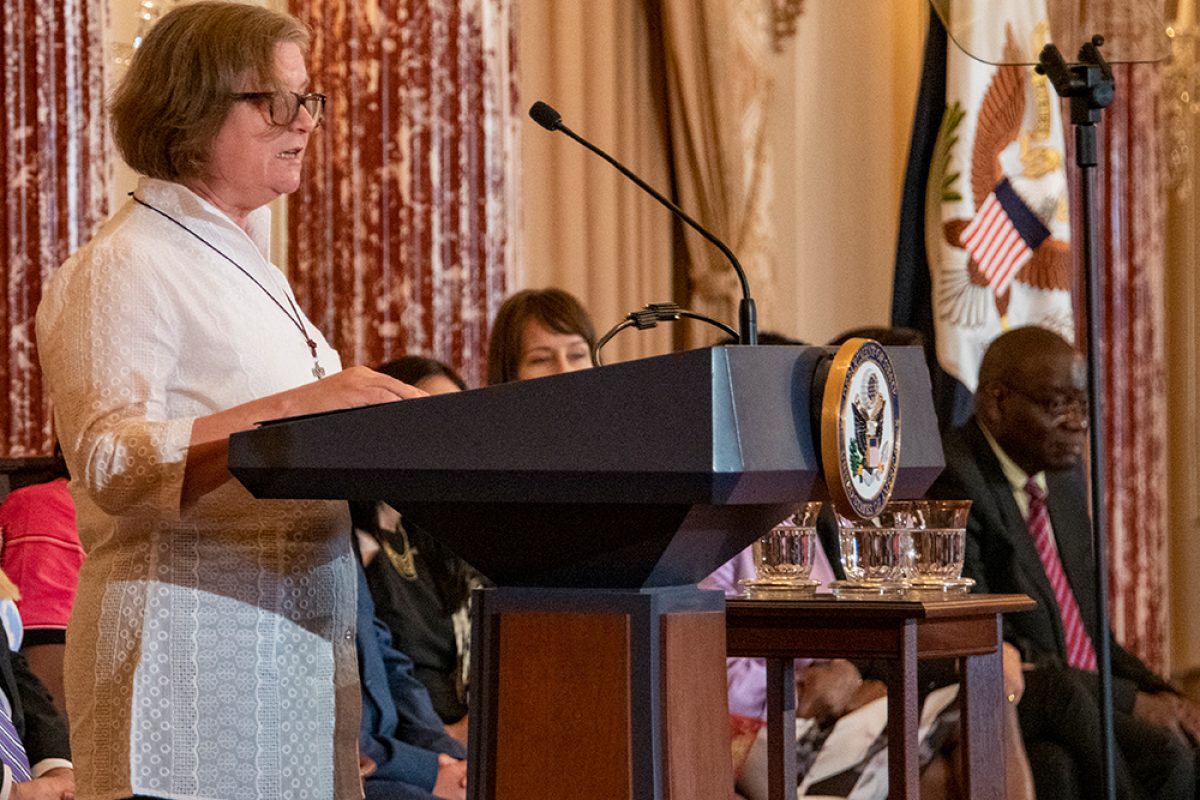 The U.S. administration honored eight people by declaring them "heroes" in the fight against modern-day slavery. Among them, Sr. Gabriella Bottani, an Italian Religious Sister who has spent most of her life fighting human trafficking.
Sr. Bottani has been the head of Talitha Kum, a global network of Catholic-women-led organizations that fight trafficking in persons since 2015.
The eight honorees were recognized during a 20 June ceremony in Washington D.C. to introduce the 2019 Trafficking in Persons Report, an annual publication issued by the U.S. government that ranks countries' efforts to fight trafficking. The report's ranking is based on compliance with U.S. legislation.
Sr. Bottani, speaking on behalf of the heroes, called the report a "powerful symbol" of the fight against human trafficking. She named some causes of trafficking, such as unequal power structures that harm women, children and indigenous people, inadequate migration policies, and exploitative economic models.
Sr. Bottani has long denounced trafficking as a form of gender-based violence. During ICMC's last Council Meeting in March 2018, where she was invited to speak, Sr. Bottani told participants that approximately 70% of the victims of human trafficking are women, 20% of them being under-age girls.
Approximately 40.3 million people are victims of modern-day slavery around the world. Refugees and unaccompanied children are some of the most vulnerable targets of labor and sex traffickers. According to Pope Francis, "Modern slavery, in terms of human trafficking, forced labor and prostitution, and organ trafficking, is a crime against humanity."
Founded in 2009, Talitha Kum convenes approximately 50 national and regional networks dedicated to fighting human trafficking. The network promotes such means as prevention, awareness-raising, reporting and advocacy, and accompaniment and reintegration of people having escaped human trafficking.