Jane Bloom: 35 Years of Working for Refugee Rights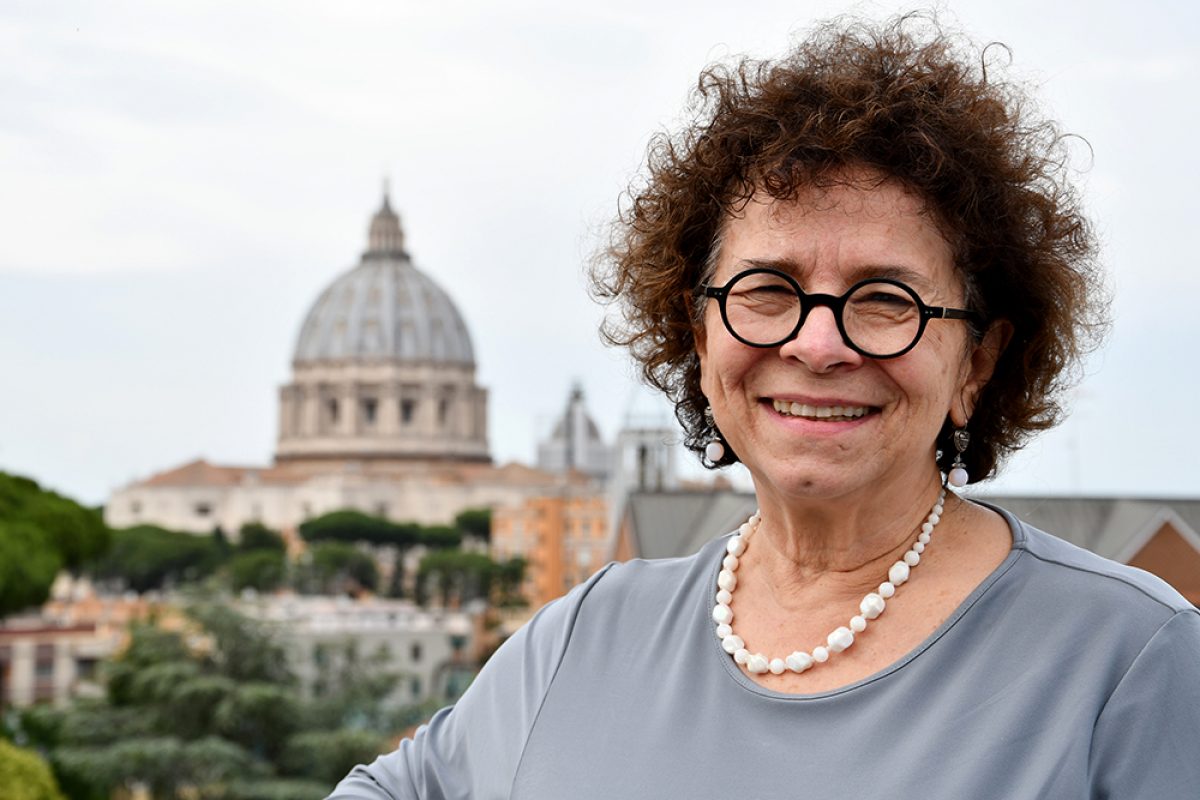 Jane Bloom has headed ICMC's U.S. office for the past 12 years. Recently retired, in the following interview she evokes the delight she experienced in her work, how the people she helped inspired her and her advice to Catholic organizations working with migrants and refugees.
Born in New York City, the daughter of two first-generation American-born citizens who met at a settlement house, Jane Bloom has spent the past thirty-five years advocating for the rights of refugees and migrants in the U.S. and worldwide.
A social worker by training, she began her career working in the field of gerontology. In 1983, she took on an evaluation centered on elderly refugees who had resettled in New York state and, she says, "never looked back; I was 'hooked' on refugees immediately." In 1997, she founded and for seven years headed Refugee Works, the training and technical assistance arm for refugee self-sufficiency of the U.S. Office of Refugee Resettlement.
In 2006, after completing a masters' degree in international public policy at age 60, Bloom joined the International Catholic Migration Commission as its U.S. Liaison Officer in Washington, D.C. After 12 years of devoted efforts, she has now retired at the age of 72. In what follows, she shares her experiences of working with refugees and migrants with us.
[ICMC] What were your core responsibilities at ICMC?
[Jane Bloom] The vacancy notice specified that the job would entail one-third policy work, one-third operations and one-third strengthening the partnership with our member, the United States Conference of Catholic Bishops (USCCB).
Overall, those remained my three main areas of responsibility although, in any given week, those percentages varied greatly. Some weeks were completely taken up in our direct operational work, with the writing of proposals or conducting site visits to our field offices for example. Other times, we were joining forces with USCCB on missions to such places as the U.S.-Mexico or the Syria-Jordan borders.
Gradually, however, the policy and advocacy arena became the largest role for my office – usually taking up about half my time.
Why was that?
A number of reasons. When I began, and you will find this hard to believe, ICMC's head of operations had no staff at headquarters; things were far more decentralized. So my office needed to help fill that staffing gap, particularly for our U.S.-funded projects around the world. Eventually, as the operations staff at ICMC headquarters grew, there was less of a need for me to help with monitoring and other direct operational functions.
Another reason: As headquarters policy activities became more focused on migration, the U.S. office turned its attention to some of the many other areas in which we are involved and committed: refugee resettlement, countering trafficking, gender-based violence, the plight of religious minority refugees, to name but a few.
It also made sense to link our advocacy efforts – to "connect the dots" if you will – with our programs on the ground. So, for example, ICMC is the largest resettler of Iranian Baha'i and we have brought thousands of other religious minorities to the States (including Iraqi Chaldeans and Yazidi). So it was natural that we should strengthen our policy and advocacy work around the many issues facing religious minorities.
Here's a prime example. When the U.S. government invoked the term 'genocide' to describe what ISIS had just done to the Yazidis, it should have triggered many actions. When it didn't, the plight of this particular population became a focus for me. Trying to keep the U.S. government's attention to this issue alive became vitally important.
We organized some Yazidi refugee focus groups in the U.S., made home visits and shared our findings with both the Canadian and U.S. governments. I'm happy to say they did eventually put supports in place and commenced impressive programming.
If you had to choose one thing that you learned from the people you have been in contact with in your position, what would that be?
There is no one thing. I learned from them all the time. I think it is the resilience that always blows me away. It is incredible. And from some, especially if it was religious persecution that brought them here, I learned how central their family and religion were for them.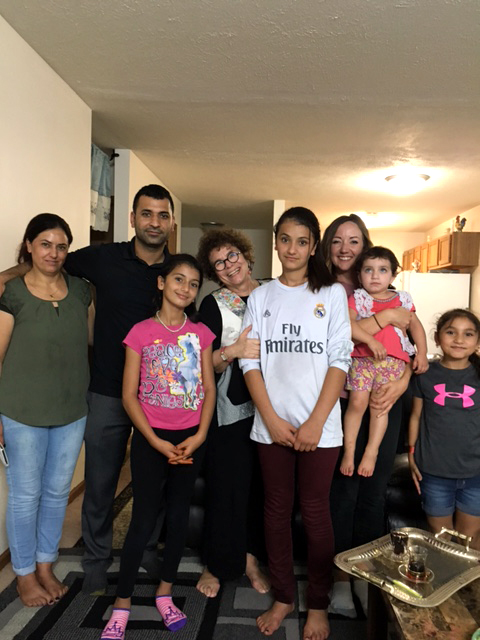 Here's one story that demonstrates the strength of the family connection. Once, early on in my time at ICMC, I got a call from a social worker from California who had a case of a refugee family who wanted to go back to Turkey. They had just been resettled a month earlier. Incredulous, I asked why: their grandmother had Alzheimer's disease and could not remember her persecution claim during her interview and was rejected for entry to the U.S.
"We can't be here without her," they said. "She won't be able to take care of herself. We must go back." I called our Istanbul office. Our files clearly said, "This person has Alzheimer's disease." They sent the case in for an appeal and it was heard within a week, after which we arranged to have the woman escorted to rejoin her family in California.
It's hard for me to even talk about it; it's still very moving. The story is one of incredible family strength, but it also makes me so proud to have been part of ICMC, because we fixed the problem immediately. It is precisely what "U.S. Liaison Officer" means in the best sense of that title.
Has the environment in the U.S. changed over time?
Sure. Each administration brings its own views and corporate culture and priorities when it comes to refugees and migrants. In these 12 years with ICMC, I've been through three extremely different administrations: President Bush, President Obama and President Trump.
The number of refugees resettled went way up during Obama's time and now has been dwindling down to some 20% of the numbers under the previous president. There's no getting around that. But it is not just the residents who are responsible for a "changed environment". It is world events as well.
For example, the atmosphere changed after the 2015 Paris attacks in a way that I hadn't seen before, not even right after 9/11. The terrorist scare made U.S. governors afraid of bringing refugees into their state. So that was already fermenting. The screening became more stringent, the process took longer, urgent cases were transferred to other countries, etc.
One positive aspect about how the environment has changed over time is the increased professionalism. Cultural orientation is a good example of this. One of the things I'm proudest of, as a member of the State Department's Cultural Orientation Working Group, is the development of standardized objectives and indicators that can be used by cultural orientation programs overseas and domestically so that all refugee get the same messages and the continuum is as seamless as it can be.
What are other achievements of which you are proud?
There are a number of achievements I want to mention. One is building the U.S. office from scratch. That meant initiation of basic benefits like health insurance (a steep learning curve for me!) to getting ICMC "at the table" where we needed to be to make a difference. As a Geneva-based organization, we needed to be less "foreign" to U.S. policymakers and donors. I'm very proud of the funding we received, the advocacy we did here and the difference it has made.
Another is the start-up of programs and funding in Malaysia, home to thousands of Burmese refugees. I visited Malaysia some nine or ten years ago with a colleague from our Indonesian office. By day, we would interview providers, refugees, the UN Agency for Refugees (UNHCR). At night, we would write a grant proposal. By the time we left, we had ready a gender-based violence proposal that ended up getting funded.
Now it's nine or ten years later and I've had the joy of watching that Malaysian program grow as well as the pleasure of helping guide it. It continues to do such incredible work on behalf of abused refugee women and children.
I'm also gratified by the building of the strong partnership we have with USCCB now, which has served both ICMC and USCCB so well. I was proud and honored to be selected to serve as delegate on their eye-opening and heart-wrenching Bishops missions. And we conducted some joint programs in several countries on different areas that have benefited refugees. Most recently, we co-authored the refugee/migration section of a booklet celebrating USCCB's 100th anniversary.
Are you optimistic about the future of hospitality, immigration and refugee protection in the U.S.?
I always see the cup as half full, but I'm having a hard time being optimistic these days. I worry about the viability and sustainability of everything we've built here to help integrate and give a life of dignity to refugees, migrants, immigrants, asylum-seekers.
What would be the single most important piece of advice you have for Catholic organizations working with migrants and refugees?
As Catholics, we have a strong sense of values. We are steeped in Catholic social teaching, of which we should all be proud. It's the foundation upon which ICMC works. We should join our voices whenever possible and leverage each other's strength and expertise. The Catholic network should be drawing upon the expertise of our frontline partners on the ground.
We have some good examples, such as the U.S. Catholic Coalition Against Human Trafficking, a group of local, national and international agencies that has moved mountains. We put together a postcard campaign to tell the tuna fish companies in America that we Catholics eat a lot of tuna fish during Lent, but we're not going to buy your brand unless you can tell us it's slave-free.
What do you feel when you look back at your 12 years working at ICMC?
That it has truly been a joy. I started this job at 60 and my 98-year-old mother has asked me for at least the last 10 of these 12 years: "Why aren't you retiring?" I said, "Mom, when every day I wake up with joy and can't wait to get to work, why in the world would I stop?" It's just been wonderful to feel that we make such a difference and I'm grateful that I've had the opportunity to work for ICMC.