Rima Redefines Her Refugee Identity After Attending a Beauty Training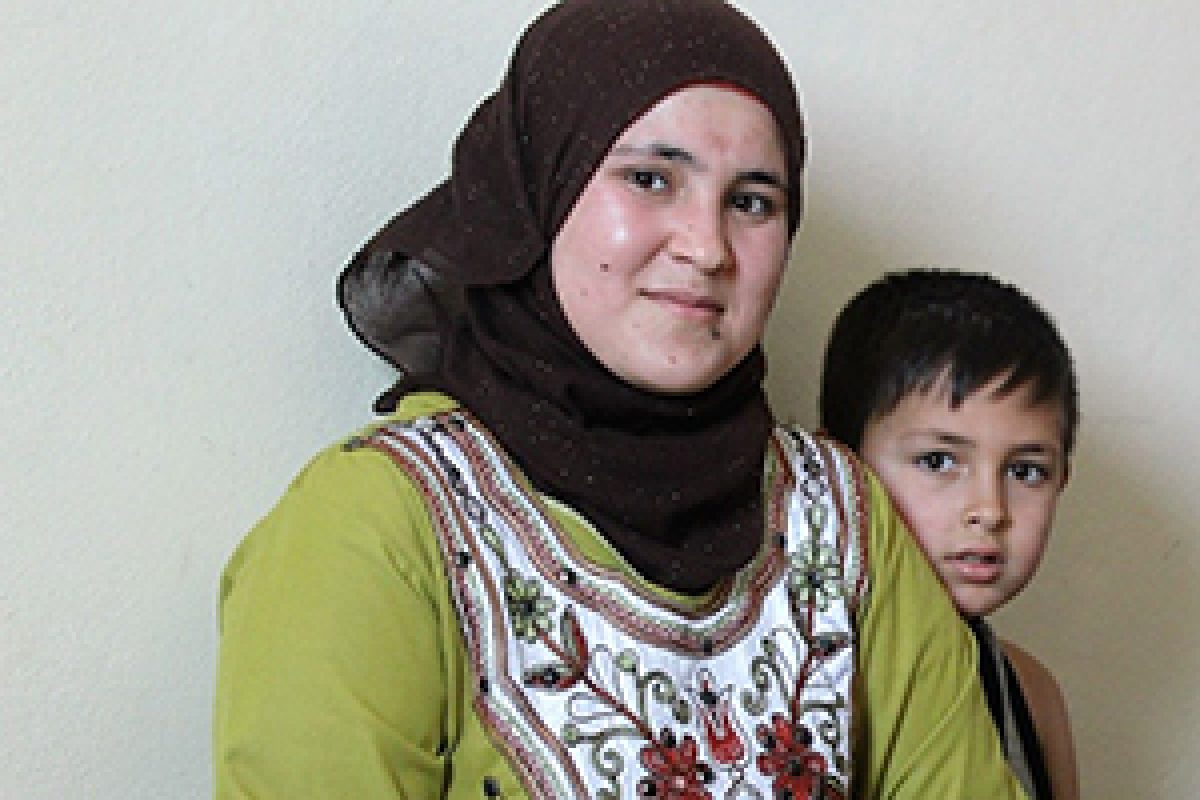 Pulling her young daughter, Naya*, into her lap, Rima* gently weaves intricate plaits into the 3-year-old's hair. Naya's initial excitement is short lived, though; she soon loses patience and scrambles off, shaking her hair loose again. "She never sits still," Rima laughs, resignedly.
Rima fled her home in Homs, Syria, in 2013. She arrived in Mafraq, Jordan, with none of her family, friends or possessions, to a place where her status as 'refugee' would continue to define her daily life.
"When I was younger I wanted to Rule the World," she jokes. "When we arrived in Jordan I was a refugee…I had nothing for myself."
Rima knew she had potential, but her situation made it difficult for her to explore opportunities. It wasn't until she learned about ICMC's beauty course that she saw an opportunity for growth. ICMC's 150-hour beauty program, with courses in haircare, make-up and beauty therapy, allowed Rina to have access to a new world of skills. She is particularly proud of her talents in threading.
"I enjoyed it all but was particularly good at eyebrows," she notes. "I do all of my neighbor's eyebrows."
Not only is Rima making a name for herself as the resident beautician in her neighborhood, she also made new friends with the other women who attended the beauty course. She explains, "I also have a new community. I made friends on the ICMC beauty course. Not just friends, best friends. We want to open up a salon together."
Rima's sense of self-worth has improved and she is keen for further personal and professional development. She hopes to take more courses with a focus on "waxing, nails and more complex hair techniques."
Rima says she feels grateful for her sense of empowerment that ICMC helped her achieve and for the sense of independence that allows her to achieve something for herself. She now has new skills which she hopes will bring her an income. She has also grown her supportive network, which in turn has decreased the feelings of social isolation that she felt when she first arrived in Jordan. Perhaps most importantly, the ICMC courses have enabled Rina to redefine herself as more than just a 'refugee'.
"I have finally found something for myself. I have found a new identity and I couldn't be more excited."
*All names have been changed to protect the identity of the beneficiaries.