Movement: A Global Civil Society Report on Progress And Impact on Migrants' Rights And Development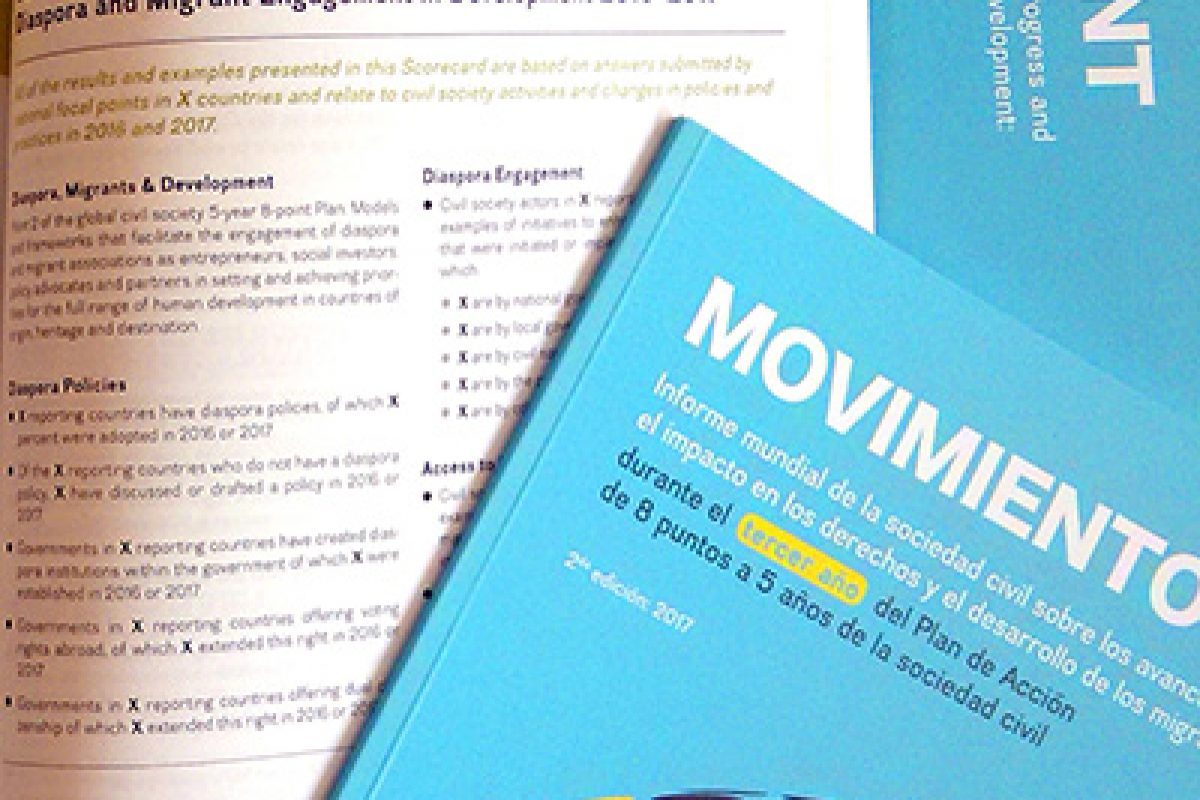 In 2016, the Migration and Development Civil Society Network (MADE) published the first edition of the Movement Report, providing an assessment of progress on civil society's 5-year 8-point Plan of Action in its first two years, i.e. from the 2013 UN High-Level Dialogue through September 2015.
Building on the input of civil society actors, MADE has now published a second edition of the Movement Report, providing a commentary on further progress through the Plan's third year, from October 2015 through December 2016.
The new Report is based on written input from 600 representatives of civil society active in migration and development around the world, as well as twenty in-depth interviews with civil society actors actively engaged at the regional and global level.
As a response to the question on how civil society can better define and measure progress in achieving the objectives of the Plan of Action, a new feature was developed for this edition of the Movement Report – a set of nine draft Scorecards that civil society can refine and use to systematically measure progress (or stasis) at national levels on each of the eight points of the Plan of Action, as well as the more recently added ninth point on xenophobia.
Find out more on MADE's website.