Jason, Best Interest Determination Specialist in Shire, Ethiopia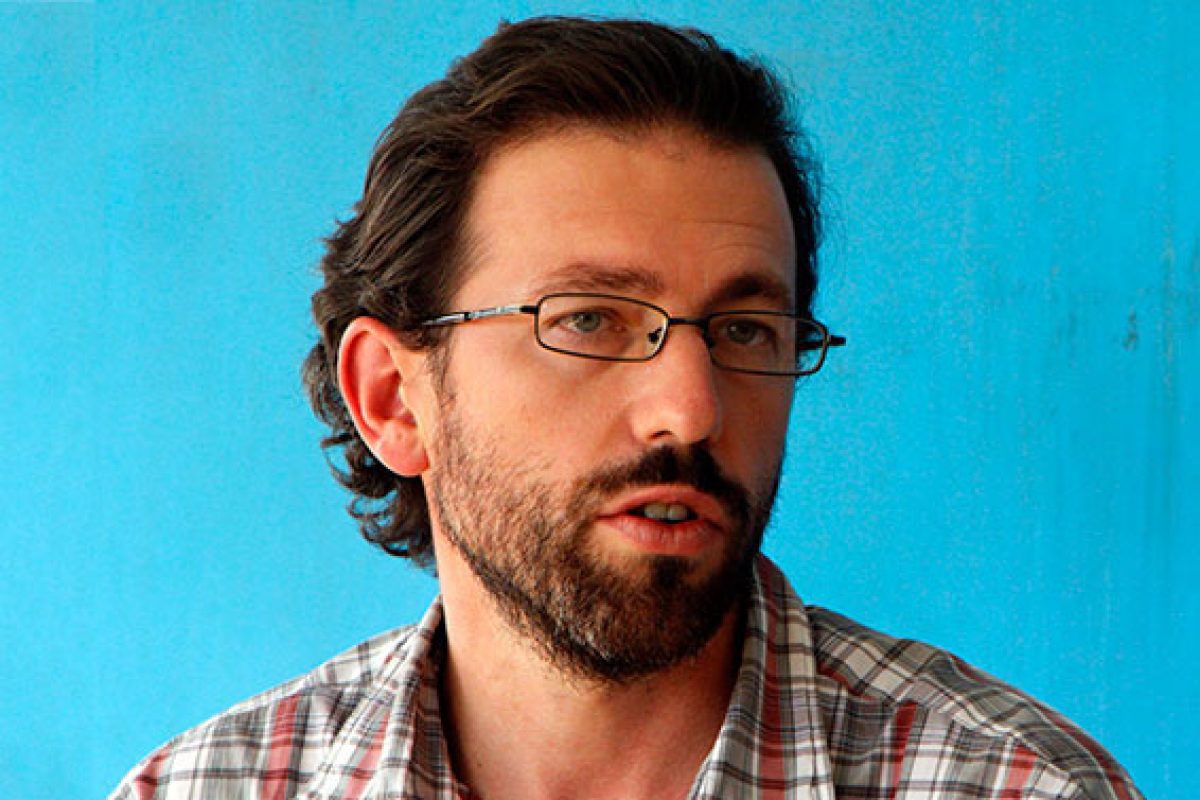 Jason Bell is a child protection expert working within the framework of the ICMC-UNHCR Resettlement Deployment Scheme. Originally from the United States, Jason has been working with refugees since 2003, in reception facilities in the United States, as well as in Malawi and Kenya.
Having gained sound experience in providing refugees with psychosocial services and in identifying protection mechanisms for refugee children at risk, Jason has joined ICMC as a Best Interest Determination Specialist in 2011. He is currently based in the UNHCR sub-office in Shire, Ethiopia.
What is the context of your work in Shire?
At present, there are tens of thousands of Eritrean refugees living in Ethiopia. The Shire region, in particular, hosts very high numbers of unaccompanied and separated children: 2,000 Eritrean children are currently housed in four refugee camps, and approximately 200-250 more arrive every month. The majority of them are teenagers. They seek refuge for various reasons: some are escaping the mandatory and possibly indefinite military service within the Eritrean army (all adult males are forced to serve in the army, but sometimes even younger boys are recruited); others flee forced work, forced marriage, or family struggles; in some occasions, they're only passing through the country while making their way to Europe.
As soon as these children cross the heavily-militarized border, they remain stranded outside the country with no possibility of going back: aside from the "shoot to kill" policy maintained by the Eritrean army along the frontier, the risk of being arrested and the lack of opportunities for family reunification prevent them from returning home. Once in Ethiopia, most unaccompanied boys and girls are placed into refugee camps, where social workers monitor their school attendance and performance, and distribute necessities such as clothing and shoes. The children are responsible for preparing their own meals, washing their clothes, and carry out other household tasks.
What type of protection and assistance do you provide for these children?
As part of my duties, I am in charge of conducting Best Interest Determinations (BIDs), a formal process used to determine the best possible care arrangement for children at risk. By children at risk, we mean unaccompanied children (any child below 18 years of age who is not living with relatives or caregivers), separated children (those who are not living with biological parents, but may be under the care of relatives) and, more generally, any minor who may have been subject to abuse, or with special protection or medical needs.
In order to carry out a BID, I conduct interviews with the child and gather information from people who are particularly close to him/her. I make an assessment of the child's living conditions and identify a durable solution – in other words, a more permanent placement and care arrangement.
The process can yield various results for each child depending on his/her individual circumstances. Efforts are made to prioritize the most vulnerable children, whether because they are orphaned, have protection or medical concerns, or have spent many years as an unaccompanied child with no prospects of family reunification.
What types of durable solutions are available for refugee children?
There are three durable solutions which UNHCR promotes for all refugees. The first is voluntary repatriation, or the refugees' intentional return to their home country provided their safety can be ensured. For most of these children, however, repatriation is not a feasible option due to the risks they would face upon returning to Eritrea. The second is local integration, or the permanent settlement in Ethiopia: this is also hardly viable, since national policies make it difficult for refugees to live outside camps and integrate within the community. The third solution is resettlement, or the transfer of refugees from the country of first asylum to another country that has agreed to admit them on a permanent basis.
Once a refugee child is identified for resettlement, he/she is referred to UNHCR's Resettlement Unit, where UNHCR's officers conduct additional interviews. A panel of experts analyzes each case: once the case is accepted, it is then sent to the resettlement country for processing and approval. The resettlement country we work with is the United States, the only country with a specific resettlement program for children. In the past we also worked with Australia, Canada, France, and Norway.
What are the most challenging aspects of your work?
In my work, I face several challenges on a daily basis. One of my main challenges is linked to the logistics of working in a refugee camp: the frequent lack of telephone service, internet, and office space make my job difficult at times. In these cases, we have to be flexible and adapt to the situation. The demography of the camp is also challenging: there are many children, but not many families. The population is very mobile, with several refugees coming and going at all times, often trying to reach Europe. As families and caregivers leave the camp, children can sometimes be abandoned or left behind.
Are there also rewards in your job?
Yes, for sure. Refugee children are processed quickly for resettlement, so I am often able to witness the impact of my work: it is extremely rewarding to see them move out of the camp and to start a new life in a better environment. In December 2013, while I was at the Addis Ababa airport on my way to the United States, I unexpectedly met five children for whom I had conducted BIDs. The children were about to be resettled in the USA through the Unaccompanied Refugee Minor Foster Care program. As we were travelling on the same flight, I had the chance to spend several hours discussing the new life which was awaiting them overseas. The children had many questions, such as "How far will I have to walk to my school?" and "Is Boston close to Fargo?". They spoke of their aspirations in completing their education and having the opportunity to trace their families. Being able to see these children get a chance for a better future gave me a renewed sense of motivation and fulfilment that I will carry with me throughout my work.
Related video
Watch Jason Bell discuss about his daily work with children in the refugee camps of Shire, Ethiopia.
Related photos
Photos of the refugee camps are available in our Flickr album.