Even before the eruption of all-out war in Ukraine, Catholic faithful worldwide had been calling for an easing of tensions and had been praying for peace to prevail, especially as Russia amassed its troops in border areas and launched joint military maneuvers in neighboring Belarus in January of 2022.
Hostilities had been worsening for some time, and the eastern oblasts of Donetsk and Luhansk, collectively known as the Donbas, had been locked in a quagmire of conflict since 2014, when Russia annexed the Crimean Peninsula. At that same time, the easternmost parts of the Donbas declared themselves independent from Ukraine, as Russia-leaning statelets with almost no international recognition. Efforts at diplomacy culminated in several iterations of peace agreements, but none of them, known as the Minsk agreements, was ever fully implemented nor respected.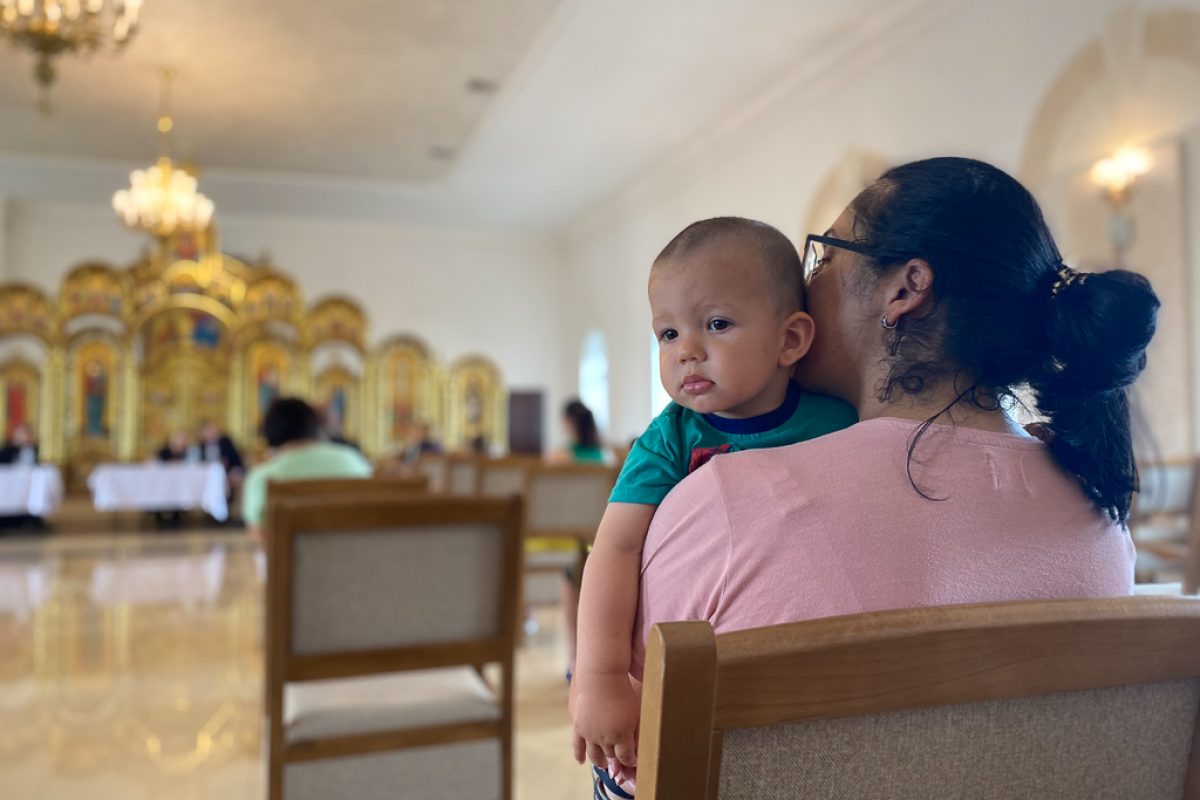 Praying Against the Worst
During the Angelus prayer on 23 January, Pope Francis said, "I am following with concern the increase of tensions that threaten to inflict a new blow to the peace in Ukraine, and call into question the security of the European continent, with wider repercussions."
The Holy Father called for a day of prayer and fasting on 26 January for peace in Ukraine.
On 12 February 2022, the bishops of the Ukrainian Greek Catholic dioceses in the United States issued a plea to their faithful and all people of goodwill, warning, "Deaths could be in the tens of thousands and refugees in the millions. The economic and political shockwaves of the social devastation and material destruction in Ukraine will be worldwide."
In a video message asking Ukrainians to pray, head of the Ukrainian Greek Catholic Church, His Beatitude Major Archbishop Sviatoslav Shevchuk, said, "When new dangers arise and the enemy is on our doorstep, our military checks their combat efficiency, statesmen work to streamline social mechanisms, diplomats work to ensure that the world supports our people and our state. And what do Christians do? Christians pray, fast and repent of their sins."
The Major Archbishop broadcasts video messages nearly every day on the situation in Ukraine, and the Holy Father has continued to speak out on the senseless aggression against Ukraine at nearly every Angelus prayer and every General Audience.
On 21 February 2022, while visiting the headquarters of Aid to the Church in Need in Königstein, Germany, Mieczyslaw Mokrzycki, Archbishop of the Roman Catholic Archdiocese of Lviv in western Ukraine, said, "As long as people are still talking, there is a glimmer of hope. War does not bring any solutions, only destruction, suffering and lack of peace." In a follow-up interview with Catholic News Agency (CNA) the Archbishop added, "We cannot stop begging for prayers time and again and from all the world, as Pope Francis continues to do. Rest assured, our prayers can change the course of this conflict."
On 24 February 2022, Russia launched a full-scale assault on Ukraine, prompting the largest displacement of people trying to escape conflict since the massive migrations seen during and in the aftermath of the Second World War. Although during some periods of calm people returned from where they had sought shelter, mostly in nearby countries such as Poland and Germany, upwards of 15 million people have left Ukraine at some point, seeking safety away from home.
Burial of the remains of 13 unidentified and two identified people who were killed in the Bucha district. ©Mikhail Palinchak/Shutterstock.com
A Nightmare Come True
As of January 2023, almost one year later, there are 7.9 million Ukrainians registered in neighboring countries, and 6.5 million people remaining displaced within Ukraine, according to the UN refugee agency, UNHCR, and the UN migration agency, IOM, respectively. The vast majority of the internally displaced people – mostly women and children – moved to the west to safety.
As  severe winter weather conditions set in, many people who temporarily moved east to see their destroyed homes and towns once they were free of Russian occupiers, are again moving westward.
The UN predicts that hundreds of thousands will continue to move west in the coming months, with no way to keep warm in life-threatening temperatures. The situation is fluid, with 'liberated' cities coming under indiscriminate shelling once Russian troops withdrew. Kyiv has come under attack again, and has then counter-attacked in Russia, bringing great uncertainty amid escalating rather than diminishing tensions.
Poland currently has 1.5 million Ukrainians registered as refugees, while the number of refugees in Germany recently surpassed 1 million. According to data from the United Nations High Commissioner for Refugees (UNHCR), more than 2.8 million refugees are present in Russia, although the circumstances of those refugees and the conditions they live in remain shrouded in doubt. Human rights groups and opposing governments have published and publicly questioned the veracity of Russia's claims that it has been protecting civilians from Ukrainian attacks in the Donbas. Credible reports have emerged of human rights abuses and disappearances of Ukrainians seeming to have any connection or allegiance to the government in Kyiv. There are also reports that many people who are Russian speaking and Russian of descent were transplanted in the east of Ukraine as occupiers and were simply transferred back to safety in Russia proper.
Other countries hosting major numbers of Ukrainian refugees include the Czech Republic, Bulgaria, Slovakia, Moldova, Romania and Latvia. The United States has welcomed over 100,000 refugees, as a major host country outside of Europe.
Local communities are the frontline responders in any humanitarian emergency. Catholic structures and religious institutes, including seminaries, monasteries convents, churches and Catholic schools – and the Catholic priests, religious Brothers and Sisters who manage these – opened their doors wide, taking in as many people as they could possibly support.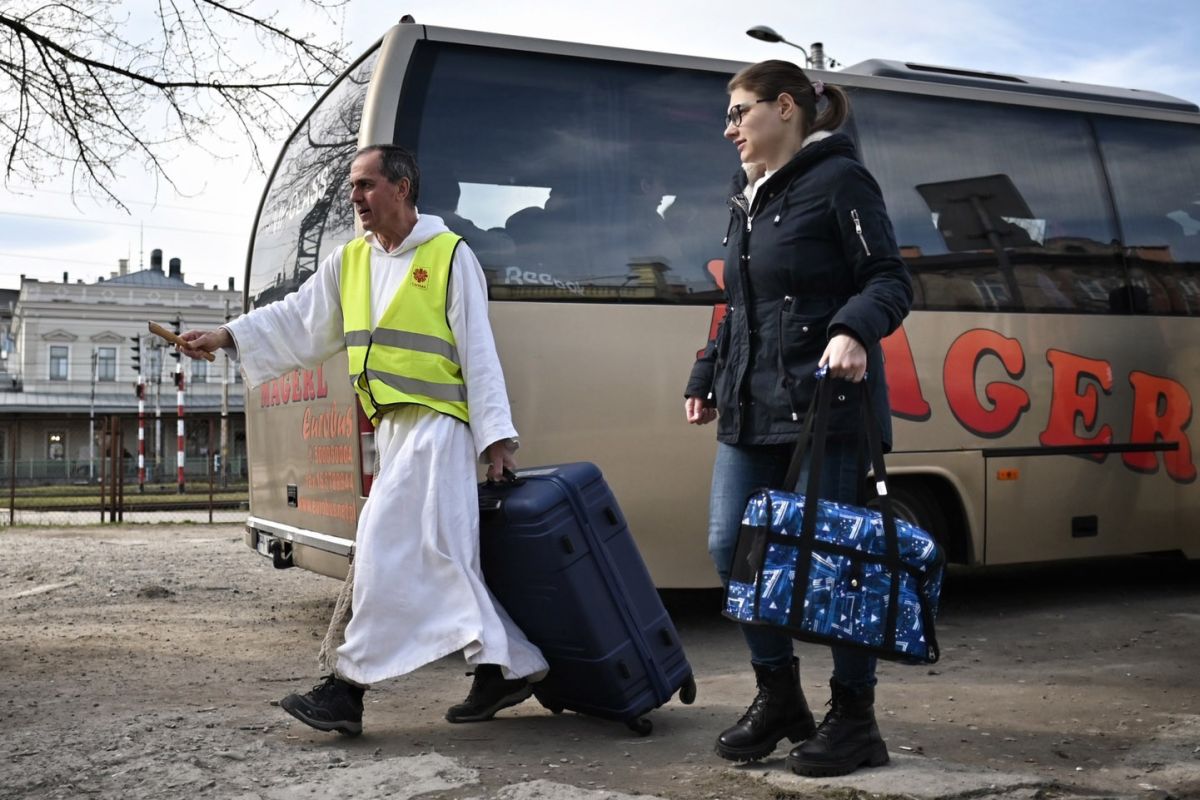 Photo: A member of a Catholic organization helps refugees board busses at the Polish-Ukrainian border. ©Pakking Leung via Wikimedia Commons
The Catholic Response for Ukraine (CR4U) Working Group
In response, and at the encouragement of the Vatican's Dicastery for Promoting Integral Human Development, ICMC came together with other Catholic-inspired organizations and agencies working in Ukraine and surrounding countries to respond to the massive movements of people within Ukraine and beyond its borders. This Catholic Response for Ukraine working group, as it is now called, or CR4U, has since been involved in coordinating the response of various actors on the ground and with global partners.
The CR4U Working Group is comprised of the following members:
The main areas of activity of the working group include: information sharing, advocacy, humanitarian response, communications and support to the clergy and religious who are on the ground and find themselves working as frontline responders, sometimes with little preparation and no respite.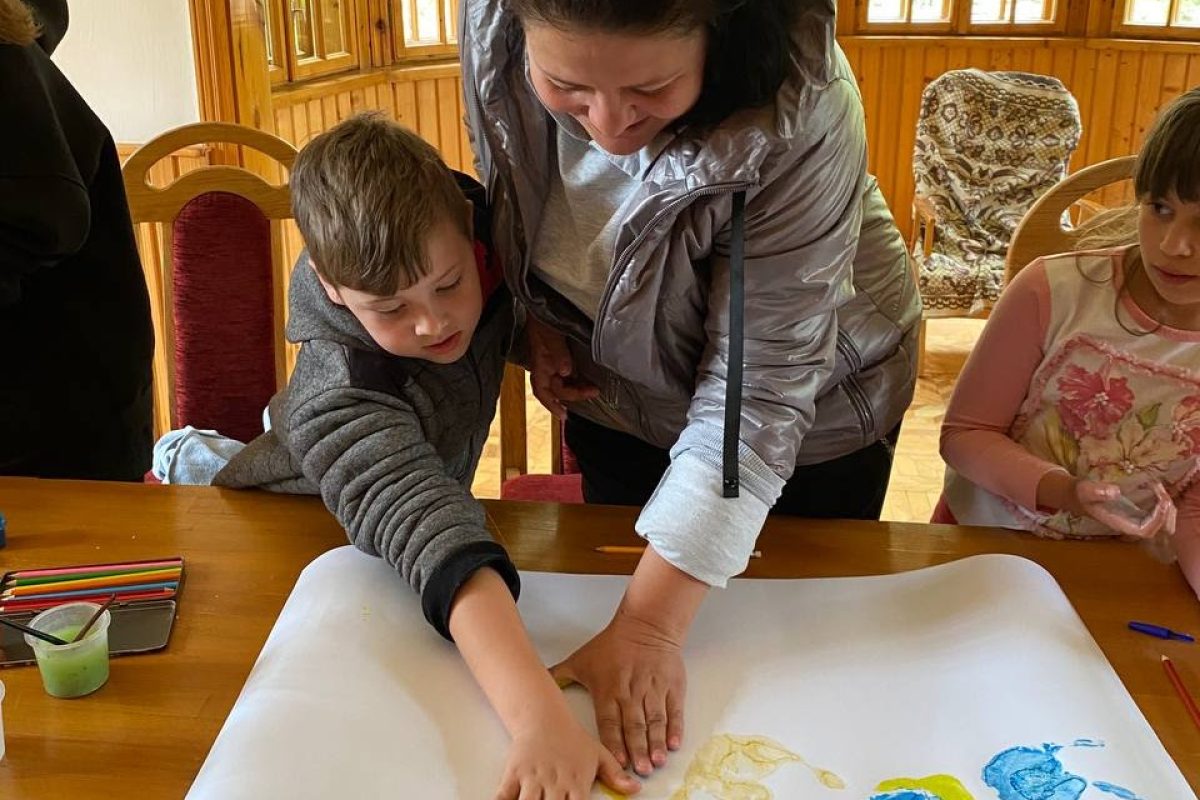 ICMC Responds in Ukraine
Catholic Bishops' Conferences worldwide have echoed the calls of the Holy Father, joining in prayer and fasting to bring a return to peace in Ukraine. In addition, the Secretary General of the International Catholic Migration Commission (ICMC), Msgr. Robert J. Vitillo, traveled to Ukraine in July of 2022 with programming staff to see firsthand the situation of people displaced by the war in Ukraine.
The team also first visited work in Krakow, Poland, and Msgr. Vitillo attended the Synod of Bishops of the Ukrainian Greek Catholic Church in Poland, held for security reasons just over the border with Ukraine, in the town of Przemysl. The aim was to ensure the people of Ukraine and the churches there know the world is thinking of them, is with them in solidarity, and they are not alone. In addition, ICMC sought to identify any gaps in programming in response to the war in Ukraine, from among Catholic Church partners, UN agencies and other humanitarian actors.
ICMC has since identified needs that were not being addressed or sufficiently addressed in Ukraine, and has designed programming with partners to fill those gaps. One of ICMC's key Catholic funding partners in the United States, GHR Foundation, also recently created an emergency fund managed by ICMC, to respond specifically to emergency situations not just in Ukraine, but any humanitarian emergency where a need exists – especially those that are somehow being neglected or falling through the cracks in the humanitarian sector's response.
The projects funded by ICMC in Ukraine include: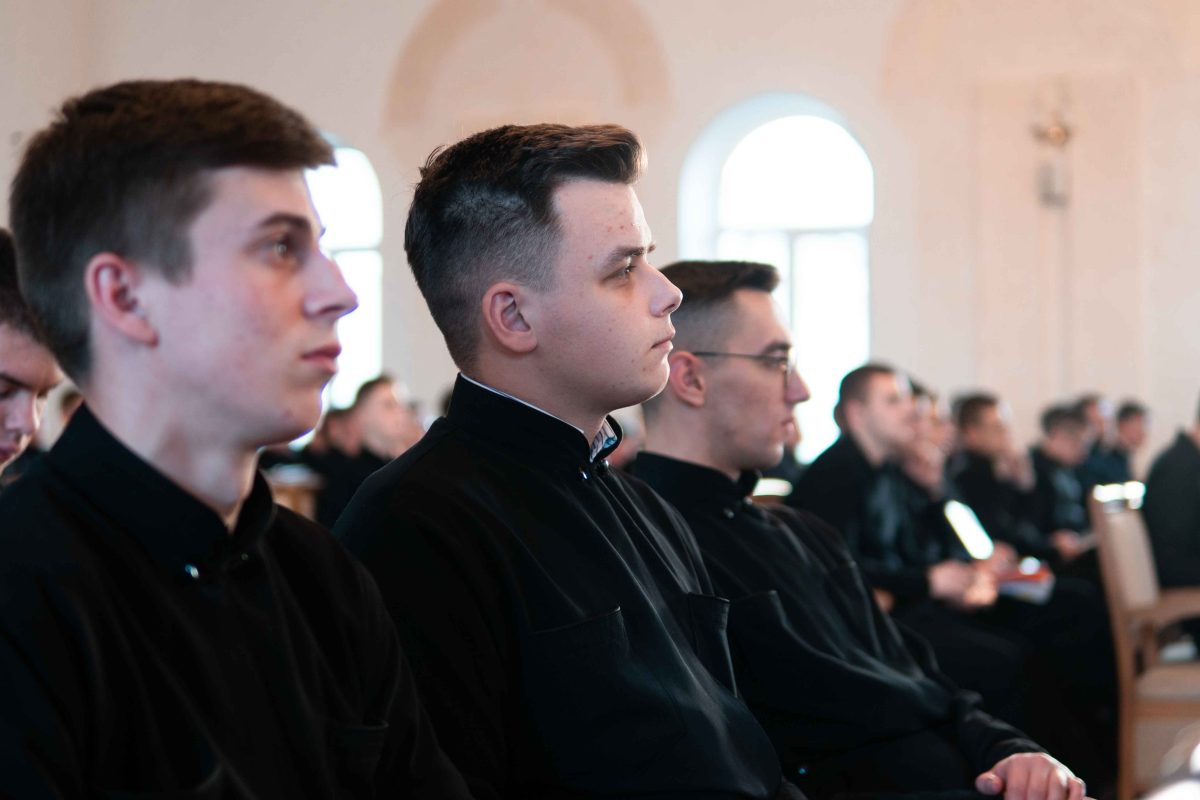 Support to seminarians and clergy,
so that they are better prepared in their pastoral ministry and have strengthened capacities in psychology and psychological support, so that they can better guide people who are coming to them with major trauma. Since the beginning of war, the clergy has seen an increased demand for counseling for faithful with complex trauma issues.
The traumatic experiences range from witnessing killings, experiencing and or witnessing sexual abuse, being forced to kill in self-defense, as well as questions about pregnancy resulting from sexual assault, the morality of killing one's enemies, and the role of God in this situation of widespread suffering and misery. While the clergy is trained to offer spiritual support and catechetical answers to some of these complex moral issues, they are not necessarily trained to properly recognize the symptoms of psychological disorders. Training is also required to recognize the limits of pastoral support and the necessity of further referral to mental health professionals.
ICMC provided $14,000 for support for training workshops for priests and seminarians to help support them in their pastoral work. The funding will support the hiring and paying the salaries of trained psychologists to support the clergy and to hold a series of trainings over a period of one year, until the end of October 2023. Up to another $1500 was provided to translate guidance documents on how clergy could counsel victims of sexual and gender-based violence, especially among the women and children who fled from eastern parts of Ukraine.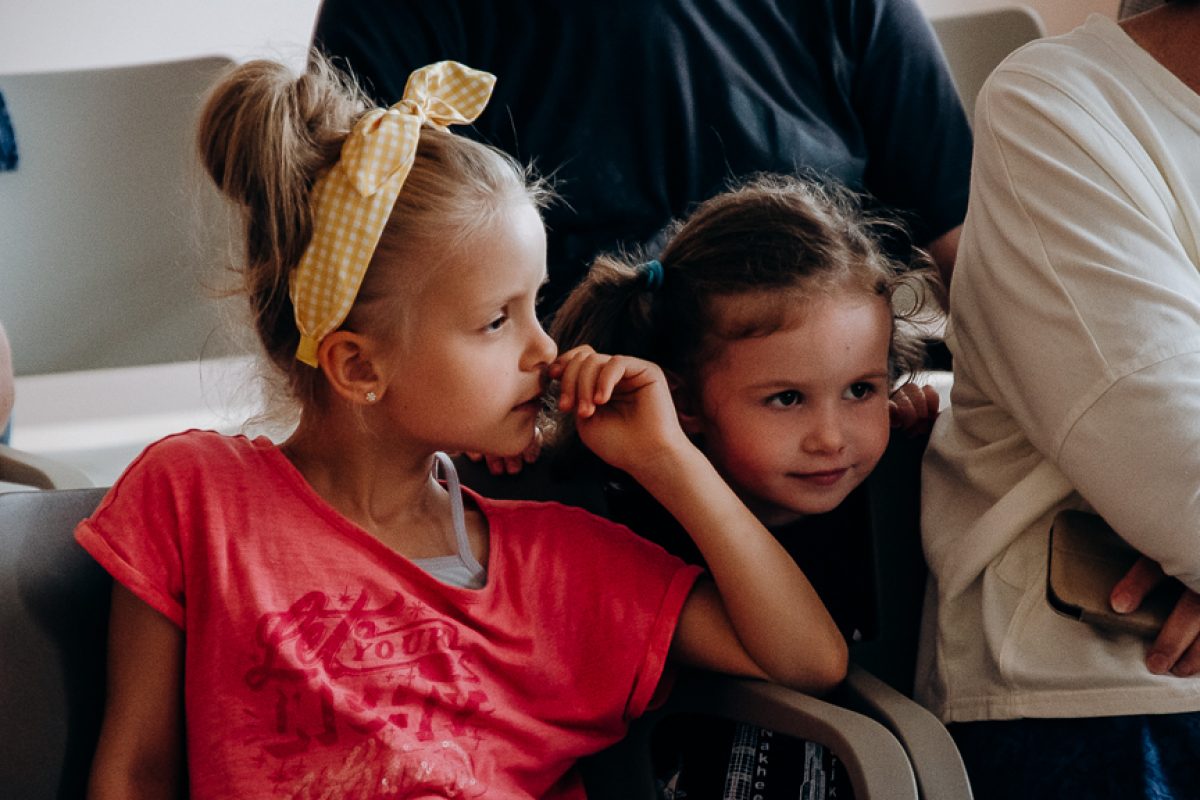 Shelter support in the diocese of Ivano-Frankivsk,
which has various monasteries, seminaries, convents and other religious infrastructure, where thousands of displaced people – mostly women, children and some elderly if they were physically able to flee – have been sheltering since the war erupted.
ICMC, relying on emergency funding from the U.S.-based GHR Foundation, was able to contribute $15,000 toward the purchase of a new water heater and other supplies and to upgrade the heating, insulation, and fire alarm systems to provide warm shelter to about 100 people who fled their homes throughout the winter.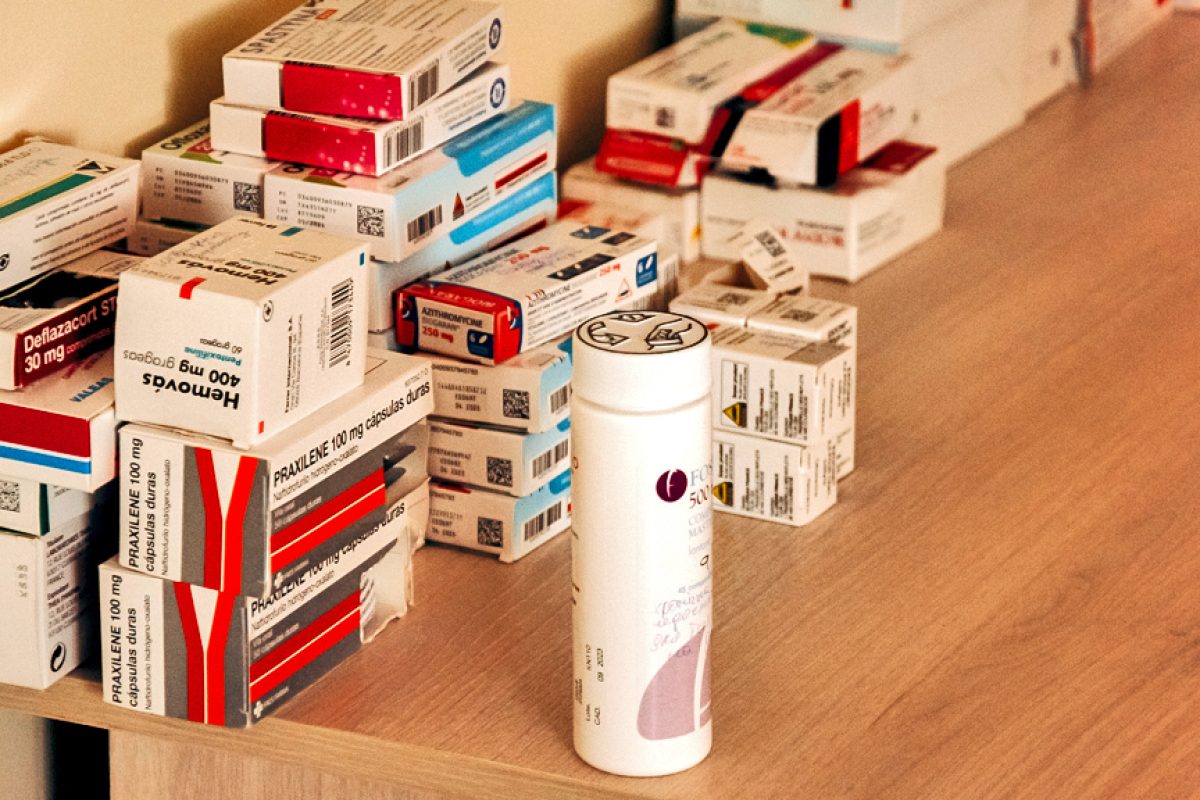 Emergency cash for food and medicines,
to fill gaps in supplies being received. Again with support of GHR Foundation, ICMC was able to is support local purchases of specific food items and medical supplies, which were not normally being supplied via humanitarian shipments into Ukraine.
This funding, worth $8000, will help the local partner in Ukraine, the Knights of Columbus, to secure those items on the local market, for people with specific dietary and medical needs that were being overlooked, in the diocese of Ivano-Frankivsk.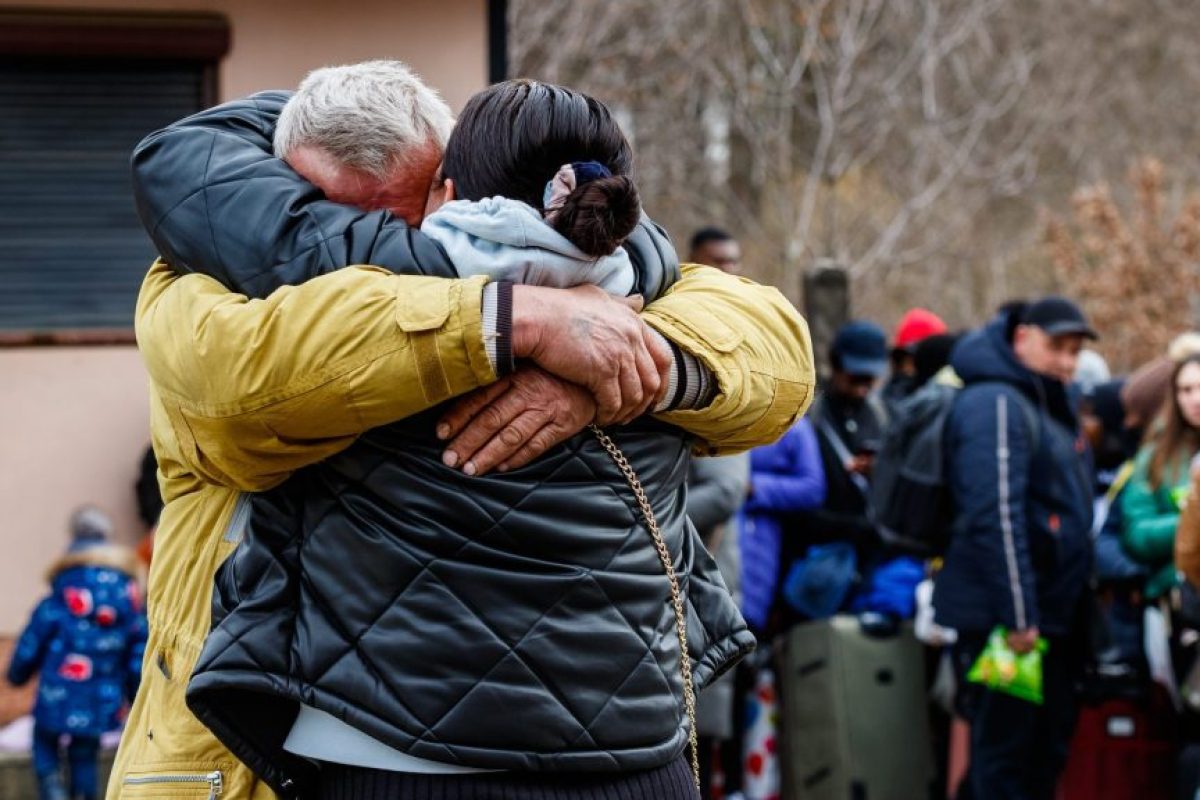 A man and woman saying goodbye on the Ukrainian border with Slovakia, February 2022, ©Yanosh Nemesh/Shutterstock.com
Mental health and psychosocial support,
in the town of Chortkiv, in Ternopil oblast, the local church will be able to continue funding the salaries of six psychologists for six months, to prevent a discontinuation of the service. The funding will ensure psychological counseling services for some 500 displaced people sheltering there, as well as for the vulnerable local children, many with cognitive disabilities, who were already receiving care at the "House of Mercy" rehabilitation center prior to the war. The funding amounts to $12,600 to ensure services continue for a period of three months.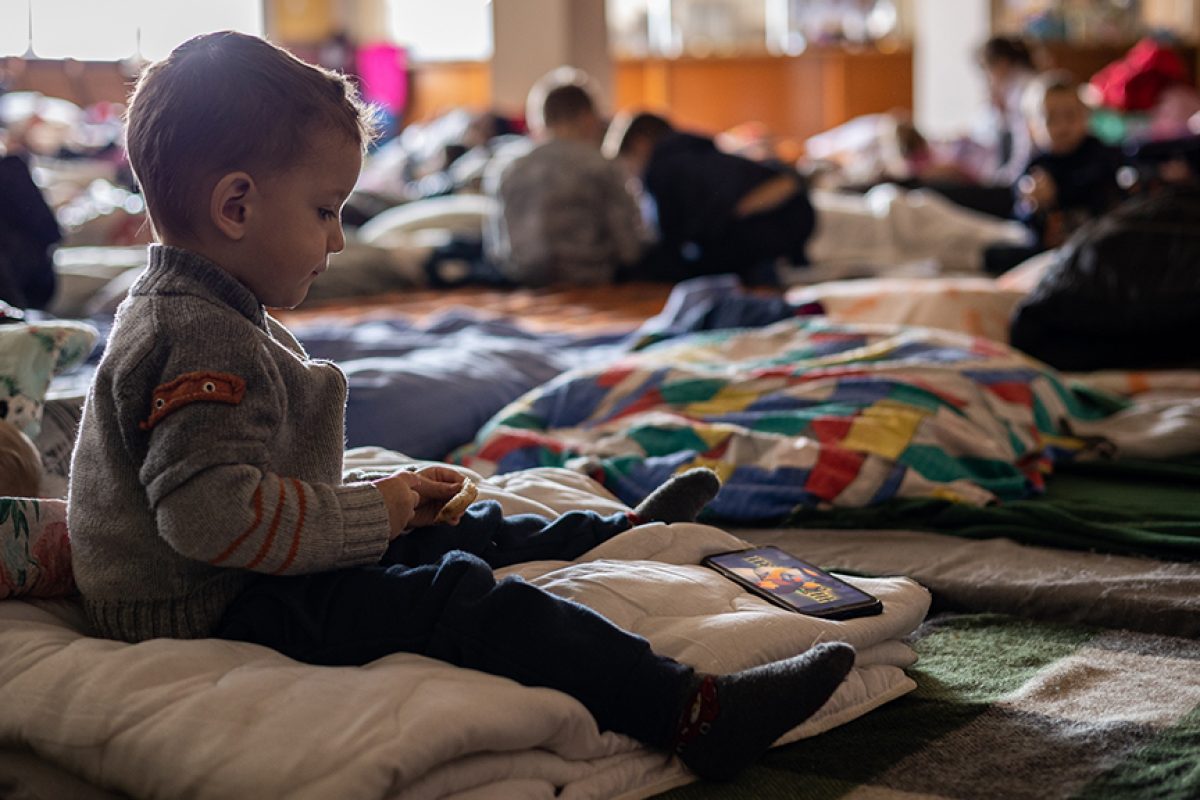 Mother and Child Room at Lviv Railway Station, ©Sodel Vladyslav/Shutterstock.com
Mental health and psychosocial support for children,
in the town of Ternopil, the local parish has been supplying food, medicines and material needs, but it became apparent quickly that the children needed more. The 'Invisible Wounds of War' project will support paying salaries for psychologists and social workers, and the parish sourced Hibuki stuffed dogs to help children develop coping mechanisms when they feel anxious, scared or sad.
The children soothe the dogs when they themselves feel stressful emotions, which soothes them in turn.
The $5,500 in funding will also cover educational materials and recreational trips for children, and provide awareness raising to parents as well for three months.
SUPPORT UKRAINIANS DISPLACED BY WAR
Some 13 million people remain uprooted from their homes. They still need your help to survive.