NGOs Call for International Action on Internal Displacement
ICMC joins over 25 other international non-governmental organizations calling for recommendations of the UN High-Level Panel on Internal Displacement to be made a reality. The coalition urges the UN Secretary-General to garner political support for a global response to internal displacement and ensure an effective response strategy throughout the UN system.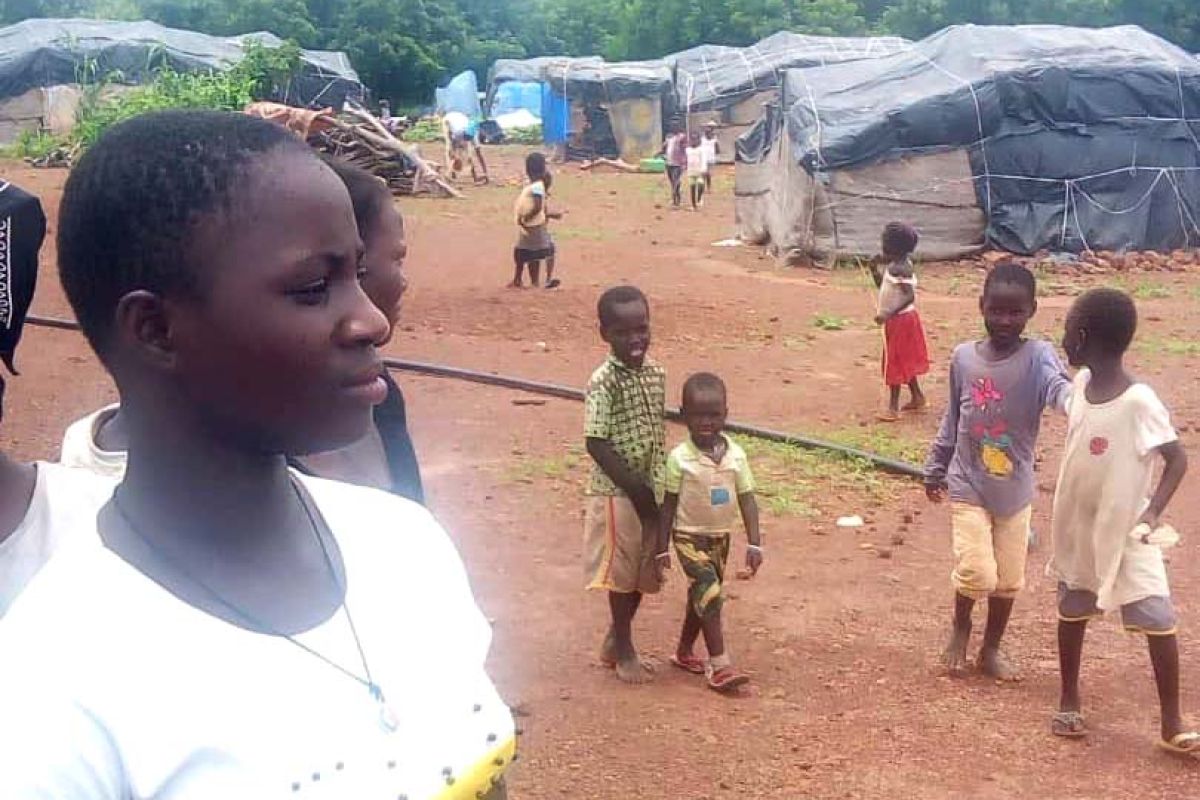 At the end of 2020, approximately 82.5 million people worldwide were living in situations of forced displacement. Around two-thirds of them are internally displaced, meaning they have been forced to leave their homes due to violence, conflict, or natural disaster, but have not crossed an internationally recognized border when they fled to find safety.  
The global number of internally displaced people (IDPs) has more than doubled in the past 20 years. It is currently the highest ever recorded. While some regions are more affected than others, internal displacement is a global problem. Women and girls make up over half of the world's IDPs, and more than 30 million are children and youth. A sizeable portion of IDPs have additional vulnerabilities, including the 2.5 million living with disabilities and the estimated 2.6 million elderly. In addition, many IDPs live in situations of protracted displacement, meaning that at least 25,000 people have been displaced from their homes for over five years. These people often live near or are trapped in conflict zones, highly vulnerable to ongoing human rights abuses, exploitation, and food insecurity.
Unlike refugees, whose rights are defined by the 1951 Refugee Convention, there is no dedicated international legal framework setting out the rights of internally displaced persons. Moreover, no UN agency or organization is designated as the global leader to protect and assist them. Each state government is responsible for the assistance and protection of IDPs on its territory. To support a collaborative international approach to responding to IDPs, the 1998 Guiding Principles on Internal Displacement sets out their human rights. IDPs are "entitled to enjoy, without discrimination, the same rights and freedoms under international and domestic law as do other persons in their country." Most of these rights are enshrined in international human rights treaties or national legislations. However, many governments are unable or unwilling to guarantee that displaced people can access their rights.  
In early 2019, 57 UN Member States expressed concern that "international attention to internal displacement has been insufficient in comparison with the rising needs" and called on both State and non-State actors to "improve strategies for responding to, and reducing internal displacement." In October 2019, the UN Secretary-General responded by establishing the High-Level Panel on Internal Displacement, consisting of 8 members. The High-Level Panel is responsible for:
raising international attention to the issue of internal displacement and its impact;
preparing a report to the UN Secretary-General with concrete and practical recommendations to Member States, the United Nations system, and other relevant stakeholders on how to better respond to internal displacement, particularly in cases of protracted displacement;
achieving government-led durable solutions to internal displacement.
The High-Level Panel's report "Shining a Light on Internal Displacement: A Vision for the Future" was released in September 2021. The report's conclusions highlight the need for a 'whole of government' approach to internal displacement, in which IDPs are recognized as citizens of a country and their assistance and wellbeing a responsibility of all parts of government. The report also calls for better mobilization of private sector resources, better use of data, more concerted action to address the causes of displacement, and better quality protection and assistance for IDPs.   
In October 2021, 27 non-governmental organizations (NGOs), including the International Catholic Migration Commission (ICMC), wrote to the UN Secretary-General António Guterres, urging him to establish the tools and structures necessary to take forward the report's recommendations. The letter highlights how "a sustained focus on IDPs consistently falls through the institutional cracks between the humanitarian and development systems, with insufficient political attention to ensure accountability for protecting and assisting them at the national, regional and international levels." It asks the UN Secretary-General to take the lead on mobilizing political support for an adequate global response to internal displacement, to ensure an effective response strategy is present throughout the UN system, and to implement an independent review system for humanitarian responses to internal displacement.
The letter's 27 signatory organizations have a long experience of providing direct assistance to IDPs in many countries throughout the world, and of advocating for the rights of displaced people and their inclusion in relevant decision-making processes.
For example, in Burkina Faso, ICMC and the Episcopal Commission for the Pastoral Care of Migrants and Refugees (CEPMR) have established a joint program to help protect children displaced by rapidly escalating violence by armed groups in the Sahel region. "Those who flee come from impoverished areas," explains Father Rodrigue Fidèle Sanon, project coordinator and Secretary-General of the Episcopal Commission for the Pastoral Care of Migrants and Refugees of Burkina Faso. "Most of them are subsistence farmers and herders. Their houses have been burnt to the ground and their cattle have been stolen: they fled empty-handed."
Launched in September 2020 and based in the northern diocese of Ouahigouya, the ICMC-CEPMR project provides displaced children with education, healthcare, psychosocial care and documentation assistance. Eighty preschool-aged boys and girls access the project's Child Friendly Space to informal educational and recreational activities until they can integrate into the formal school system. The project also enables 30 displaced children to attend local schools via a scholarship program and provides psychosocial assistance to the children's family members.
ICMC stands together with the letter's signatories to "work toward the implementation of the recommendations at every level, including with IDPs themselves," as part of the "collective responsibility to generate real change" shared by all actors and stakeholders around the world.
****
The ICMC/CEPMR joint project for internally displaced children in Burkina Faso is supported by the Raskob Foundation, which supports Catholic Church-based programs in the U.S. and across the world.