Faith-Based Communities Urge for a Stop to Violence in Myanmar and Protection for Displaced People
The International Catholic Migration Commission has joined an interfaith appeal to the military in Myanmar to stop using violence and to work for a just peace rooted in democratic norms.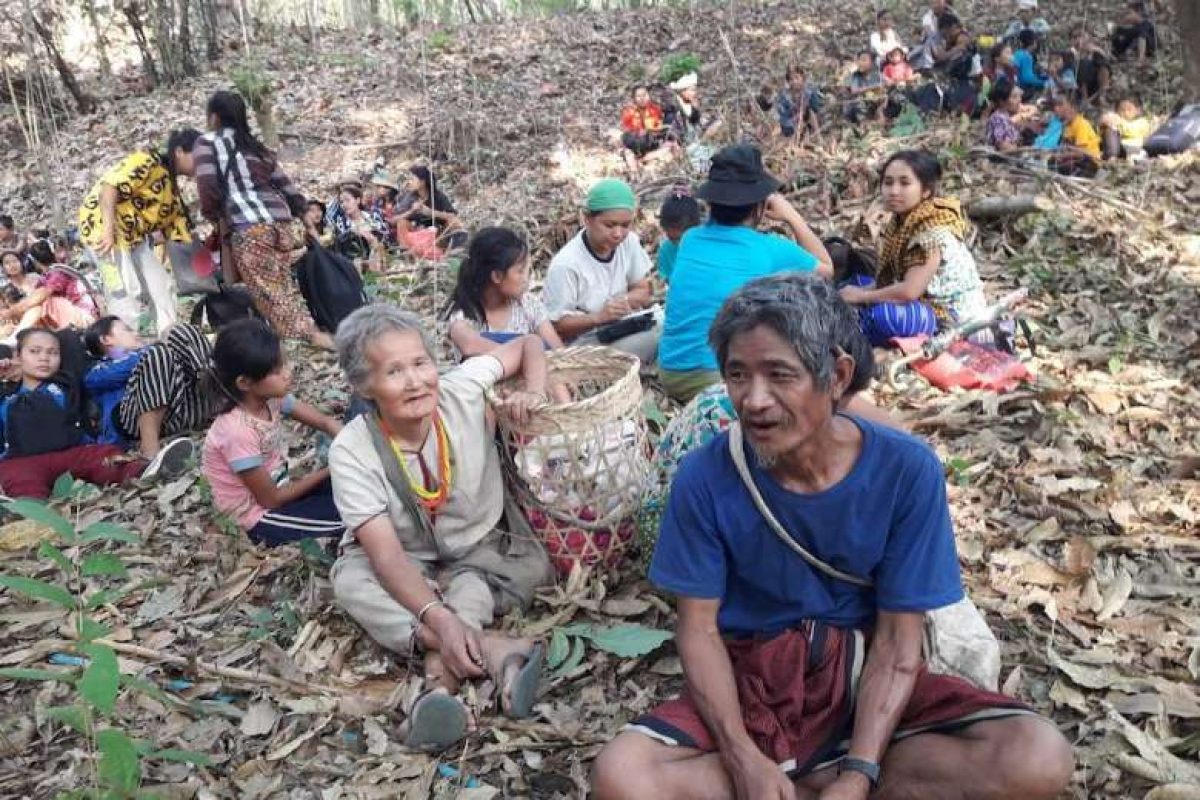 In a 3 June joint statement, over 25 faith-based humanitarian actors worldwide vowed not to remain silent in the face of violence in Myanmar. They expressed deep concern that the violence has caused increased suffering and is triggering large-scale displacement.
"Since the events of February 01, 2021, we have viewed with deepening concern the mounting humanitarian needs and spiraling disregard for human rights that impact most heavily our most vulnerable sisters and brothers," says the statement, an initiative of the Jesuit Refugee Service.
The faith-based groups anchored their appeal in the unequivocal call for peace of Cardinal Charles Maung Bo, Archbishop of Yangon and President of the Catholic Bishops' Conference of Myanmar: "This needs to stop. Peace is possible; peace is the only way. We make this urgent appeal as a group of faith leaders—not as politicians. We are praying for peace in this great land of Myanmar and hoping all of us can live as brothers and sisters."
The statement also speaks out against the violence with which the country's military has sought to repress mass opposition to its seizure of power in early February following democratic elections it claims were fraudulent. According to the Assistance Association for Political Prisoners, security forces have killed more than 800 people, including dozens of children, and have caused innumerable injuries. The use of civilians as human shields has been reported, as have increased incidents of sexual violence. More than 4,000 people have been detained in the brutal crackdown, including journalists and deposed members of parliament.
The crackdown has included the shelling of places of worship where members of the local population, mainly elderly people, women, and children, have sought protection from the fighting. A recent attack on a Roman Catholic church in Kayanthayar in Kayah State in eastern Myanmar killed four people, wounded eight, and drove more than 20,000 to flee into the surrounding jungle for protection. In their statement, the faith groups echoed Cardinal Archbishop Bo's denunciation of such targeting of religious sites, which are protected by international conventions.
Tens of Thousands Displaced
UN agencies have pointed to a sharp increase in displacement in different areas of Myanmar in recent weeks as people seek to escape the increasing human rights violations by security forces and the attacks on ethnic militias which have produced the highest levels of uprooting in years. Over 46,000 people were internally displaced in the southeastern part of the country in April and May. Some 10,000 people were displaced by security forces' attacks since mid-May in the town of Mindat in Chin State, western Myanmar alone. Given the volatile situation, thousands more are on the move in search of safety outside the country.
The forced uprooting is exacerbating an already precarious humanitarian situation in the wake of the COVID-19 pandemic, leaving many people in urgent need of basic essentials such as food, water, shelter, and healthcare.
The interfaith joint statement also notes that some of those displaced are being denied international protection in neighboring countries. UN agencies have reported that significant numbers of refugees are being compelled to return to Myanmar in defiance of the internationally binding principle of non-refoulement, which prohibits the forced return of persons fleeing persecution in their home countries.
"ICMC stands with the children, women, and men of Myanmar as they seek freedom from violence and strive to live in safety and dignity," said ICMC Secretary General Msgr. Robert J. Vitillo. "Such violence ignores universally-recognized human rights as well as God-given human dignity." He urged the perpetrators "to seek lasting peace in line with the aspirations of the country's people, and ask neighboring countries to welcome displaced people seeking refuge within their borders."
Catholic-Inspired Action
Cardinal Archbishop Bo has been a constant advocate for peaceful resolution of the crisis in Myanmar, issuing a call shortly after the coup for the military to respect democratic processes and treat the people of Myanmar with dignity. In his message on 3 February, he also urged the international community to support efforts at dialogue, saying that "engaging actors in reconciliation is the only path."
The Catholic Bishops' Conference of Myanmar, a national member organization of the International Catholic Migration Commission, has been serving migrants through its social arm, Karuna Mission Social Solidarity, which provides health care to vulnerable populations in rural areas. Many migrants are survivors of human trafficking who are living with HIV. The Church offers treatment and care for them and their children as well as livelihood training.
The Catholic Bishops' Conference of Thailand, an ICMC national member, has assisted Karen refugees who fled attacks by the Myanmar military in the state of Kayin in late March. The Federation of Religious Superiors in Thailand, together with Diocese of Chiang Mai and Caritas Thailand, have provided them with food, water, medicine and other essentials.
For over a decade, ICMC Malaysia has been supporting Rohinyga refugees from Myanmar with holistic programs to respond to and prevent sexual and gender-based violence, by protecting those at risk and accompanying survivors as they rebuild their lives and by raising awareness about the negative impact of sexual and gender-based violence in Rohingya refugee communities.