ICMC Pledges to Support Vulnerable Refugees and Host Communities at First Global Refugee Forum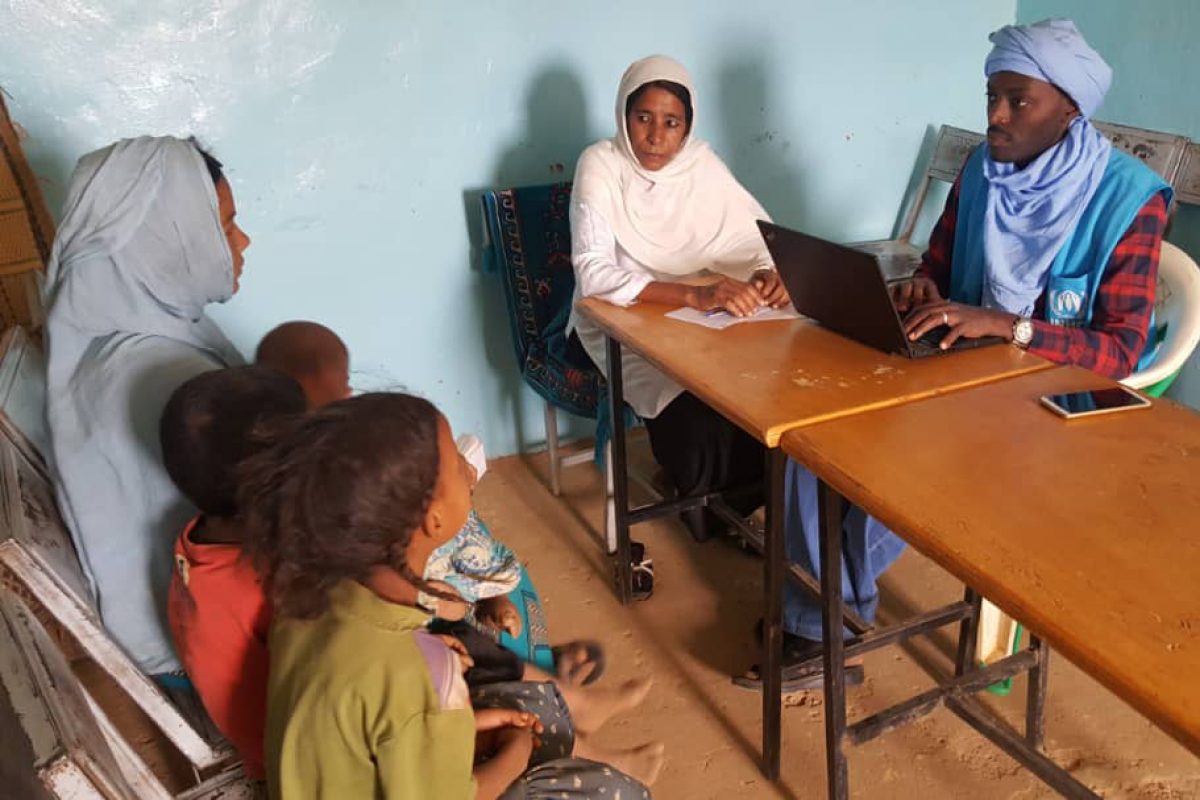 Because of their geographical proximity with conflict zones, low- and middle-income countries carry most of the burden of caring for the world's 26 million refugees. A year ago, all but two countries adopted the Global Compact for Refugees, vowing to improve international solidarity and responsibility-sharing. Now, at the first Global Refugee Forum, ICMC joins states, civil society organizations, private sector actors and other stakeholders to pledge concrete actions that support better responsibility-sharing and can improve the lives for refugees and host communities.
The number of people forcibly on the move is 70.8 million – the highest number since World War II. Nearly 26 million of them are refugees. That is, people who have had to flee their countries due to well-founded fears of persecution or violence for reasons of race, religion, nationality, political opinion or membership of a particular social group.
Children make up half of those who flee, and tens of thousands of children are traveling by themselves.
About two-thirds of today's refugees come from Syria, Afghanistan, South Sudan, Myanmar, and Somalia. In all of those situations, refugees have been in exile for five years or more.
Declining international solidarity and unequal responsibility-sharing
Of the top ten hosting countries, three are in Africa (Ethiopia, Sudan and Uganda), four in the Middle East (Iran, Jordan, Lebanon and Turkey) and two in Asia (Bangladesh and Pakistan). Most of these countries are facing their own economic and domestic challenges. Yet because of their geographical proximity to the crises, they are put into the unsustainable position of having to fund and provide major humanitarian responses.
What Jordan and Uganda are doing in comparison to some European Union member states, for example, illustrates the inequality of responsibility-sharing. Bordering Iraq and Syria, Jordan has, for several years, welcomed millions of refugees in quick succession, first from the Iraqi conflict and then from Syria, while also hosting a large Palestinian refugee population. Uganda hosts over 1.3 million refugees, mostly from South Sudan and the Democratic Republic of Congo, as well as smaller numbers of Burundians, Eritreans, Ethiopians, and Somalis.
In contrast, when the EU was confronted with the arrival of 92,000 refugees in 2019, its 28 member states couldn't agree on how to distribute them across the bloc, and less than ten countries were willing to participate in receiving them.
The low numbers of refugees being resettled by other states combined with the fact that only a few refugees benefit from resettlement are additional troubling signs of declining international solidarity and responsibility-sharing. For 2019, the UN Refugee Agency (UNHCR) determined that 1.4 million refugees needed resettlement. Yet as of October 2019, only 54,000 have departed to third countries such as Canada, France, Germany, and the United States.
An International Response: the Global Compact on Refugees
To address these challenges, the international community came together in 2017 and 2018 and agreed on a Global Compact on Refugees.
The Compact is based on the principles of the 1951 Convention Relating to the Status of Refugees and its accompanying 1967 protocol, which set the standard for refugee protection. Building on those instruments, the Compact aims to stimulate political commitment for better international solidarity and equitable responsibility-sharing in three main ways.
First, by laying out arrangements for host countries to receive sustained, predictable support. Second, by outlining possibilities for refugees to receive adequate protection so that they can rebuild their lives and contribute to their host communities. And third, by calling on states to address the drivers and root causes of forced displacement and planning for solutions from the outset of refugee situations.
The international community included not only states but also a wide variety of stakeholders such as civil society organizations, including faith-based organizations, academics, mayors, the private sector, and refugee representatives. On December 17, 2018, an overwhelming majority of governments voted in favor of adopting the Global Compact on Refugees at the UN General Assembly in New York.
Kick-starting commitments in support of refugees and host communities
Maintaining momentum and measuring progress is critical to the Compact's success, which is why it prescribes a timeline of periodic, high-level follow-up meetings. The Global Refugee Forum will take place every four years, starting in 2019, and the high-level officials' meetings will occur every two years in between the Forum meetings.
On 17-18 December 2019 in Geneva, Switzerland, the first-ever Global Refugee Forum will bring the international community together. States, civil society organizations, mayors, private sector representatives, refugees themselves and other stakeholders will showcase and pledge concrete demonstrations of responsibility-sharing and international solidarity.
Pledges can take the form of financial, technical, or operational contributions which a stakeholder promises to make for a determined time period. This year, pledges will align with the six high-priority themes: resettlement and solutions; jobs and livelihoods; education; energy and infrastructure; protection capacity; and burden- and responsibility-sharing.
ICMC's Pledge: A contribution to the Compact's Three-Year Strategy
An important feature of the Compact is the Three-Year Strategy for Resettlement and Complementary Pathways, which prescribes a timeline and targets for offering durable protection solutions to refugees. Complementary pathways are additional, regular and safe ways for refugees to be admitted, receive international protection and rebuild their lives until a durable solution is found for them. Examples of such pathways are family reunification visas, educational visas or work visas.
Given its expertise, ICMC has pledged to support the implementation of the Global Compact on Refugees. Its pledge specifically addresses the Three-Year Strategy for Resettlement and Complementary Pathways via the ICMC-UNHCR Deployment Scheme.
ICMC draws on a diverse, highly qualified pool of protection experts to deliver a mobile, rapid and focused response, providing support in resettlement and complementary pathways, child protection, refugee status determination, anti-fraud, sexual and gender-based violence and more.
Through the ICMC-UNHCR Deployment Scheme roster of more than 500 experts, ICMC stands ready to increase its response capacity to support UNHCR in reaching its resettlement and complementary pathways targets for the Three-Year Strategy. In 2019, the Deployment Scheme provided 115 deployments to UNHCR offices in 31 countries, mainly in Africa and the Middle East.
During 2020, ICMC pledges to enhance UNHCR's field capacity by providing the following services:
Deploying resettlement and complementary pathways experts to field operations to identify and refer refugees for resettlement. Referrals are based on vulnerability factors, and include at-risk women, children and adolescents, and survivors of violence or torture. Resettlement experts will further develop and enhance comprehensive solutions for refugees, including family reunification, labor mobility schemes, educational visas, and humanitarian admission programs;
Deploying child protection experts to field operations to undertake protection activities, including identifying children at risk, conducting Best Interest Assessments and Best Interest Determinations, providing training and capacity building, and facilitating family reunification;
Deploying sexual and gender-based violence protection experts to field operations to identify refugees at increased risk of sexual and gender-based violence, provide training to all stakeholders, and develop systems and strategies to enhance the protection of this vulnerable group.
Though the adoption of the Compact is seen by many as a noteworthy achievement given the current challenging political climate, it is not legally binding, which means having affirmed it, governments may implement it at will and according to capacity. Moreover, its indicator and tracking mechanisms are voluntary and somewhat vague, which begs the question regarding their effectiveness in monitoring implementation.
Pledges by civil society, including ICMC and other stakeholders, are therefore all the more important if refugees are to receive life-saving and host countries and communities are to be assisted in welcoming them.