Global Compact on Refugees: Towards a "New Regime"?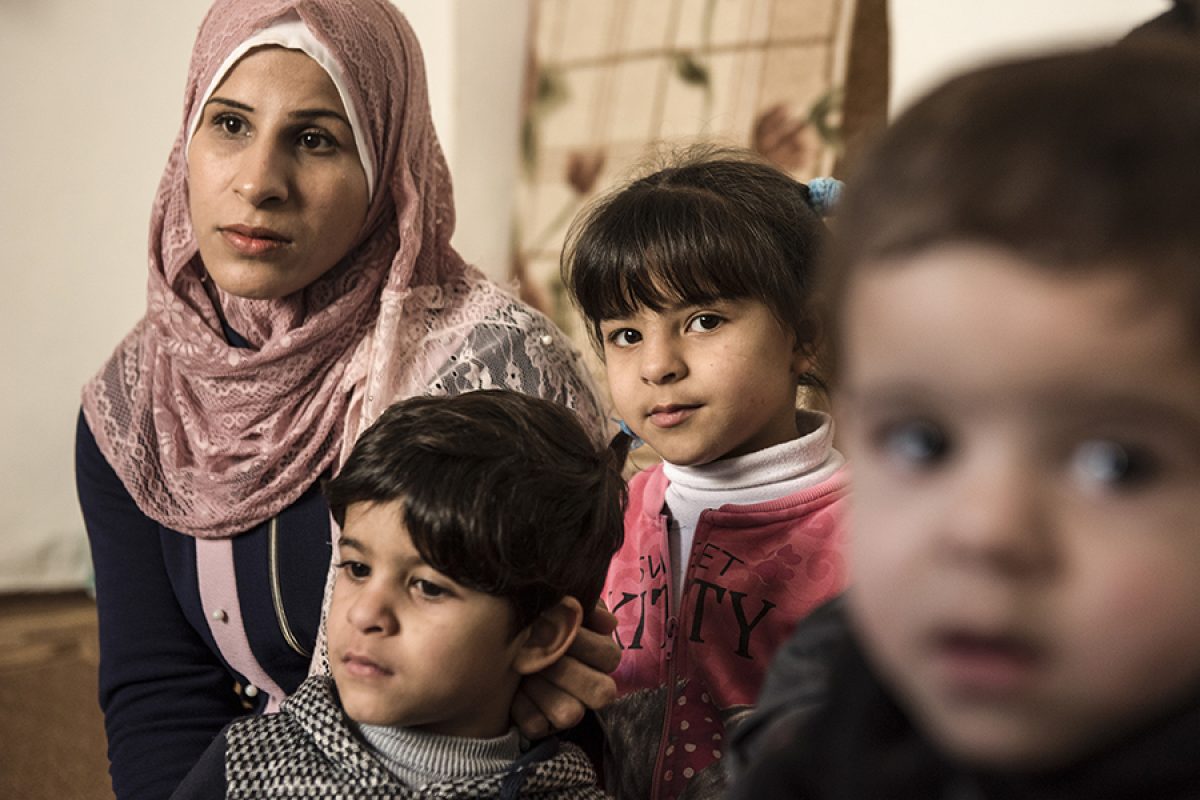 Based on Pope Francis' repeated calls "to welcome, protect, promote and integrate people on the move in all parts of the world," ICMC Secretary General Msgr. Robert J. Vitillo has suggested several means to advance towards this goal.
Speaking in Berlin on 26 June at a high-level event of the German Bishops' Conference's Commission for Migration, Msgr. Vitillo commended the Catholic Church in Germany for its plea for "dignified treatment of refugees, especially with regard to the search and rescue of migrants in the Central Mediterranean, and its wide range of actions… in solidarity with migrants and refugees."
These actions are all the more urgent as the world faces the challenge of nearly 71 million forcibly displaced people. Among them, almost 30 million are refugees and asylum-seekers — children, women and men forced to flee their home country because of credible threats of persecution. Their plight is "both a tragic and profoundly human story," Msgr. Vitillo said.
The Global Compact on Refugees (GCR) adopted in December 2018 aims at easing pressures on host countries, enhancing refugee self-reliance, expanding access to third-country solutions and helping ensure that refugees can return to their countries of origin in safety and dignity.
The ICMC Secretary General highlighted "the GCR's identification of resettlement and complementary admission pathways as key solutions for addressing global protection needs and providing concrete expressions of solidarity with countries hosting refugees." Such pathways, currently promoted by organizations such as the SHARE network led by ICMC Europe, are important because "an unduly heavy burden continues to be placed on certain countries hosting large numbers of refugees," he said.
However, nowadays, governments' commitment to refugee resettlement has been "decreasing not only in Europe but in many other countries as well." In such circumstances, Msgr. Vitillo said, the International Catholic Migration Commission "appeals to countries like Germany and France that have traditionally led the way in this field of action and those, like Croatia, that are newly arriving on the resettlement scene to redouble their commitment and make multi-year pledges for resettlement."
Held at the Catholic Academy in Berlin, the high-level event of the Commission for Migration of the German Bishops' Conference focused on the implementation of the Global Compacts for Migration and Refugees. Participants discussed the legal and political implications, the significance of these new international instruments for the global governance of human mobility and the role of the Church and civil society organizations.
Aimed at providing "a basis for predictable and equitable burden-sharing among all UN Member States," and having established a Global Refugee Forum to regularly review collective progress in this regard, the GCR could herald a "new regime" for the response to refugee flows across the world, suggested Msgr. Vitillo.
Yet, from a Catholic viewpoint, it would be desirable to have "more targeted and specific plans for, inter alia, stronger support for the expansion of the concept of family to allow grandparents and others to benefit from family reunification schemes, promotion of alternatives to detention of refugee children and the right to work for refugees and asylum-seekers," Msgr. Vitillo said.
Catholic-inspired organizations "will continue promoting these and other measures as States formulate plans to implement the GCR on national and local levels," he added.
For the "new regime" of refugee response envisioned in the GCR to become a reality, Msgr. Vitillo concluded by quoting Pope Francis, "it is essential to promote open and sincere dialogue with government leaders, a dialogue that takes into account people's actual experiences, sufferings and aspirations, in order to remind everyone once more of his or her responsibilities."