A Young Syrian Refugee Dreams of Becoming an Actor and Being Reunited With His First Love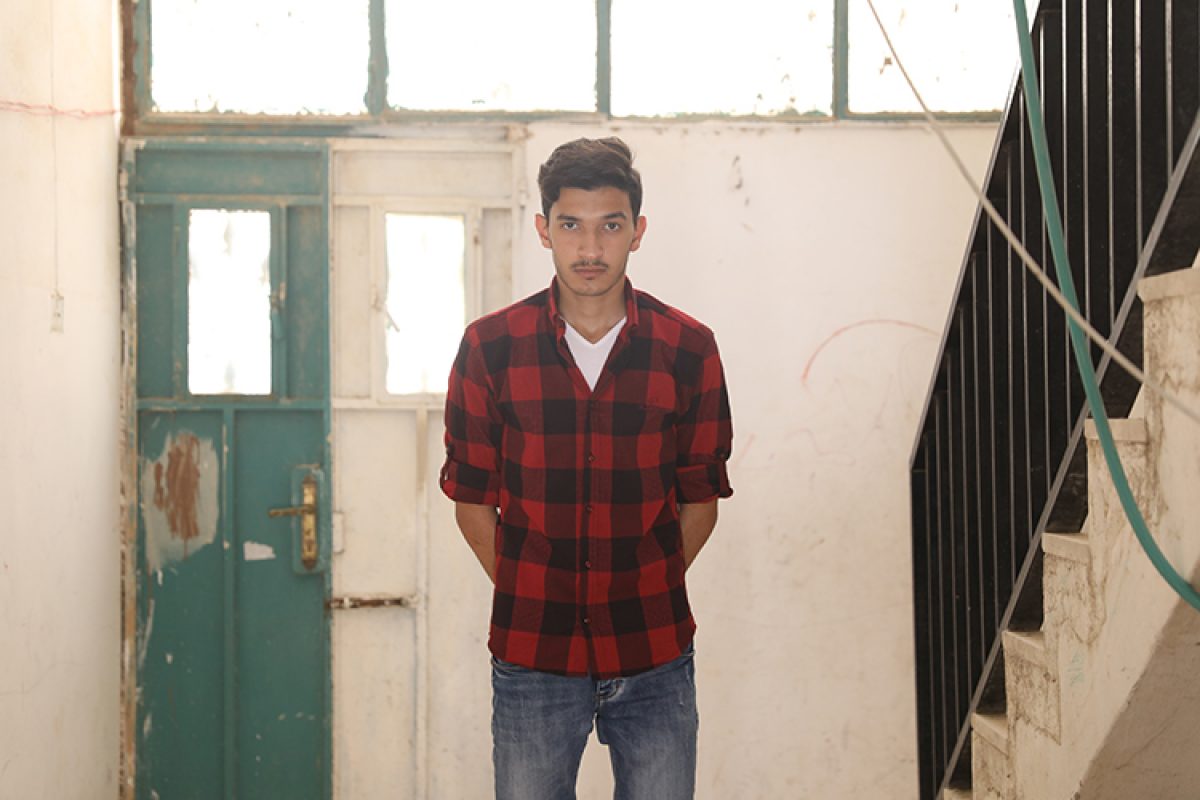 Standing in line to take a final bow with a group of friends, Laith* clearly has no difficulty performing in front of an audience. Largely improvising, the 16-year-old Syrian refugee confidently delivers the final monologue in the closing scene of a play about mental health. Now out of character, applause fills the community center. The lively group of actors begin to make over-dramatic acting gestures in front of their friends and family, bringing some comic relief to the room.
Later, Laith gently ushers one of his three younger siblings up a staircase which leads to their home. She has been promised ice cream, which he later says reminds him of his favorite place, Dablan. He remembers how his father used to take him after work to buy the "best ice cream" in Syria.
Laith and his family, including his siblings, moved to their small but well-kept house in Mafraq, Jordan, after leaving their home in Homs, Syria, four years ago. A true thespian in the making, Laith's description of his previous life is almost poetic. "It was heaven really, as much as I can say. There are no words to describe it, from everything – the people, the place, the weather… We treated each other like one big family. That's how people are in Homs."
Laith speaks earnestly of his time in Jordan, but laments the lack of green fields and a place to play. "People from outside used to visit [Homs] for its beauty. It had this beautiful soccer field… I especially miss this because here in Mafraq there's no such thing." However, he believes this encouraged him to focus on acting as an outlet to overcome his experiences.
He says he is happy here. His love of performing and dreams of becoming an actor have led him to meet new friends who share his interests. He tells us that these friends have helped to ease the feelings of being displaced from his home and friends in Syria. Of course, particularly as an adolescent, you don't have to be a refugee to miss someone you have become particularly "attached" to; Laith smiles bashfully when asked if he misses anyone:
"I had a friend… we were close from kindergarten until fifth grade. We used to always sit next to each other on the bus on the way to school. After the war started I never saw her again, if I did I would have taken her number or something. Her name was Kinda*… I'd love to see her again One Day."
Click here to watch Laith's story.
*All names in this story have been changed to protect the identity of the beneficiaries. The pseudonyms have been chosen by the beneficiaries themselves.