Protection at Sea: 125 Organizations Deliver Statement to Human Rights Council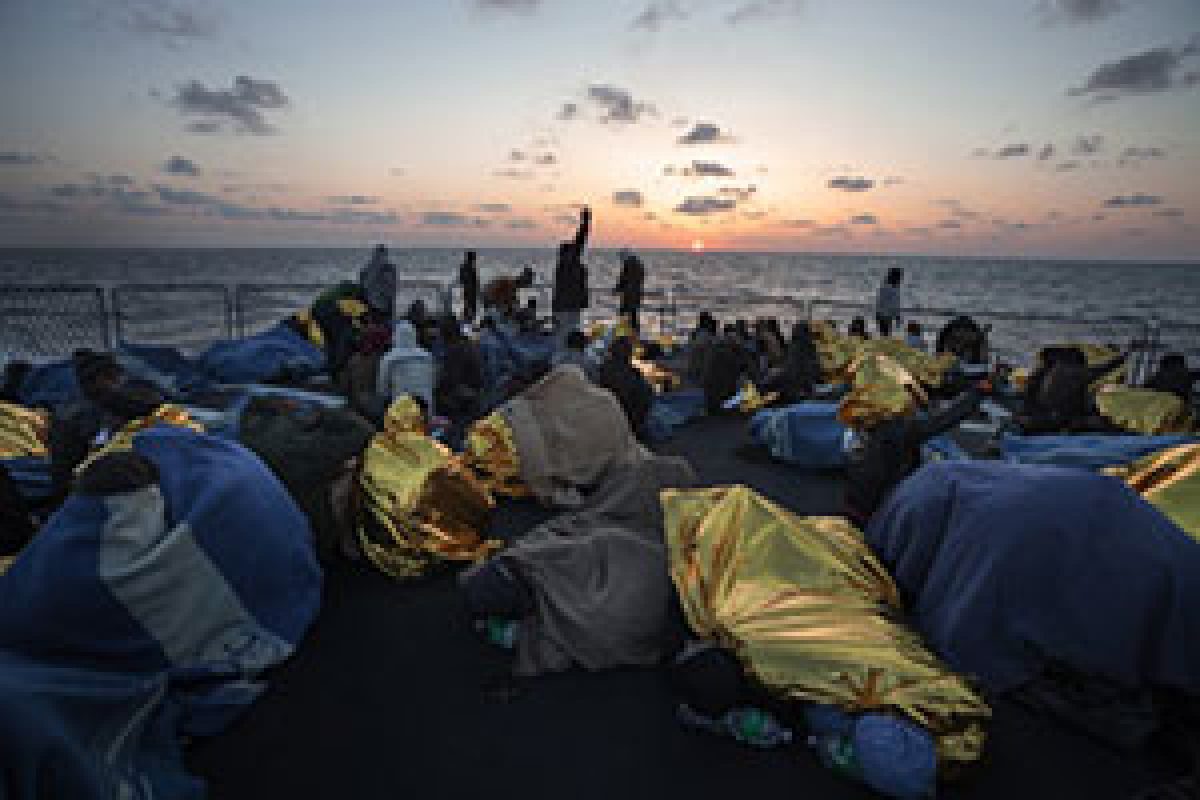 125 organizations working on migration issues at international and grass-roots levels delivered a joint statement to the UN Human Rights Council on Friday to express concern for the number of migrants' deaths in the Mediterranean and the lack of appropriate and coordinated responses from EU Member States and other governments.
A more deliberate collaboration of States, international agencies and civil society is pivotal in preventing these tragedies at sea. This is the core message of the statement which the International Catholic Migration Commission (ICMC) presented on Friday, together with the Italian NGO Associazione Comunità Papa Giovanni XXIII, and on behalf of the 125 civil society organizations. The statement highlights an increasing concern for the number of migrant deaths registered in the Mediterranean, which amounted to 3,500 in 2014.
"This tragic situation lacks a comprehensive response", affirmed John K. Bingham, Head of Policy at ICMC, reading the statement, "which must begin with a genuine search and rescue operation with a mandate to save lives." This was the case with Italy's Mare Nostrum operation in 2014, which saved 160,000 lives. Regrettably, Triton, the European operation which recently replaced Mare Nostrum, has been given a much smaller mandate and response capacity. "The Mediterranean is not only Mare Nostrum (our sea)", Bingham read before the UN Assembly; "these are Fratres Nostri: our brothers and sisters in these boats are dying".
It is necessary for the international community — governments, agencies and civil society — to act, much more assertively, now. First, with political solutions and development that address the root causes of this migration and also, immediately, with wider resettlement, labor migration and humanitarian channels for people fleeing for survival. This mix of practical cooperation and responses was effective in the past, when a Comprehensive Plan of Action offered enormous relief to large numbers of boat people in Southeast Asia in the 1980's.
Among the 125 organizations that signed the statement, a majority were migrant or migrant diaspora NGOs working on migration issues at both international and grass-roots levels, but it also included trade unions and development organizations. International NGOs signing included Save the Children and Human Rights Watch.