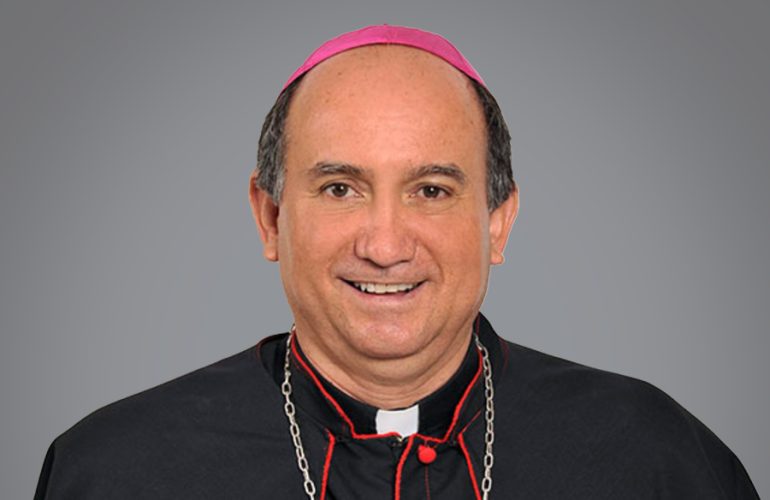 Msgr. J. Guadalupe Torres Campos
His Excellency Bishop Torres Campo was ordained as a priest in July 1984. He served as a parish priest in Irapuato, Guanajuato until December 2005, when Pope Benedict XVI appointed him Auxiliary Bishop of Ciudad Juárez. He was ordained a bishop in February 2006 by Mons. Renato Ascensio León. In November 2008, he was appointed first bishop of the Diocese of Gómez Palacio, a position he held until December 2014. Since then, he has been serving as Bishop of Ciudad Juárez.
Bishop Torres Campo is the President of the Episcopal Commission of Pastoral Care for Human Mobility (DEPMH) of the Episcopal Conference of Mexico. DEPMH coordinates pastoral support to the ecclesiastical provinces and dioceses to ensure care and assistance for people on the move. This work focuses on support of people in transit through Central America and facilitation of the integration and inclusion of migrants in Mexico and the wider region.