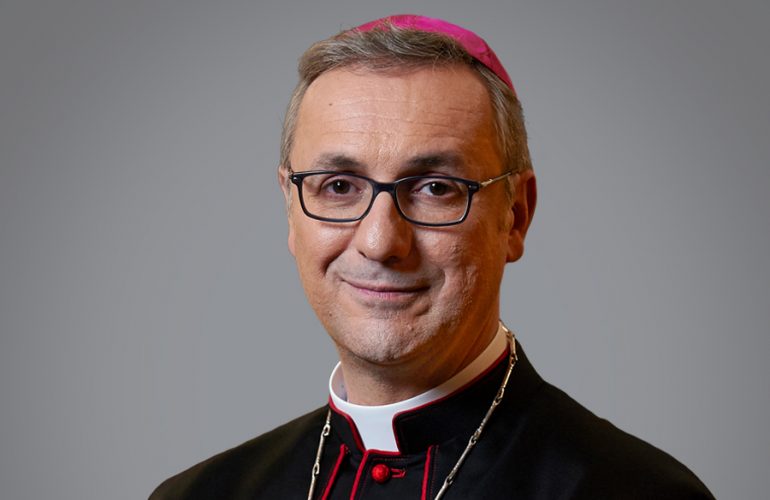 H.E. Dr. Archbishop Stefan Heße
Archbishop Dr Stefan Heße was born in 1966 in Cologne, studied philosophy and theology in Bonn and Regensburg, and was ordained priest in 1993 in Cologne. In 2001 he received his doctorate from the Philosophical-Theological College in Vallendar with a thesis on the theology of vocation in Hans Urs von Balthasar.
He served as pastor in the city of Bergheim (1993-1997), lecturer at the Bonn Seminary (1997-2003), Head of the Department for Pastoral Services of the Archdiocese of Cologne (2003-2005) and Archdiocesan Delegate for radio and television (2003-2012). In 2012 he became the Vicar General of the Archdiocese of Cologne and in 2014 its Diocesan Administrator.
In January 2015 Pope Francis appointed him Archbishop of Hamburg. He was ordained bishop and took possession of the archdiocese on 14 March 2015 at St Mary's Cathedral in Hamburg.
In 2015 the German bishops appointed him Special Representative of the German Bishops' Conference for Refugee Affairs and in 2016 they elected him President of the Commission for Migration.