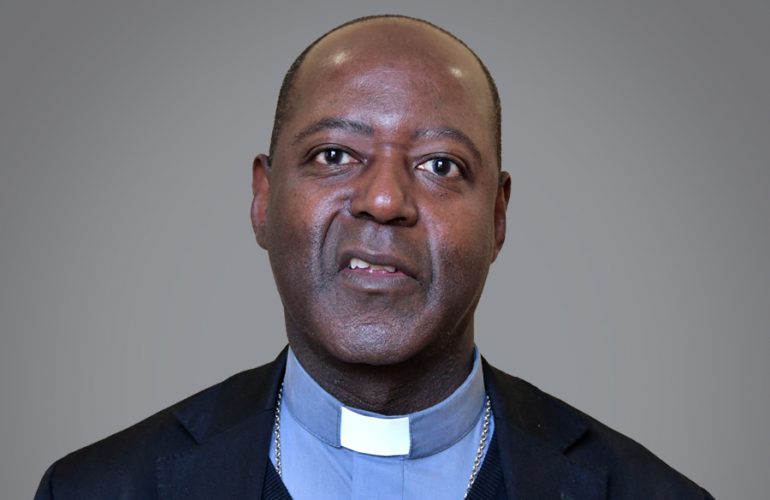 H.E. Bishop Lucio Andrice Muandula
Bishop Muandula was born in Maputo, Mozambique.
Ordained as a Priest in 1989, he was assigned to the Maputo Cathedral; he was Secretary and Chancellor of the Archdiocese (1989-1991); Professor of moral theology at St. Augustine Major Seminary in Maputo (1991-1992); and Professor at the St Pius X Inter-diocesan Seminary.
In Rome, Bishop Muandula studied at the Pontifical Biblical Institute and earned a licentiate in Sacred Scripture and a doctorate in Biblical theology at the Pontifical Gregorian University (1992-2003).
He was ordained Bishop of Xai-Xai in 2004. Bishop Muandula is the President of the Episcopal Conference of Mozambique (CEM) and of the Inter-Regional Meeting of Bishops of Southern Africa (IMBISA).