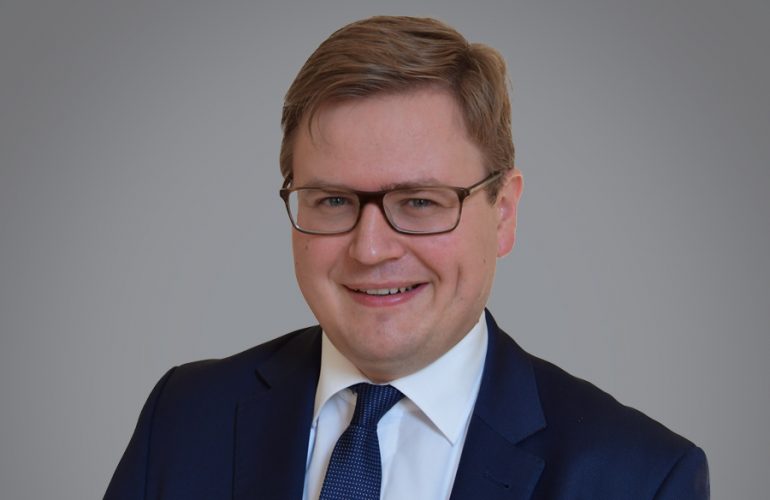 Dr. Alexander Kalbarczyk
Proxy for H.E. Dr. Archbishop Stefan Hesse (Germany)
Dr Alexander Kalbarczyk was born in 1984 in Weingarten (Württemberg) and grew up in the area of Augsburg (Bavaria) where he attended the Benedictine grammar school of St Stephen's.
He studied political science, Middle Eastern studies and philosophy in Berlin, Cairo and Rome. From 2011 to 2015 he worked for an interdisciplinary British-German research project on Arabic philosophy of language (Ruhr University Bochum / University of Cambridge). Dr Kalbarczyk is the author of Predication and Ontology: Studies and Texts on Avicennian and Post-Avicennian Readings of Aristotle's 'Categories'.
In June 2015 he started working for the Department for International Church Affairs and Migration at the Secretariat of the German Bishops' Conference in Bonn where he is responsible for political and social questions of migration. He is the Executive Director of the Commission for Migration of the German Bishops' Conference and serves on several committees, such as the Task Force for Refugee Affairs, the Working Group on Human Trafficking and the Catholic Forum "Living in Illegality." In 2019 he became a member of the directorate of the CAS "Pastoral Care in the Context of Human Mobility and Migration" at the University of Fribourg.
Dr Kalbarczyk is married and has two children.