Help Save Lives Today!
Support ICMC's members in India so they can provide migrants and refugees with life-saving assistance.
Your donation will provide food and medical care to India's internal migrants, who make up one of the country's most vulnerable populations.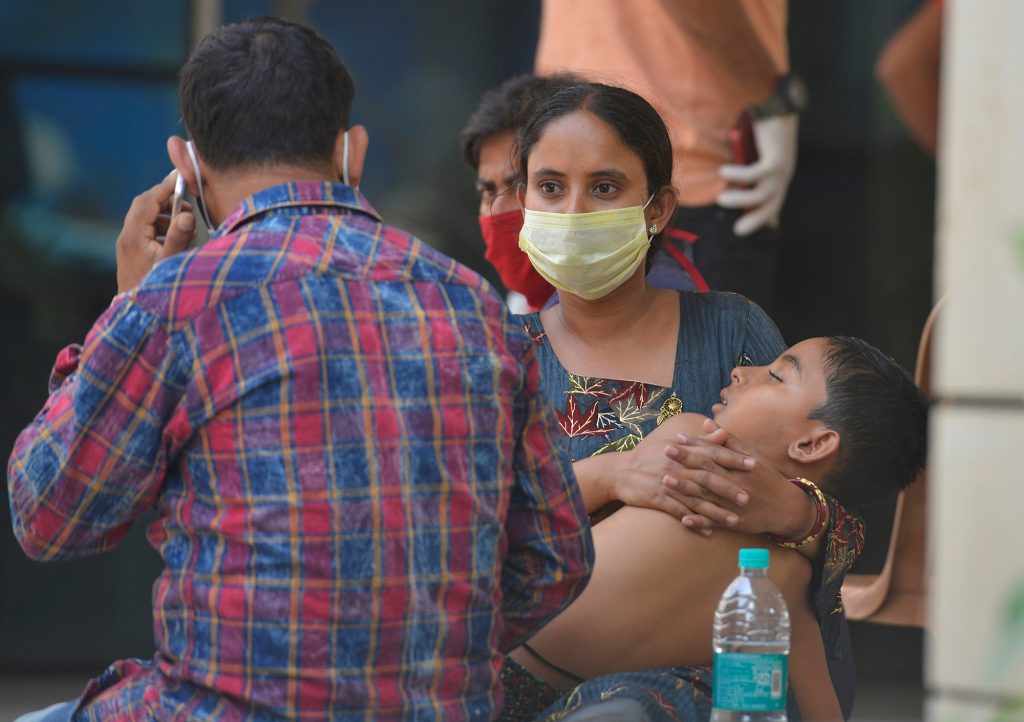 The growing spread of COVID-19 in India has recently accelerated into a larger crisis for already suffering migrants and refugees. As the country faces the world's worst coronavirus wave since the beginning of the pandemic, hospitals are overflowing. Many migrants, whose subsistence depends on daily wages, cannot access healthcare, food, or shelter.
The conferences of Catholic Bishops of India, ICMC's national members, are struggling to provide essential emergency relief. Learn more about the work of ICMC's members in supporting migrants and refugees during India's second coronavirus wave.
Donate now to help support ICMC and provide food, medical care, and other basic necessities during this critical time in India. Your generous donation will make an immediate difference in improving the lives of migrants in India, who are among the country's most vulnerable people.
Please give now! 
For any questions or additional information, you can call our offices at 1-617-367-4770 Monday through Friday between 8:30 AM and 5 PM Eastern Standard Time, and one of our friendly staff will be happy to help process your gift by credit or debit card.
Thank you and please help today!
Photo credits: Woman on a stretcher: ©UPI/Alamy Live News. Family waiting for medical assistance: ©Mr Subir Halder / Shutterstock.com 
DONATE ONLINE NOW
Every gift, however small, makes a difference.
If you experience difficulties with the donation form below, please use this one.
ICMC, Inc. is a U.S.-registered 501(c)3 faith-based non-profit organization (Federal Identification Number: 52-1470887) and all donations are tax-deductible in the United States of America to the fullest extent allowed by law.
Founded in 1951 by Pope Pius XII, the International Catholic Migration Commission protects and serves uprooted people, including refugees, asylum seekers, internally displaced people, victims of human trafficking, and migrants — regardless of faith, race, ethnicity or nationality.
ICMC makes an efficient use of the resources it receives: 84% of the funds are allocated to programs that directly benefit vulnerable uprooted people around the world. ICMC dedicates 16% of its income to management, support to field offices, awareness-raising, and fundraising. These functions are essential to run and maintain field programs that meet the highest quality standards. ICMC conforms to principles of accountability and transparency and all programs are regularly audited by leading auditing companies.
Policies, Standards, Contact