ICMC's Member in Thailand Continues Long-Term Support for Refugees and Migrants
In Thailand, two units established by ICMC's member, the Catholic Bishops' Conference of Thailand (CBCT), have been supporting refugees and migrants for more than forty years, providing humanitarian assistance and community development in camps, at borders, and in urban centers.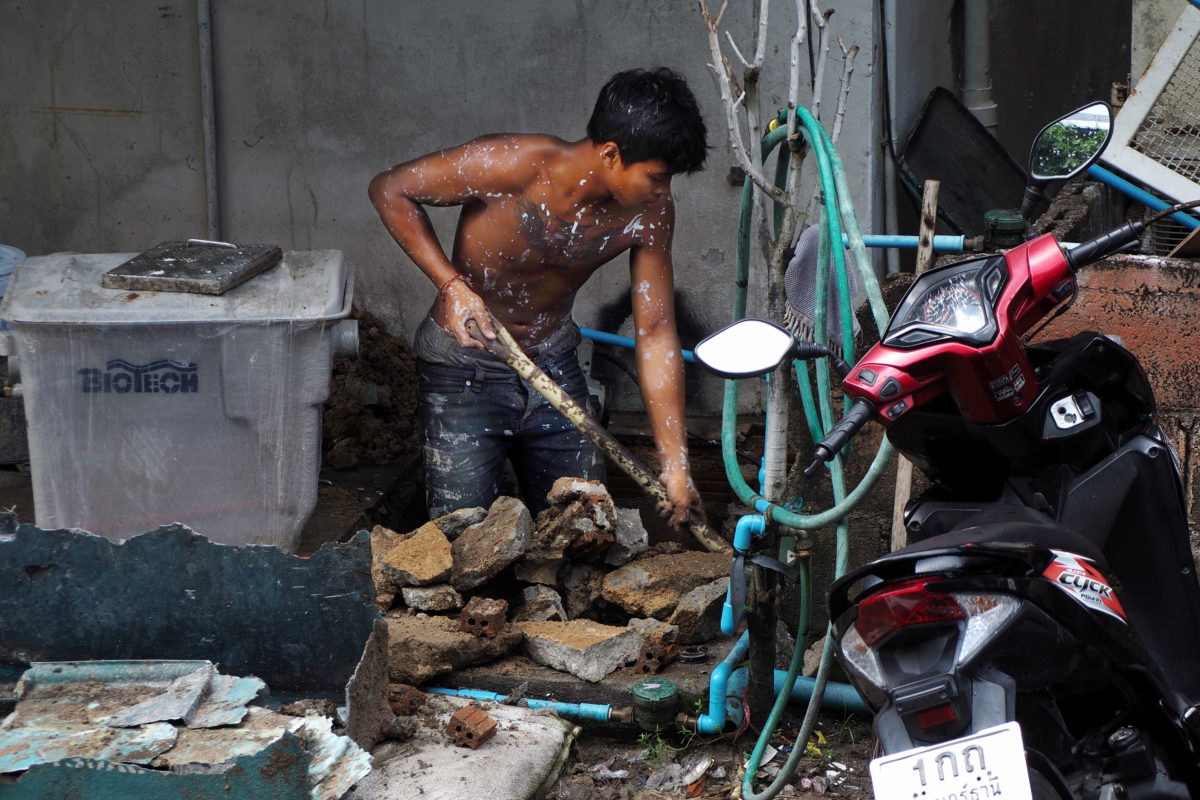 The situation of refugees in Thailand has been the subject of renewed interest since a February 2021 military coup and ensuing violence in Myanmar led to more than 88,000 people fleeing to neighboring countries in the region.
In reality, Thailand has hosted refugees from neighboring countries in South East Asia for nearly five decades, and increased movements of migrant labor to Thailand since the 1990s means registered migrant workers now make up more than 10% of Thailand's workforce. Estimates vary as to the number of undocumented migrants in Thailand, ranging from one to 2.5 million, and Thailand is also a major sending, transit, and destination country for human trafficking.
Since the late 1970s, the Catholic Church has navigated a complex and rapidly changing migration context to ensure ongoing support and care for refugees and migrants in Thailand. This work is coordinated by two units of Caritas Thailand, the body responsible for social action under ICMC's member, the Catholic Bishops' Conference of Thailand (CBCT). These two units are the Catholic Office for Emergency Relief and Refugees (COERR) and the National Catholic Commission on Migration (NCCM).
Assisting refugees in Thai border camps: COERR
COERR was established by the CBCT in December 1978, in the midst of massive movements of refugees from Cambodia, Laos, and Vietnam. "Our mission remains the same, in that we proactively render humanitarian relief to refugees in Thailand, particularly to the most vulnerable," explains COERR Program Director Mr. Ben Juventino Mendoza. "We work in camps, at borders and, to a lesser extent, in urban centers, to enable refugees to live their lives with dignity and encourage them to become productive members of their communities."
Thailand has hosted Karen, Karenni, and other refugees from Myanmar for nearly 40 years, since they first fled persecution and conflict between ethnic armed groups and the Myanmar military in the mid-1980s. In early 2023, just over 91,000 were living in nine refugee camps along the Thailand-Myanmar border, more than 35,000 of whom were children. "They cannot safely return, and are not permitted to seek work outside of the camps," Mendoza explains. "Resettlement from the camps has also all but ceased, so there is absolutely no durable solution in view at this point."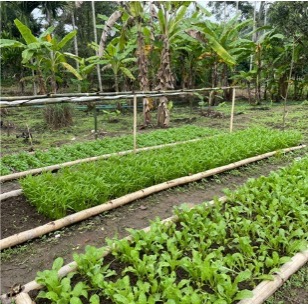 COERR is the only Thai NGO operating in all nine border camps, where its Border Program provides a range of services and assistance for refugees, promotes livelihood skills through small-scale organic farming, working with 3000 families to produce 1500 metric tons of vegetables per year to supplement dry camp rations. COERR also implements community-based environmental protection and disaster risk reduction measures.
"We make the best use of our resources by focusing our individual support on those we've identified as extremely vulnerable, usually unaccompanied children, the elderly, or those living with disabilities or in single-headed households," says Mendoza. "Our staff visit them in their homes to monitor their wellbeing and organize any assistance we can, as needed."
COERR's Border Program employs 276 refugees living in the camps, working alongside a team of 69 Thai COERR staff in a range of roles, including community social workers, child and environmental protection specialists, and expert community trainers. Employing refugee staff extends COERR's access to the camps, which is restricted overnight and on weekends, and improves their knowledge of the needs and situations of those who live there. Enhancing refugees' skills also enables COERR to fulfill its mission of enabling refugees to be productive, become self-reliant, and live with dignity.
Assisting refugees from Myanmar in border areas: COERR
Since the February 2021 coup in Myanmar, the Thai government estimates that around 22,400 Myanmar refugees have sought safety in Thailand. They are Internally Displaced Persons (IDPs) living in Myanmar near the Thai border, who cross into Thailand to avoid sporadic violence and subsequently return after a very short period, often one or two days. They are sheltered in Temporary Safety Areas (TSAs) established by the Thai government just after the coup in March 2021.
69 COERR staff coordinate emergency assistance for IDPs from Myanmar who are fleeing violence in border areas, and in 2022 assisted more than 38,000 people. "The main requirement is food," Mendoza explains. "Those on the move are also extremely vulnerable, in that there are large numbers of elderly people, unaccompanied children, and women and girls who have experienced sexual violence at the hands of the Myanmar military."
Mendoza views the current situation at the borders as a further chapter in the story of refugees from Myanmar in Thailand. "The story began 38 years ago, as did our long-term engagement with refugees from Myanmar, and there is still no solution in sight," he says. "We need strong and consistent donor support until real, durable solutions are available."
Migrant workers in Thailand
Thailand is a relatively stable and prosperous economy, and the potential for a better standard of living has attracted large numbers of migrant workers from neighboring countries since the 1990s. The number of registered non-Thai residents has rapidly increased in recent years, from 3.7 million in 2014 to over 5 million in 2019, 3.9 million of whom are from four countries: Cambodia, Laos, Myanmar, and Vietnam.
Migrant workers in Thailand face significant challenges in accessing mainstream public services such as healthcare and education. "There is a big difference between the situations of migrant workers who arrive via official labor migration channels, often to work in factories, who have contracts and are entitled to access healthcare and other protections," explains NCCM Program Manager Mr. Pipat Traichan. "Others in agriculture or non-factory jobs can register with local government for a work permit, but they don't receive any of this government support."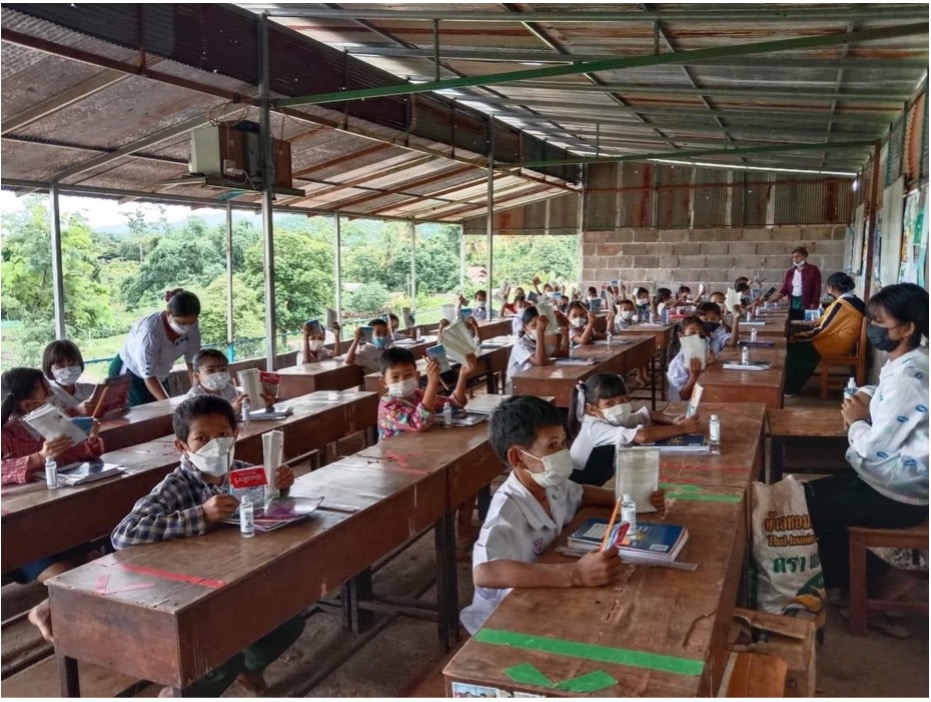 Although the Thai fishing, agriculture, hospitality, manufacturing, and domestic work sectors rely heavily on migrant labor, migrant workers in Thailand are commonly viewed as a temporary source of labor, rather than full members of society. "In reality, migrant workers make long-term moves with their families and children, have children in Thailand, and stay for years," Traichan says. "Most families from Myanmar want to stay in Thailand because they have no family or economic ties in Myanmar anymore, and even more so now with the revolution in Myanmar." He points to a provision of Thai labor law that prevents migrants older than 55 from working in Thailand. "It means they have to return home, that they have no choice: but how can they?
An estimated 1-2.5 million migrant workers live in an irregular situation in Thailand. Although the official Thai government policy is to ensure the registration and documentation of migrant workers, many lack the financial resources, language skills, or opportunity to access registration procedures and remain undocumented. High costs, long waiting times, and overly bureaucratic procedures discourage many migrant workers from entering Thailand via legal routes, and the military coup and fighting in Myanmar have caused irregular border crossings to increase. Ineffective law enforcement and corruption mean many endure poor and exploitative working conditions and are at increased risk of human trafficking.
Living with an irregular status has severe consequences for migrant children in Thailand. Approximately 35%, or 140,000 children, are unable to enroll in school, primarily due to their undocumented status. The precarious nature of undocumented migrant employment means children often work in factories, agriculture, and seafood processing to help support their families.
Supporting and developing migrant worker communities: NCCM
The National Catholic Commission on Migration (NCCM) was established by the CBCT in 1987, with a mission to provide human development assistance and pastoral care for migrants in Thailand.
NCCM's Human Development for Migrant Workers program focuses strongly on access to education for migrant children in Thailand. NCCM contributes to 15 migrant learning centers across Thailand, part of a national network of more than 60 such centers operated by community-based organizations. "The children for whom we provide an education are mainly from migrant families from Myanmar," says Traichan.
NCCM's program also focuses on outreach and information for migrant health, in particular HIV/AIDS awareness and reproductive health for families and women. "Migrant women from Laos in particular tend to have no pre-existing knowledge of how to care for their health in these contexts," Traichan explains. "So we actively target our support toward this community."
Within the program, NCCM cooperates with employers in the manufacturing, processing, and agricultural sectors who employ migrant workers, to improve workplace safety and introduce other good practices. The program also provides training for migrant workers at government drop-in centers that they can approach on arrival, covering the legal aspects of employment in Thailand, advice on accidents at work, and assistance for those who are sick. "Many migrant workers have no protections against loss of income in the event of illness or injury," says Traichan. "We provide basic medicines and food support, and accompany them to medical appointments."
Human trafficking remains a significant challenge in Thailand. Although the Thai government has made some efforts to develop a national anti-trafficking mechanism, progress has been impeded by weak law enforcement, significant gaps in implementation, and corruption. To reflect the acute vulnerability of migrant workers to human trafficking in Thailand, NCCM's training for newly arrived migrant workers covers the risks of human trafficking and strategies to manage them.
Much of the work of NCCM's human development program is implemented in collaboration with migrants, an approach that both expands program capacity and boosts migrants' self-reliance. "Migrant committees coordinate a large part of our work and are a good source of information on issues affecting migrant workers and referrals of those in need of assistance," Traichan explains. "We also conduct regular outreach to priests and sisters in dioceses and parishes across Thailand, and to migrants in their communities and workplaces."
Traichan points to the ongoing crisis in Myanmar as a contributing factor to the increasingly punitive approach of the Thai government toward migrants and their dependents. "An increasing number of young people are fleeing Myanmar and entering Thailand in whichever way they can, risking a police response," says Traichan. "The revolution in Myanmar means the numbers are currently quite overwhelming, but we will continue our assistance and hope for a better situation to come."
An historical note: ICMC's direct operations in Thailand
The collapse of the government of South Vietnam in April 1975 led to the departure of over 150,000 people over the course of the following years. Massive boat departures in 1978 and 1979 made evident the urgent need to establish a safer alternative for those wishing to leave. In 1979, a Memorandum of Understanding was negotiated between the Socialist Republic of Vietnam and the United Nations High Commission for Refugees (UNHCR) to establish the Orderly Departure Program (ODP), an international effort involving more than 40 receiving countries.
People destined for resettlement in the U.S. through the program first arrived into Bangkok, Thailand's capital. There, ICMC had a cooperative agreement with the U.S. Department of State to coordinate and implement major aspects of the program, facilitate eventual resettlement to the U.S., and enable reunification with family members already there.
Rachel Westerby
Independent writer and researcher on migration, refugees and human rights.