U.S. Bishops Urge Rethink of New Rules Restricting the Right to Asylum 
The United States Conference of Catholic Bishops (USCCB) and Catholic voices across the U.S. raise serious concerns about the U.S. Administration's proposed new rules to restrict the right to seek asylum at the country's southern border.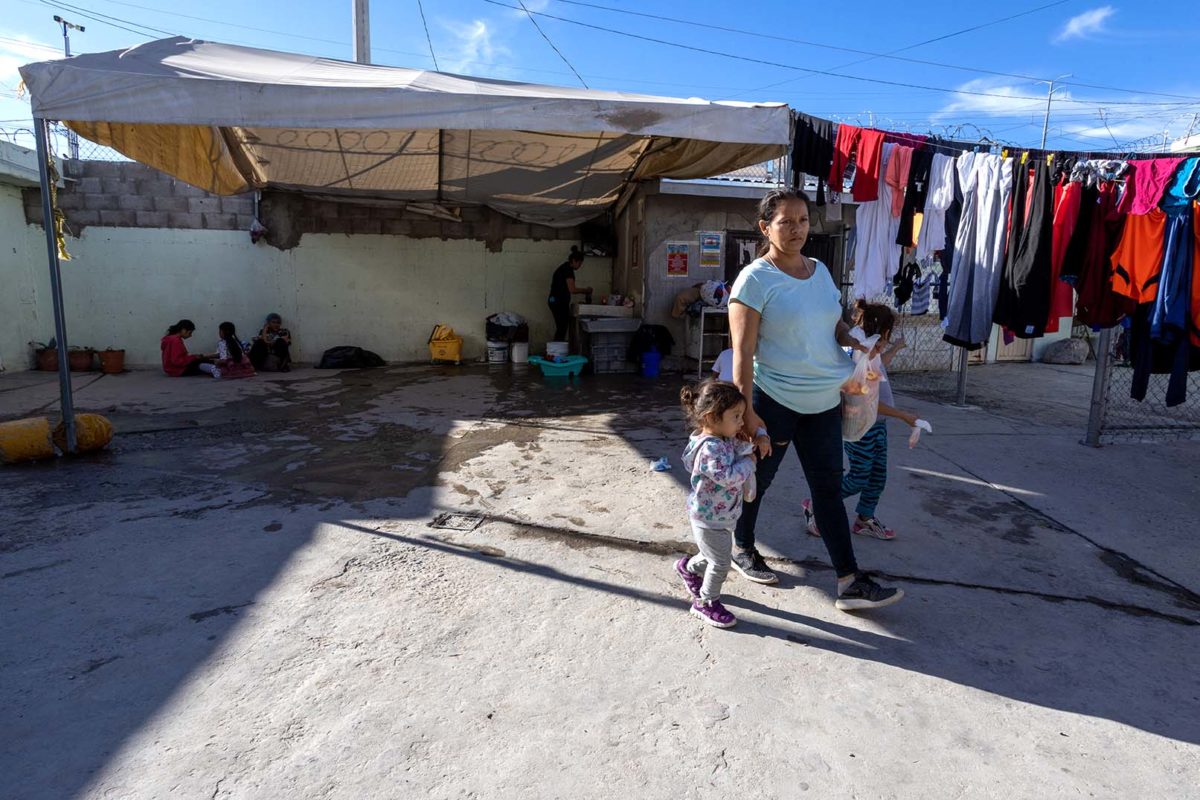 The number of refugees and migrants crossing the Mexico-U.S. border has dramatically increased since late 2020, as people from Mexico and Central America flee economic hardship, gang violence, and environmental disaster. Over 2.7 million people crossed during the fiscal year 2022 alone, and an increasing number of those seeking protection are (often unaccompanied) children.
On Tuesday, 21 February, the U.S. Administration announced new immigration rules to prevent persons requesting protection at the U.S. southern border from claiming asylum if they have not previously sought protection in another country through which they passed on their way to the U.S. Due to come into effect after a 30-day public comment period, the new rules would impose severe limitations on the right to seek protection at the U.S. border, save for those of Mexican nationality who do not need to transit through a third country to reach the U.S.  
"We are deeply troubled by this proposal," said Bishop Mark J. Seitz of El Paso, chairman of the U.S. Conference of Catholic Bishops (USCCB)'s Committee on Migration, in a statement following the announcement. "It perpetuates the misguided notion that heavy-handed enforcement measures are a viable solution to increased migration and forced displacement." The USCCB is the International Catholic Migration Commission (ICMC)'s national member in the United States.
The Administration's announcement comes ahead of the anticipated end of Title 42, a pandemic-era policy to refuse migrants entry to American territory on public health grounds. Title 42 has resulted in the expulsion of more than 2.5 million people since its implementation in March 2020. The policy is set to be withdrawn on 11 May 2023 as part of the broader ending of COVID-19 emergency declarations in the U.S., and the U.S. government estimates that attempted border crossings will climb to 11-13,000 per day as a result.
While acknowledging the right of governments to take action to maintain their borders, Bishop Seitz emphasized that "my brother bishops and I have consistently rejected policies that weaken asylum access for those most in need of relief and expose them to further danger. Because that is the likely result of this proposal, we strongly oppose its implementation."
Catholic organizations across the U.S. echoed USCCB's criticism of the proposed rules as a violation of the legal right to seek protection "The right to seek asylum through a full and fair process is a bedrock principle of international and domestic law," said Anna Gallagher, executive director of the Catholic Legal Immigration Network, Inc. (CLINIC). "These new restrictions undermine that right and will have inhumane and horrific consequences." Dylan Corbett, executive director of the Catholic migrant aid group Hope Border Institute, similarly concluded that "the ban is regressive [and] illegal. Seeking asylum at the border, wherever and however you got there, is completely legal."
Although the new rules include exceptions for specific groups, such as those with medical needs or victims of trafficking, CLINIC director of advocacy Karen Sullivan warns that they will be "most restrictive for asylum seekers already facing the highest barriers" who "will not be able to exercise their right to apply for asylum under these restrictions."
Much of the criticism of the new rules centers on its similarity to the 2019 policy known as the 'asylum transit ban', which was struck down by the courts as unlawful in mid-2020. "That ban was reprehensible and unacceptable, and this version is as well," said CLINIC's Anna Gallagher.
Those working in the border area to assist migrants and refugees seeking protection in the U.S. expressed their profound concern at the potential impacts of the new rules and called for a reformed immigration policy focused on assistance and care.
"As a people of the Gospel of Jesus Christ we must have a special concern for those fleeing persecution," said Bishop Edward Weisenburger of Tucson, a diocese covering large parts of the southern border territory. "In place of policies that make life more difficult for some of the most vulnerable and at-risk among us, our government would do better to invest in policies that mesh with the efforts of local churches and reflect our Holy Father's invitation to integrate our brothers and sisters."
**
Read USCCB's full statement.
Rachel Westerby
Independent writer and researcher on migration, refugees and integration.