U.S. Bishops Urge Administration to Favor Humane Asylum Policies at the U.S.-Mexico Border
The United States Conference of Catholic Bishops (USCCB) once again raised serious concerns about the ongoing use of Title 42, a pandemic-era policy, to restrict asylum at the U.S. border. Bishop Mark Seitz, chairman of the USCCB's Committee on Migration, who met with President Biden during his recent visit to El Paso, calls for humanitarian solutions.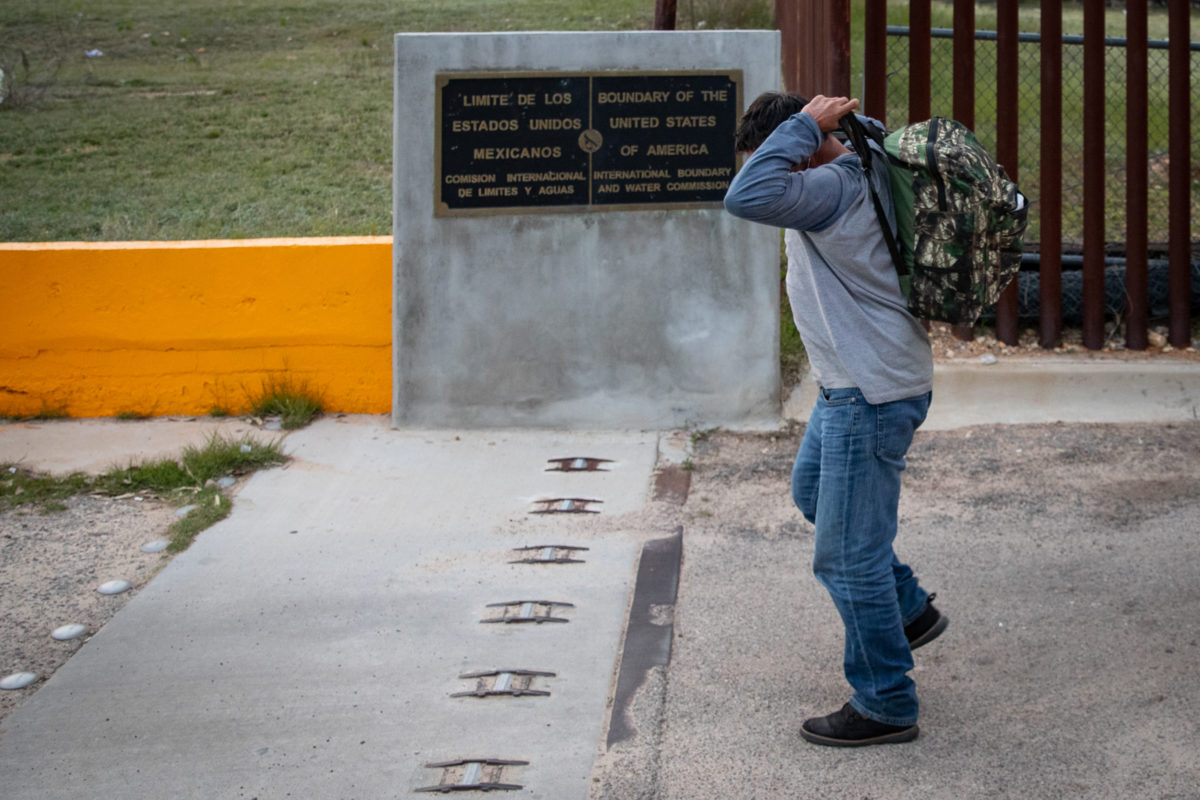 In March 2020, citing concerns relating to the spread of COVID-19, the U.S. Administration issued a public health order enabling the rapid expulsion of asylum-seekers and others who had crossed a border into the U.S. without permission.
The order was made under Title 42 of the United States Code, which allows the government to expel anyone who has been in a country where a communicable disease is present before they entered the U.S. The measure effectively blocked access to the U.S. via the border with Mexico for vulnerable migrants seeking asylum.
Despite easing COVID-19 restrictions, the Administration has continued to use Title 42, which, to date, has resulted in approximately 2.5 million migrant expulsions.
On 5 January 2023, the U.S. Administration announced the expanded use of Title 42 measures at the U.S.-Mexico border, together with an extension of an entry process initially created for Venezuelans in October 2022. This entry process enabled Venezuelans with a financial sponsor in the U.S. to apply for humanitarian parole to enter and work in the country for up to two years. It has now been extended to migrants from Cuba, Haiti, and Nicaragua. Migrants from these countries who do not apply for humanitarian parole but instead enter the U.S. clandestinely will be expelled. This expanded legal pathway will be capped at 30,000 arrivals per month.
"We welcome the announcement of new legal pathways to the United States," said Bishop Mark J. Seitz of El Paso, chairman of the United States Conference of Catholic Bishops (USCCB) Committee on Migration, in a 6 January statement. "But it is difficult to consider this as progress when these same pathways are contingent on preventing those forced to flee their native land from availing themselves of the right to seek asylum at our border."
The continuation of Title 42 stands in sharp contrast to the Administration's 2021 pledge to 'restore humanity and American values' to the U.S. immigration system. "This is a drastic departure from the Administration's promise to create a 'fair, orderly, and humane' immigration system and will only exacerbate challenges on both sides of our border," Bishop Seitz continued. "We urge the Administration to reverse its present course in favor of humane solutions that recognize the God-given dignity of migrants and provide equitable access to immigration and humanitarian pathways."
Bishop Seitz Meets with President Biden, Shares a Young Migrant's Prayer
On 8 January, President Joe Biden visited the U.S.-Mexico border for the first time since taking office, touring the border wall and meeting with agencies and individuals working there. The visit included an impromptu private meeting with Bishop Seitz, who passed the President a prayer card displaying the prayer of a young migrant girl waiting in Juárez, just south of the border. Her prayer reads: "Lord, I ask that you get me out of here quickly, help me in my case, I want to be with my mommy and my sister soon."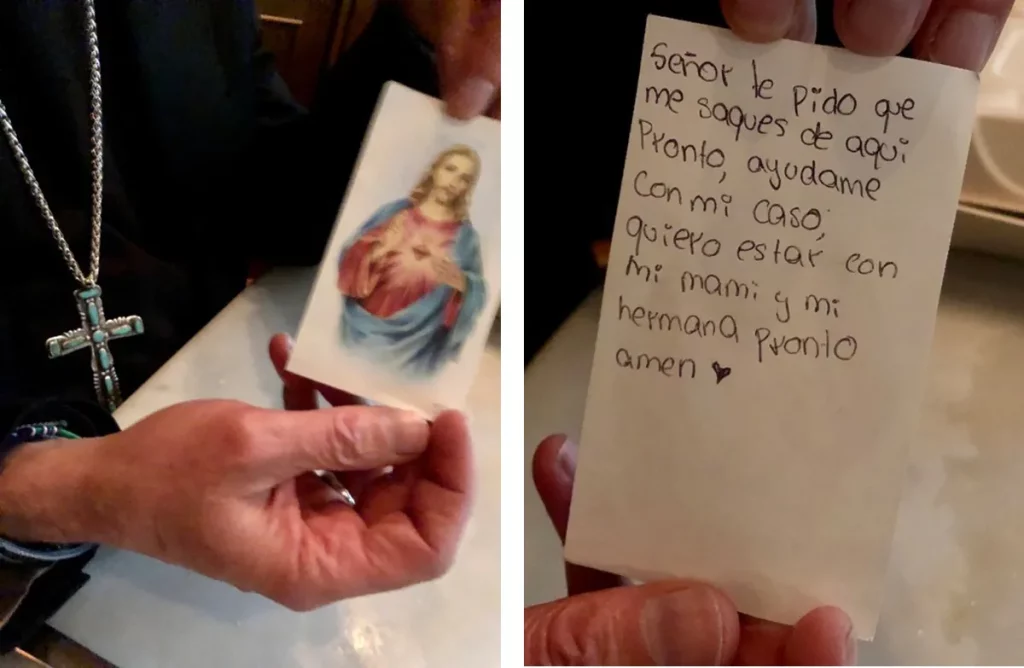 "The Catholic bishops of the United States […] share the President's disappointment regarding a lack of bipartisan cooperation in Congress on this issue," reads the Bishop's 6 January statement. "We also wholeheartedly agree that to truly address the irregular movement of people in our hemisphere, we must tackle the root causes of forced migration, promoting integral human development in sending countries so people may flourish there."
"It simply defies reason and lived realities to require those facing persecution, trafficking, and torture to only pursue protection from within those potentially life-threatening situations," he added. "Under this approach, many of the most vulnerable will be excluded from relief and subjected to dangerous circumstances, contravening U.S. and international refugee law, as well as Catholic social teaching."
"I have hope […] that the Holy Spirit would inspire the heart of our leaders, especially President Biden, […] to take into account the humanity of those people who are seeking refuge in our country," Bishop Seitz told America Magazine after their meeting.
***
Read USCCB's statement "U.S. Bishops' Migration Chairman Dismayed by Continued Reliance on Harmful Policies Over Humane Solutions"
Rachel Westerby
Independent writer and researcher on migration, refugees and integration.