Needs Evolving but No Less Urgent in Ukraine
At the recently-held Synod of the Ukrainian Greek Catholic Bishops, ICMC noted the need to 'redouble' humanitarian partnerships in Ukraine, as many people will not be able to return home.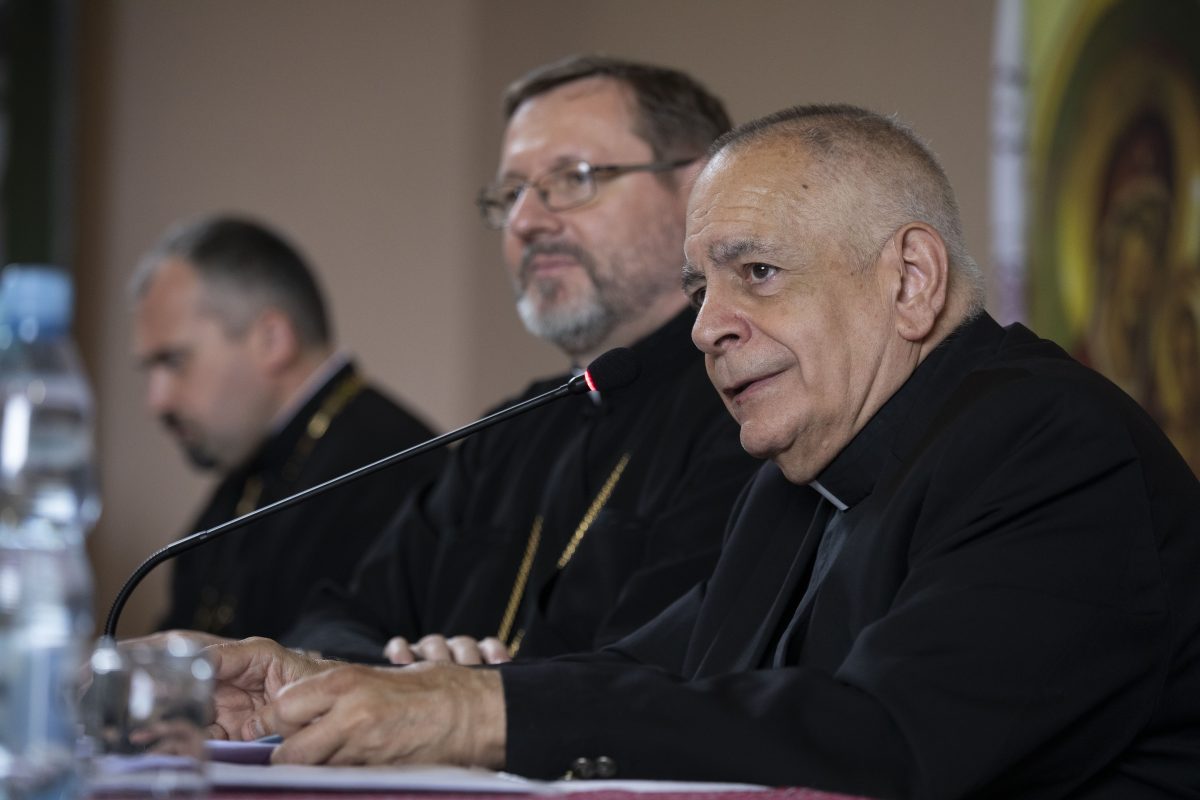 After nearly a week of visits with Ukrainian people in both Poland and Ukraine, on Saturday 9 July ICMC Secretary General, Msgr. Robert J. Vitillo, addressed the Synod of the Ukrainian Greek Catholic Bishops gathering from all parts of the world in Przemyśl, Poland. He assured them of solidarity with Ukrainians suffering the effects of the war as well as with the significant number of dioceses, parishes, religious orders, Church-inspired organizations and Catholic faithful that have been supporting people displaced inside Ukraine and those who have sought protection in Poland, which has welcomed the largest number of Ukrainian refugees, and in other more distant countries of the world.
Msgr. Vitillo noted refugees' testimony that they had received 'loving and gentle' care, in convents, monasteries, seminaries, Catholic schools and other structures, many of which were supported with funding from various global, regional, and national Catholic organizations. The visit also served to bring the solidarity of the Catholic Response for Ukraine (CR4U) working group, including member organizations in the Caritas Internationalis Confederation, Jesuit Refugee Service (JRS), ICMC, the Sovereign Order of Malta, DePaul International, the Knights of Columbus, Stella Maris, the Council of the Bishops' Conferences of Europe (CCEE) and the Commission of the Bishops' Conferences of the European Union (COMECE).
Many of those displaced in Ukraine expressed much worry that they might have to leave the educational facilities when regular school sessions would resume, and worried where they would go next.

Msgr. Robert J. Vitillo, speaking at the Synod on 9 July, 2022
While in Poland and Ukraine, Msgr. Vitillo listened to learn of any gaps in the humanitarian response noted by those forcibly displaced and the first responders addressing their needs, especially as the war draws out into a protracted crisis. The Ukrainian Greek Catholic Bishops noted the need to develop more long-term shelter solutions and to help the displaced and refugees find decent work opportunities. Expressing gratitude to the local families who opened their homes to those in desperate need, the bishops also pointed out the need for mothers and children to be able to live within their own family unit once again and eventually to be reunited with their husbands and sons who were left behind in Ukraine to be available for military service.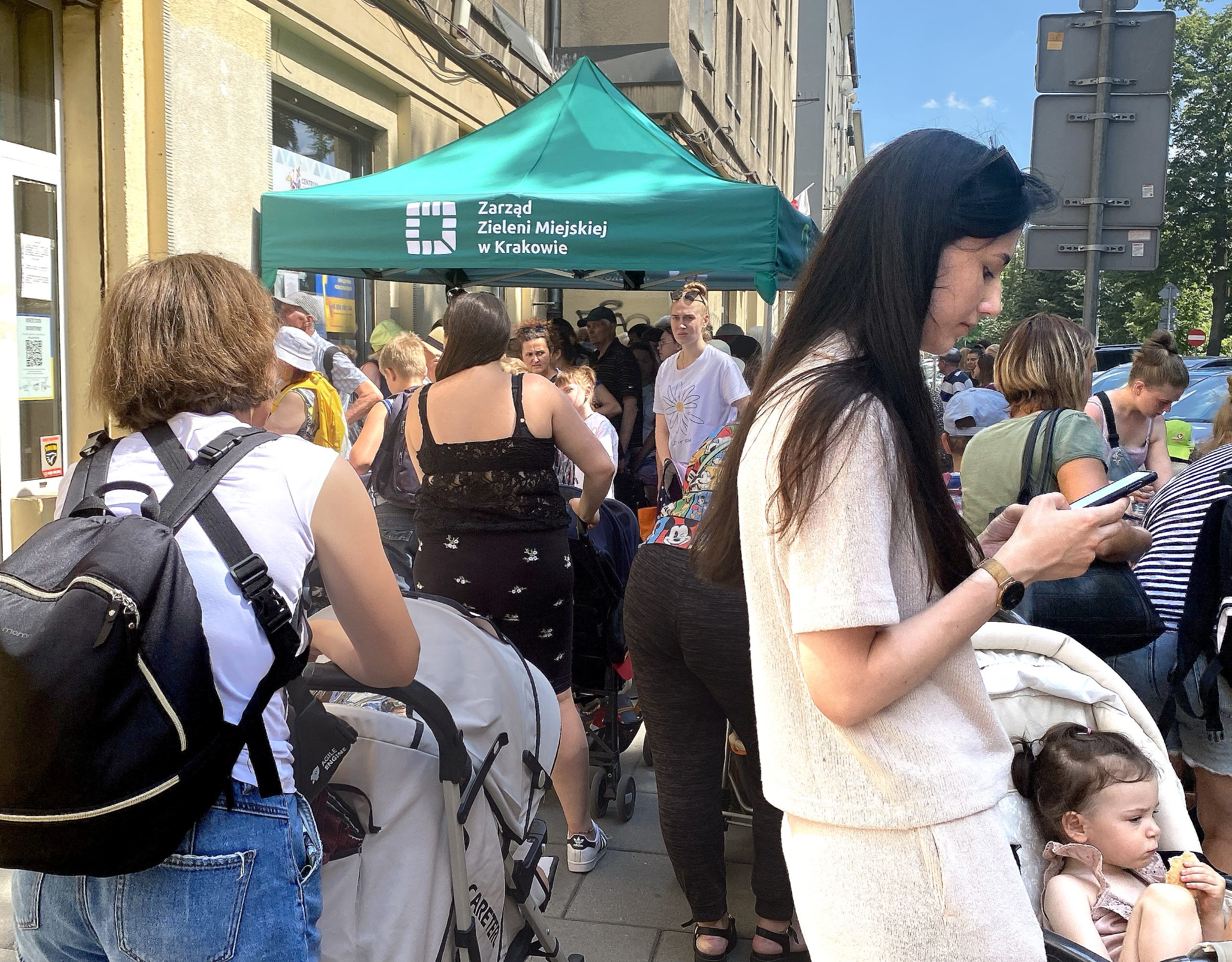 But now after many months, the needs are evolving while attention wanes. This is when the support of people of faith will be most crucial, with housing, education, psychosocial support and other needs in fact becoming more urgent, not less, if people are unable to return to their homes in safety and dignity.
"I carry back to the fellow members of our CR4U working group my firm belief in our need to redouble our humanitarian partnership with the Church communities in Ukraine and in surrounding host countries," Msgr. Vitillo said to the bishops who had gathered for their Synod. Much of the present focus is on the Church response to trauma and healing of affected persons, but the members of the clergy themselves also experience a significant need for their own specific support and counsel to be better equipped to shoulder their mission of pastoral care.
Finally, Msgr. Vitillo noted the urgent need to begin planning for the "future rehabilitation of economic and social life and holistic development in an even stronger and more determined Ukraine, which will and must flourish at the end of this terrible war."
Further reference:
Nancy McNally
*Communications Officer, ICMC
mcnally@icmc.net | +39 3484508118 (Rome, Italy)