ICMC Jordan Takes Part in the 16 Days of Activism Against Gender-Based Violence Global Campaign
As part of the 16 days of Activism Against Gender-Based Violence campaign, the International Catholic Migration Commission (ICMC) is organizing a series of activities in the Jordanian Governorates of Irbid and Al-Mafraq. The activities are part of ICMC's Humanitarian Protection and Livelihoods Assistance for Refugees and Host Communities in Jordan project, which is supported by the U.S. Bureau of Population, Refugees, and Migration.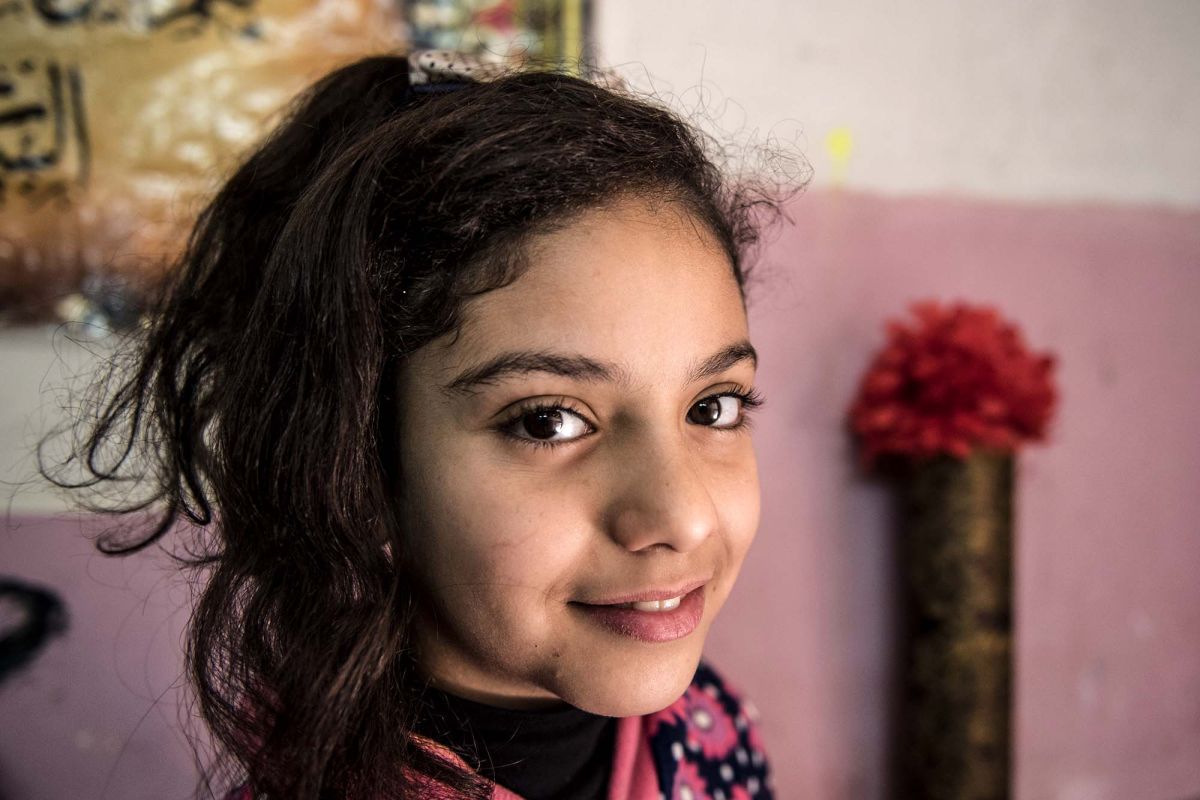 By Razan Hroot (*)
Gender inequality is one of the oldest and most rudimentary forms of inequality. Unfortunately, it is still a reality in most parts of the world. Women in many nations lack equal access to education, healthcare, safety, income opportunities, and decision-making power. ICMC Jordan works closely with women and girls. Every day, the organization's staff hears their experiences and observes the obstacles of injustice and inequality they must overcome.
16 Days of Activism Against Gender-Based Violence is an annual international campaign that begins on 25 November, the International Day for the Elimination of Violence against Women, and ends on 10 December, Human Rights Day. During these days, individuals and organizations all over the world unite to call for the prevention and elimination of violence against women and girls, and raise awareness of these issues.
To mark the occasion, ICMC Jordan is participating in a global campaign of messages encouraging gender equality and respectful behavior and ensuring that women have access to the power they need to thrive in their life and in their communities.
ICMC Jordan and several of its partners are taking part in the national campaign. Along with Tamkeen Jordan, a Jordanian NGO focused on legal aid and access to human rights, ICMC will host a collaborative event that will include awareness-raising sessions on access to legal services for people with disabilities. In addition, ICMC will participate in a video launched by the UN Refugee Agency (UNHCR) to share the 16 Days' campaign messages. One of ICMC's woman beneficiaries will also be nominated to talk about the violence she experienced in another video produced by UNHCR.
To promote awareness of the 16 Days' objectives, ICMC is also running a competition amongst its beneficiaries via WhatsApp groups. Participants who correctly answer all questions of a quiz focused on the 16 Days' awareness-raising messages will receive an e-certificate. ICMC will also host self-care sessions for women to spread the campaign's messages. Moreover, the counseling team will lead a discussion on the impact of COVID-19 on beneficiaries facing resource denial and limited access to services both during and after the lockdown. Finally, ICMC will facilitate a Youth Empowerment Program in partnership with local community-based organizations, and will spread campaign messages throughout the activity.
To show your support and stand in solidarity, please join us in wearing a white ribbon as we call to end gender-based violence in our societies!
---
The Center for Women's Global Leadership created the Global 16 Days of Activism against Gender-Based Violence Campaign in 1991 during its first Women's Global Leadership Institute. It has since grown to include over 6,000 organizations, with a global reach of over 300 million people. The yearly campaign has been used by a range of actors striving to enhance women's human rights.
ICMC's protection activities are financed by the U.S. Department of State's Bureau of Population, Refugees, and Migration. They aim to strengthen the resilience of crisis-affected communities in Jordan, reduce their reliance on negative coping mechanisms, and enhance their protection.
* Razan Hroot is a communications officer with ICMC Jordan.