ICMC Commemorates International Day of the Girl Child; Mariam, an Example of Girl Strength
At 15, Mariam was engaged to be married. When her engagement ended, she struggled with social isolation, low self-esteem, and anxiety. Two years later, with the help of ICMC's youth empowerment and life skills activities, Mariam is back in school and dreams of becoming a physician. On International Day of the Girl Child, the International Catholic Migration Commission (ICMC) is proud to share her story as an example of girl strength.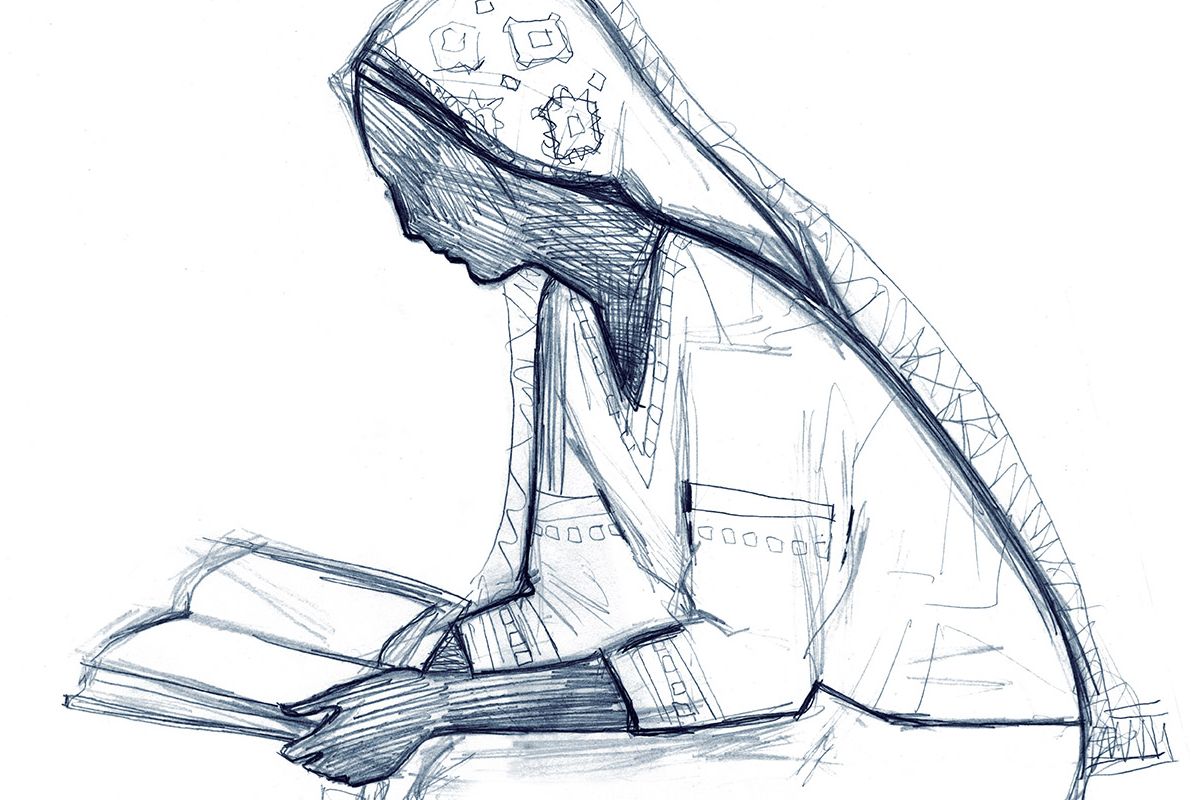 By Razan Hroot (*)
Two years ago, Mariam was a 15-year-old Syrian refugee living in Irbid, Jordan, engaged to a 24-year-old man. Mariam got engaged on her own terms. She imagined she would wear a white gown and start a family; she thought marriage would be a fairytale.
Almost immediately after her engagement, Mariam was no longer allowed to attend classes and dropped out of school due to her new responsibilities. Her father had passed away, her mother had become the head of the household, and as a result, Mariam was advised to get engaged as a form of protection.
The practice of child marriage remains an issue all over the world. Every year, 12 million girls marry under the age of 18. However, as public awareness of the risks of child marriage grows, young women have begun to speak out about their problems and experiences with the practice.
Early marriage is harmful to girls' development and well-being due to a lack of educational and employment possibilities, social isolation, domestic abuse, and rape. Early pregnancy and sexually transmitted diseases are particularly dangerous for girls.
In Jordan, child marriage primarily affects Syrian minors, the vast majority of whom are girls. ICMC research also shows that the practice of early marriage is increasing, including among Jordanians.
"In our culture, women and girls marry at a young age," Mariam explained. However, Mariam and her fiancé broke their engagement after five months due to a lack of understanding. 
Mariam also suffered from self-esteem and was unable to engage in conversation with her friends or introduce herself to new people. Very often, she was left alone, lacking the words to communicate her feelings.
Fortunately, Mariam's mother was approached by ICMC staff, who counseled them on the importance of education and the risks of child marriage. Her mother registered her in ICMC youth empowerment groups, where she participates in guided peer conversations. Participants learn new strategies and practices to improve their self-esteem, communication, and social skills, as well as how to cope with boredom, hopelessness, social isolation, and anxiety.
Mariam's tale could have ended very differently had she not been provided with the necessary skills and knowledge, confidence, and support with which to confront her future challenges. Now 17, she is enjoying school and wants to become a physician. "For a time, I had lost my confidence, my identity, and myself. I was scared of what was ahead of me," she explains. Due to her absence from school, she is now enrolled in the 10th rather than 12th grade.
The Syrian schoolgirl is on track to achieving her goal. "If there's a will, there's a way!" says Mariam. She emphasizes the importance of education and raises awareness of children's rights to her friends and other young women.
On International Day of the Girl Child, ICMC amplifies girls' voices and raises attention to their rights and the unique challenges they face around the world. The UN declared 11 October to be International Day of the Girl Child in 2012. It is also called the day of girls and the International Day of the Girl.
ICMC's protection activities are financed by the U.S. Department of State's Bureau of Population, Refugees and Migration. They aim to strengthen the resilience of crisis-affected communities in Jordan, reduce their reliance on negative coping mechanisms, and enhance their protection.
* Razan Hroot is a communications officer with ICMC Jordan.