Resettlement Agencies Call on the Government to Provide Immediate Support to Afghans in Need of Protection
On 20 August, 23 organizations sent a joint letter to the White House, asking the U.S. government to swiftly assist Afghans following the Taliban forces' takeover of all major Afghan cities.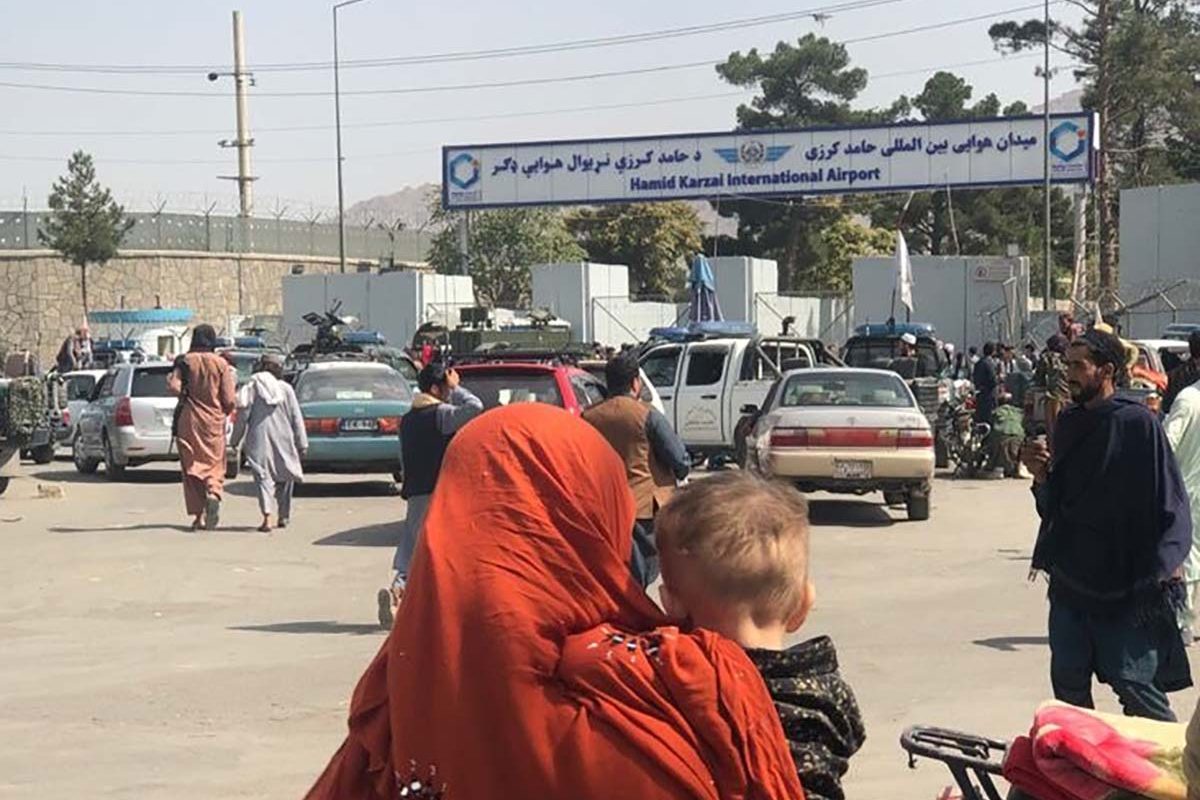 The International Catholic Migration Commission (ICMC) has joined national U.S. resettlement agencies and other non-governmental organizations as a signatory to the letter calling on the U.S. government to take immediate and decisive action to urgently evacuate and support Afghans in need of protection.
"Over the past days, our organizations have seen a surge in public support and inquiries about how to assist Afghans in need," reads the letter. "The American people are clear: our country's legacy in Afghanistan must be one that centers on human rights and humanitarian protection for the most vulnerable." 
"We are deeply concerned about the plight of Afghan people who are fleeing the country because they fear political, ethnic, religious and other persecution or threats to their security," says ICMC Secretary General Msgr. Robert J. Vitillo, who signed the letter on behalf of the organization. "We sincerely hope that the U.S government will ensure robust protection for these people, with particular attention to girls and women and to those people who worked for the U.S. military and diplomatic missions during its presence in Afghanistan, as well as those who assisted non-governmental organizations  that received U.S. government funding, such as former ICMC staff there. Of course, we hope that all countries will offer welcome and hospitality to Afghans fleeing their home country."
The rapid takeover of Afghanistan by the Taliban has led to a large-scale humanitarian and protection crisis. Fearing severe restrictions on universally recognized human rights, especially those of women and children, thousands of Afghans descended on Kabul airport in an attempt to secure safe passage out of the country. Many thousands more internally displaced Afghans across the country need protection and assistance to leave.
Pointing to the inability of standard refugee and visa processes to meet the urgent protection needs in Afghanistan, the letter's signatories call for the creation of expedited procedures to immediately evacuate Afghan refugees and allies to U.S. territories, where processing can take place.
ICMC and its national member, the United States Conference of Catholic Bishops (USCCB) – Migration and Refugee Services, and other non-governmental and faith-based organizations work with the U.S. government to provide a wide range of resettlement services to refugees overseas and across the U.S. The letter confirms the readiness of these organizations to further assist the U.S. government with interviewing and providing other legal and social services to newly-arriving families. The co-signatories emphasize the importance of promptly providing up-to-date guidance and information, effective quality control measures, and collaborative problem-solving as new programs are implemented.
"The U.S. must not stand by as Afghan civilians and allies suffer, and our organizations and networks of staff and supporters are prepared to process and welcome Afghan refugees immediately," states the letter
The Refugee Council U.S.A., a coalition of organizations advocating for just and humane laws and policies on forcibly displaced people, sent the joint letter to President Joseph Biden and eight high-level U.S. officials.
Update: On 24 August, President Biden asked refugee aid organizations to prepare to receive as many as 50,000 Afghans by 31 August, according to Bloomberg News. Details regarding their reception are yet to be confirmed.