"The Pandemic Is an Opportunity"
The Scalabrini International Migration Network took part in this year's Global Forum on Migration and Development Summit. In this article, SIMN executive director Fr. Jairo Guidini and Development Associate Sharon Granados Mahato discuss the organization's participation and how they hope civil society actors will grasp the opportunity offered by the COVID-19 pandemic to improve migration policies.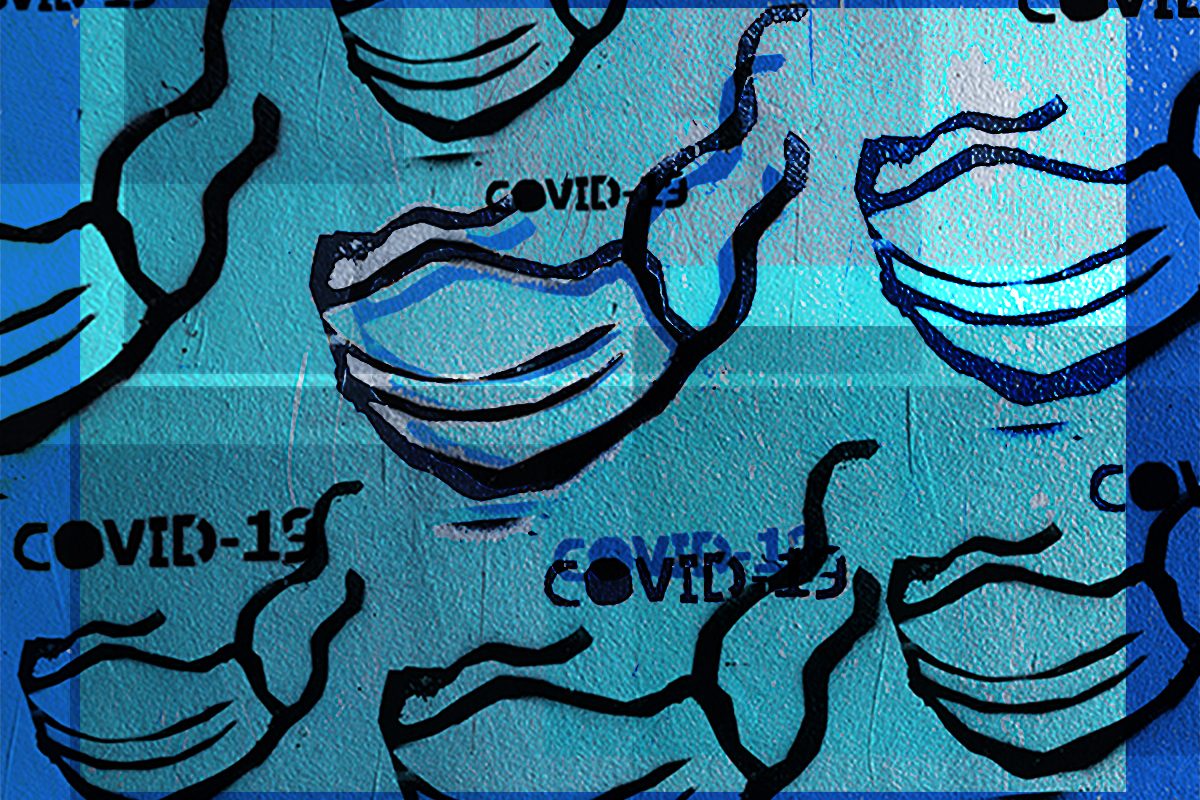 "The COVID-19 crisis has shown us that rich or poor, migrants or members of host communities, we all need to be immunized or we will all infect each other," says Fr. Jairo Guidini, executive director of the Scalabrini International Migration Network (SIMN). He sees the COVID-19 pandemic as an opportunity to change the discourse on migration.
Fr. Guidini headed the SIMN delegation of representatives at the 13th Global Forum on Migration and Development (GFMD) Summit, which took place remotely from 18-26 January 2021. During the Summit, civil society representatives, governments and representatives of the private sector discussed the future of migration policy.
"What we have now is a crisis within another crisis," says Fr. Guidini. The broader crisis is characterized by political polarization, the rise of religious fundamentalisms, discrimination and xenophobia. In this context, the pandemic offers an opportunity to make positive changes to our current policies and create a more humanizing discourse about migrants and migration.
At the GFMD Summit, SIMN advocated for partnerships that promote sustainable development and innovative solutions. These partnerships should involve migrants, recognize their abilities and support their upskilling when necessary. The organization has also made the documentation of irregular migrants, without which many migrants cannot access their fundamental rights, an advocacy priority.
"In all of our shelters and centers for migrants, judicial assistance and documentation are priorities," says Fr. Guidini. Without permanent protection, migrants can be excluded from employment and healthcare services. Therefore, the SIMN advocates for migration policies that offer permanent rather than only temporary protection.
SIMN's mission is carried out through its far-reaching partnerships with over 250 Scalabrinian organizations in 32 countries located in Asia, Australia, Africa, Europe and the Americas. SIMN fulfills its mission through Scalabrinian centers of research and study, social service centers for migrants, refugees and seafarers, shelters, senior centers, orphanages, medical clinics, kindergartens, schools, cultural centers and employment incubators. It provides displaced people with food, accommodation, legal assistance, vocational training programs and job placement. It also runs the Global Stella Maris Network through which it offers services to workers of the cruise, shipping and fishing industries, who are often at sea for months at a time. These services include shelter, training programs, advocacy, legal advice and access to international telephone lines and the internet to connect with family members.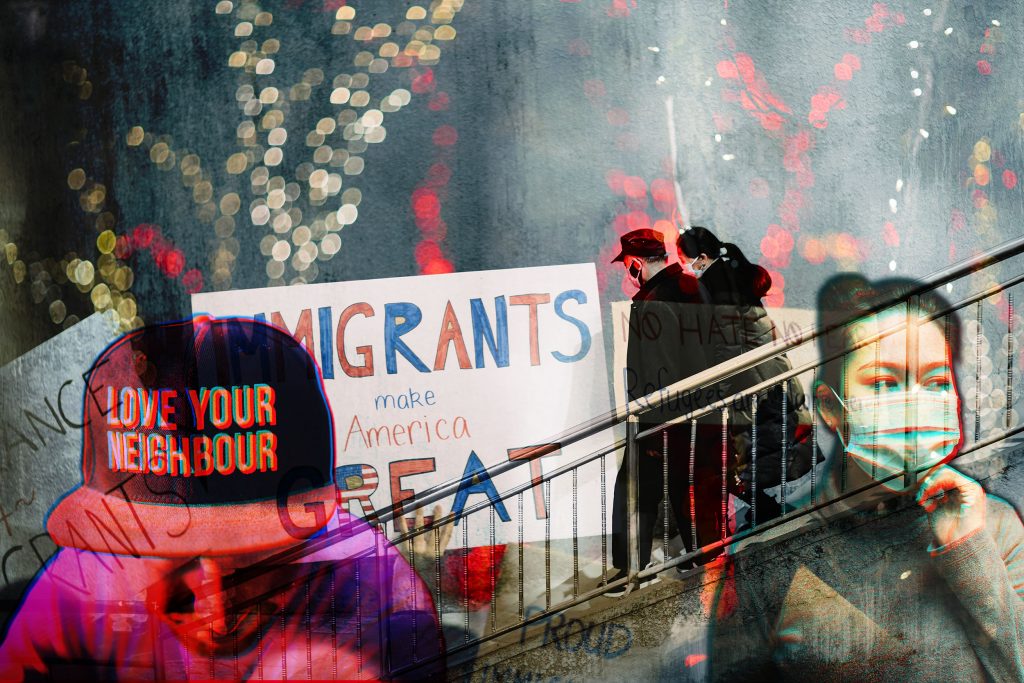 The Scalabrinian Centers for Migration Studies in New York, Paris, Rome, Basel, São Paulo, Buenos Aires and Manila conduct research and release publications on migration-related themes. The SIMN also supports the Scalabrini Communications Network, an initiative that fosters positive public perception of migration and promotes better governance through radio, print and social media communications.
Responding To the COVID-19 Pandemic
During the pandemic, the SIMN teams have had to adapt to a new reality. To respond efficiently, all traditional service delivery formats have been adjusted to remote and online solutions. While some shelters had to reduce their regular capacity, non-shelter support has increased significantly in all countries and missions. "The pandemic has posed many challenges, not only for migrants and their families, but also for our teams," explains SIMN Development Associate Sharon Granados Mahato. "Our teams have continued to provide access to basic needs, welcoming, decent housing and access to technology so that migrants might continue working and have access to education."
For example, programs are still running at the Scalabrinian migration center in Cucuta, Colombia, which has received high numbers of migrants fleeing Venezuela over the past years. "Schools continue to provide classes [online], but migrants' socioeconomic conditions don't allow them to access the 'new e-learning'," says Granados. "Children's and their families' access to the internet or to purchase the necessary data packages to attend classes is hugely limited. We see this both as a communications issue and as a marked gap in access to technology that continues to victimize the most vulnerable people. We continue to look for allies willing to support the response to these needs."
The migrant centers and shelters have also had to implement new sanitary protocols to avoid the spread of COVID-19. The shelters' capacity has been reduced to less than half. "With or without the pandemic, our teams on the field are responding to urgent needs," says Granados. "But beyond emergencies, we continue to empower migrants, giving them tools to allow them to remain" in the transit countries where they find themselves.
Indeed, the coronavirus pandemic has often stopped people on the move from continuing their journey, transforming countries of transit into long-term stays. However, Granados says that if migrants accessed their rights and the correct services, they could settle permanently, transforming what were previously transit countries into host communities.
To achieve this, SIMN applies the same Scalabrinian model of migrant employment, entrepreneurship and social innovation which it has always used. The model includes three elements:
The recognition of migrants as actors of development.
Investment in socioeconomic integration programs that promote self-sufficiency.
The creation of partnerships between organizations on the ground.
The Crucial Role of Partnerships
According to Fr. Guidini, the pandemic has made the importance of partnerships more apparent than ever. "The search for a vaccine has emboldened scientific exchanges between countries," he says. He sees the GFMD Summit as a chance to build bridges between civil society organizations, governments and the private sector. "We often criticize each other," he says. "That's fine, but it needs to be constructive criticism or rather, proposals that help us move forward" towards sustainable development, fair work and the inclusion of migrants.
SIMN hopes that the pandemic will also be an opportunity to foster partnerships between Catholic organizations and with other faith-based organizations. "When migrants arrive in a new city, they need to find emergency housing, education services, healthcare and assistance to find employment. Most organizations can't offer all of these services in a single place. But if we work together, each focusing on our strengths, we are in a better position to assist migrants," explains Fr. Guidini.
SIMN believes that only through what Pope Francis has called the "ability to work together in building our common home" can we achieve "new and universal solidarity," the inclusion of migrants and refugees and put an end to the "globalization of indifference."
---
Images in this article: Collages based on photos by Cheng Feng, Michael Amadeus, Nina Strehl, Nitish Meena, and Adam Nieścioruk on Unsplash.