Civil Society Organizations Urge the US Administration to Admit 95,000 Refugees in Fiscal Year 2021
Over 180 civil society and faith-based organizations including the International Catholic Migration Commission and its national member, the United States Conference of Catholic Bishops, are urging the U.S. Administration to resettle 95,000 refugees over the next 12 months.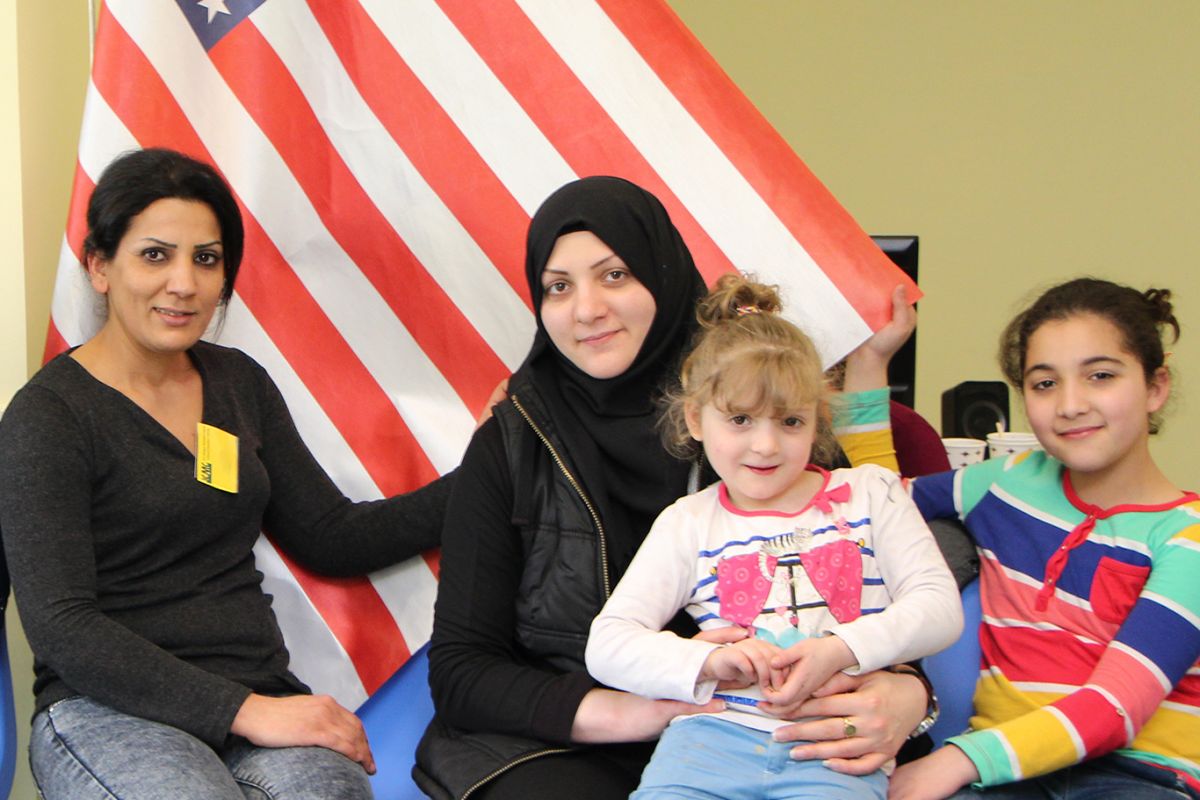 In a 31 August letter, over 180 organizations committed to human and refugee rights and humanitarian protection advocated that the U.S. Administration "return to historic norms" and resettle 95,000 refugees during the fiscal year 2021 (October 2020 – September 2021).
"The U.S. refugee resettlement program is a vital, life-saving program that protects the most vulnerable refugees and helps to reunite families fractured by forced migration. In the midst of the worst global displacement crisis in world history, with more than 29.6 million refugees worldwide, a strong U.S. refugee resettlement program is a humanitarian expression of our core American values," reads the letter.
Refugee resettlement to the U.S. has dropped drastically in recent years, just as resettlement needs worldwide are at their highest. According to the UN Refugee Agency, UNHCR, over 1,440,000 vulnerable refugees need resettlement because they can neither safely return to their home country nor live in dignity in the country to which they have fled. Less than 5% of them are expected to be resettled in 2020.
Since the 1980 U.S. Refugee Act was passed, the U.S. President establishes a refugee admissions cap every year at the end of September. This process is known as the Presidential Determination. Since 1980, the U.S. government has traditionally sought to attain this annual level of admissions: the average Presidential Determination from 1980 to 2017 stood at 95,000, and yearly arrivals at 85,000.
This trend came to a halt in 2018, when the Presidential Determination cut the refugee admissions cap to 45,000 and actual refugee admissions dropped to under 22,500. For the first time in its history, the U.S. lost its position as the world's resettlement leader. The admissions ceiling has since continued to drop, to 30,000 in 2019, then to 18,000 in 2020. Actual admission figures were even lower.
"Resettlement is the last resort for refugees who cannot rebuild their lives where they have first fled or return safely to their home country; it is a critical safety net in the humanitarian system," civil society and faith-based organizations explain in the letter.
Their message also underlines the contributions made by the three million refugees resettled to the U.S. since 1980, particularly their role in caring and providing for Americans throughout the COVID-19 pandemic.
"Over 176,000 refugees are healthcare professionals treating COVID-19 patients in hospitals and nursing homes and clinics and over 175,000 are part of the U.S. food supply chain, laboring as farm workers who put food on our tables and as truck drivers and grocery store workers making sure the shelves are stocked. Refugees have been on the frontlines reaching out as new neighbors to help the communities that welcomed them to overcome this virus," reads the letter.
"We urge the Department of State to strengthen the U.S. refugee admissions program as a life-saving foreign policy and humanitarian tool and admit 95,000 refugees in fiscal year 2021, a return to historic norms. We believe having a robust U.S. refugee resettlement program is part and parcel of strong U.S. leadership and also promotes democracy and supports the United States' foreign policy priorities agenda abroad."