Between Resilience and Vulnerability: Zaina's Story
Zaina's story illustrates what resilience means and how forced displacement as a result of armed conflict can throw a family into vulnerability. It also shows how the right assistance at the right moment can make a difference.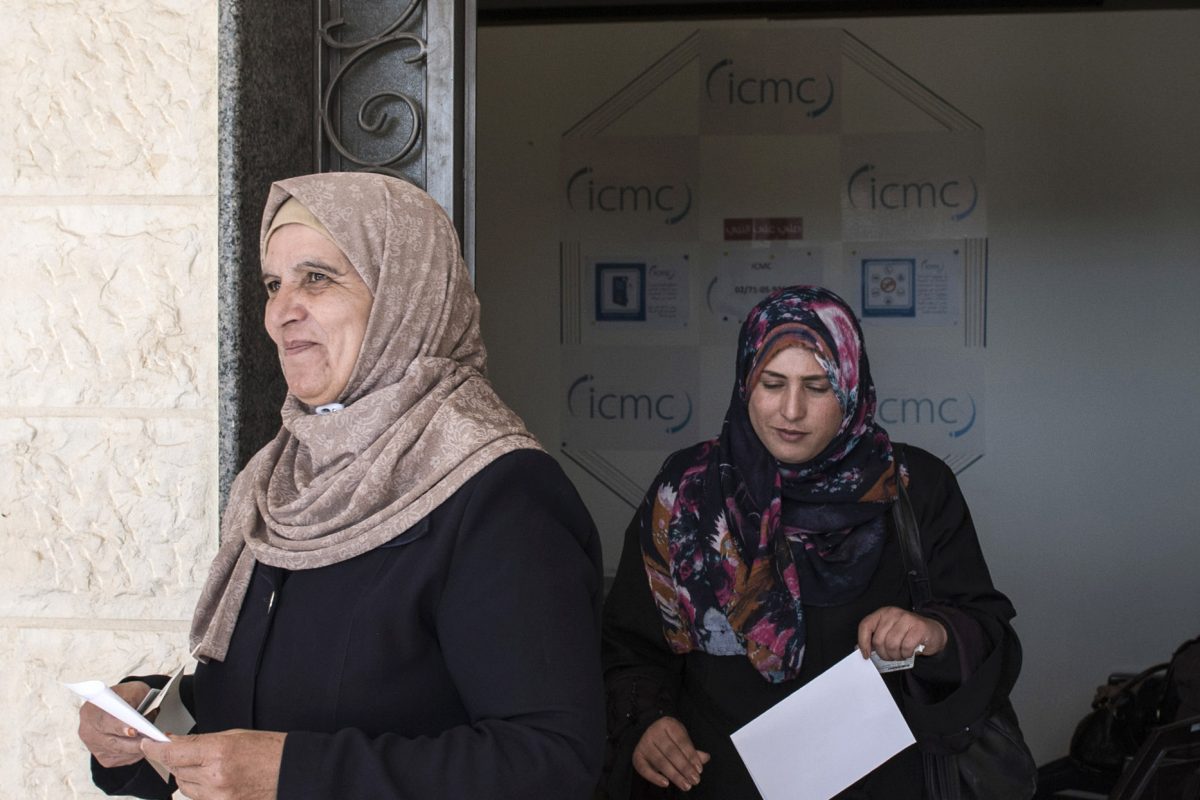 Zaina*, a 45-year-old Syrian mother of five, used to feel financially secure. "My husband worked in the United Arab Emirates and used to visit us every nine months. We owned our house. I didn't have to work and nor did any of my children," she recalls. Until the Syrian conflict shattered their lives.
In 2013, following the shelling of their building, the family went to stay with their in-laws. But rumors about the abduction of young children and girls in conflict areas made Zaina fear for the safety of her youngest son and her daughters. So, she decided to seek refuge in Jordan with her five children: a teenage boy, two young men in their twenties and two married daughters.
Before her arrival to Jordan, Zaina had already sent her middle son to join his uncle there, fearing the boy might be forcibly recruited into the army. Zaina's brother had left Syria to Jordan two years earlier, at the onset of the conflict.
The family made it safely to Jordan and ended up in the Za'atari Camp for Syrian refugees, but due to harassment incidents, they moved to Jordan's capital city, Amman, to join Zaina's brother. In Amman, the family lived in the same neighborhood for five years. But they were on their own, as Zaina's husband, who stayed in Syria, had abandoned them.
"My two eldest children were working for long hours on minimum pay. Mohammad, my eldest, changed jobs often, looking for a better pay. Sameer, my middle son, used to work in a wholesale clothing store for very long hours despite a leg injury he had suffered back in Syria. However, the money both made couldn't cover our daily expenses and rent."
In an effort to help earn the family's livelihood, Zaina started cleaning houses. "But the pay was very low and I was unable to negotiate a raise. And due to my chronic illnesses, I had to quit."
Because they could not pay the rent, Zaina and her family were evicted from their house. "The landlord thought we were on the UN Refugee Agency's aid list and had his eye on that financial assistance. When I explained to him that we weren't receiving any support, he was disappointed but agreed to reduce our rent. However, after a while our unpaid rents kept on accumulating. And finally, he got an eviction order from the court."
In 2018, after their eviction, Zaina's family moved to a new neighborhood, close to her daughters' families. One of her sons-in-law managed to get a job for Mohammad as a construction worker.
"For almost a year, we were fine," Zaina recalls. "Mohammad was working on a construction site. His salary and the scattered amounts I made from cleaning houses were enough to meet our daily needs and the cost of my medication."
But after nine months, Mohammad injured his back and couldn't go on lifting heavy bags of concrete for long hours. His unemployment and the cost of Zaina's medication further worsened the family's financial situation. Again, they couldn't pay their rent. The new landlord showed no sympathy for the family's situation. To push them out of the house, he used to cut the electricity and the water without notice.
"I almost lost my youngest son as a result of these tricks," says Zaina. "One day, we were out together. On coming back, we found the building's door closed. We called the landlord, but he didn't show up. My son decided to climb down to the neighbors' house at the basement so he could open the gate from the inside. When climbing down, he lost his grip and fell, cracking his skull."
With the extra medical expenses for this son, the family's financial situation got even more difficult. They had to find some sort of assistance or they would lose their home again. This is when Zaina began to look for relief. Her search eventually led her to the International Catholic Migration Commission.
Following an evaluation, the family benefited from two initiatives under ICMC's Basic Needs Program: the Cash for Rent Assistance and the Emergency Cash Assistance.
ICMC's cash assistance helped Zaina reduce her debt and lightened the family's financial burden. "I could pay some of my son's medical bills. Most importantly, I managed to keep my house after ICMC paid the landlord three months' rent. Now, we are secure and safe," says Zaina.
ICMC's Basic Needs Program: A Safety Net for Vulnerable Families
In 2019, the ICMC Basic Needs Program contributed to the social protection and stability of 3,720 vulnerable families from both the refugee and host communities in eight Jordanian governorates. Of those families, 1,260 were Syrian.
By providing them with cash and basic needs assistance, the program offered those families temporary financial relief. Hence, they could focus on addressing other pressing issues, such as sudden medical expenses, accumulating debt, overdue rents or securing money to meet daily needs.
Zaina and her family's story highlights the high vulnerability that many refugees seeking safety in Jordan endure as a result of their forced displacement and despite their resilience. ICMC will continue following up closely with this family and supporting them through additional referrals to specialized agencies.
* The name has been changed to protect the refugee's identity.