Are Refugees Bad or Good for the Economy?
The cost of receiving refugees may seem shockingly high, often leading people to fear that accepting them will be an economic burden for their country. But is that true? Evidence suggests that the cost can actually be more of an investment.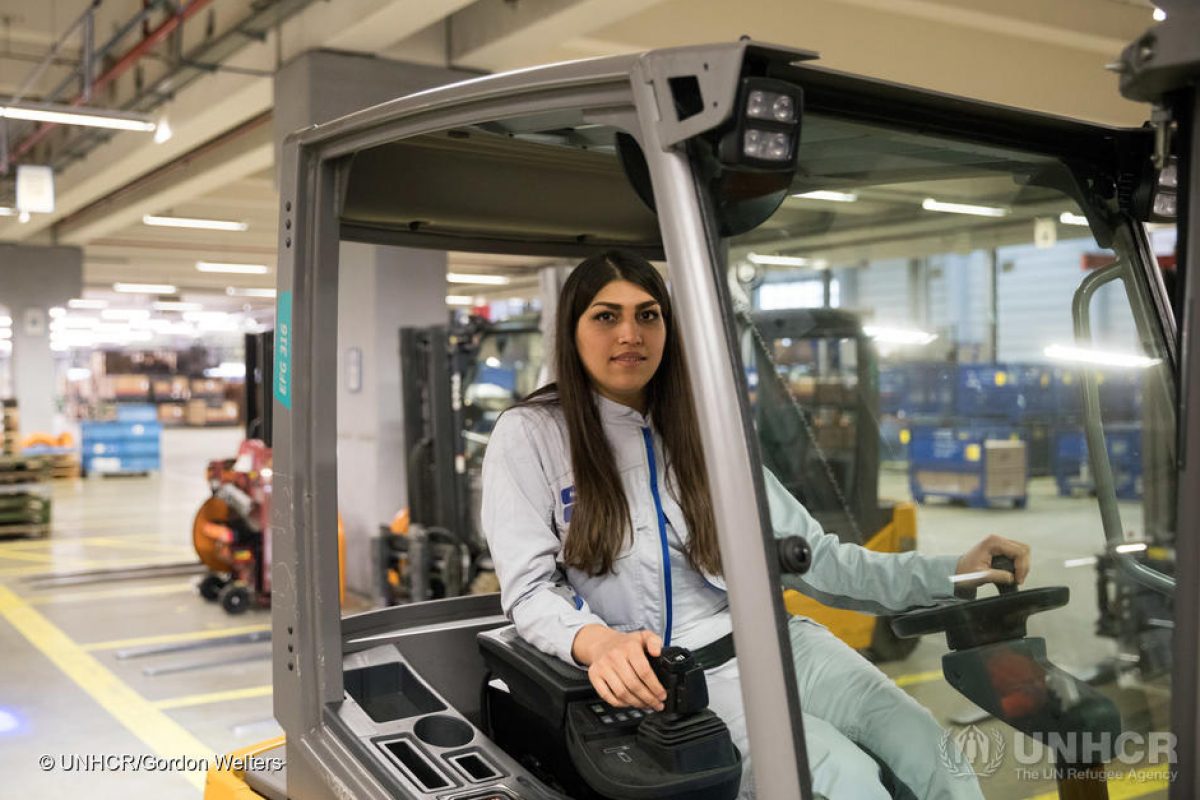 By Johanna Burke
"Some people say they would like to welcome refugees, but that we cannot afford it," says Hippolyte d'Albis, an economist at the Paris School of Economics. That is understandable. Refugees often enter their new country with very few resources and limited language skills, meaning that they rely on government assistance for housing, food, healthcare, language classes, and other expenses.
In the United States, a study found that between 1990 and 2014, each refugee resettled cost the government $15,000. Numbers like this often worry taxpayers, who fear that admitting refugees will be a burden on their country's economy. But that's not the full picture.
The above-mentioned study also found that after refugees have been in the U.S. for 20 years, they've paid an average of $21,000 more in taxes than they cost the government, pointing to an overall economic gain associated with refugee resettlement.
Across the world, countries that have accepted refugees have seen increases in median income and gross domestic product due to refugees' ability to start new businesses and replace aging populations. Which allows professor D'Albis to say that, historically, welcoming refugees "has not been a cost, and that if you do not welcome immigrants, the economy might be worse off."
Entrepreneurship Generates Wealth and Jobs
Contradictory to the usual fear that refugees will take away jobs, the evidence shows that they are more likely to create jobs than other migrant groups or native-born citizens. Starting a business requires risk-taking, resilience, and determination, and many refugees' life experiences have provided them with these skills, making them excellent entrepreneurs.
In 2001, Haroon Mokhtarzada, a refugee from Afghanistan, started "Webs," a website design company, with his brothers. Ten years later, he was able to sell it to Vistaprint for $117.5 million. Mokhtarzada says, "When you come here, you have no network and fewer job options — so you make opportunities for yourself." In the U.S., 13% of refugees are entrepreneurs, in comparison to 11.5% of other immigrants, and only 9% of the native-born population.
In Australia, a 2019 report found that each refugee business created adds an additional $98,200 to the economy per year. When a refugee starts a business in Australia, they save the government over $33,000 in welfare payments and generate almost $10,000 in tax revenue. Refugees' entrepreneurial spirit can be an immense benefit to the economies of their new homes.
Replacing an Aging Population
In high-income countries, the portion of the population over 65 is currently growing at one of the fastest rates in history. With a large percentage of a country's population aging, the demand for social services increases while leaving gaps in the workforce. This creates an economic problem. Countries can mitigate this problem by accepting refugees.
In the U.S. in 2015, only 49.7% of the native-born population was of working age as compared to 77.1% of the refugee population. This allows refugees to fill the jobs vacated by older Americans and sustain the economy.
Germany faces a similar problem, with millions of Germans retiring each year and too few young people coming in to replace them. In 2015 alone, Germany accepted one million migrants and refugees of whom one-third were under 25. With some assistance in terms of job training, these refugees can replace retiring workers.
SAP, a German software company, started providing internships and employment opportunities for refugees in 2015. Björn Emde, SAP's vice president for global corporate affairs, says that "from our point of view, the project was a great success and a great learning opportunity for all of us." Sana Dawod, a 32-year-old refugee from Syria who started her job with SAP through this program, reports that "Getting this job in SAP has helped me to feel more secure and also it helped me to get permanent residency."
By October 2018, almost 35% of refugees in Germany since 2015 were employed, of whom 50% were working in skilled jobs. When a declining national workforce is balanced out by young refugees, the economy can remain strong and provide necessary social services to an aging population.
Income Growth After Resettlement
By participating in the workforce and creating new jobs, refugees have raised the median income of many host countries. In the U.S., refugees' incomes tend to be well below the median for the first five years after resettlement. However, within the first 25 years, their median income triples to $67,000, which is $14,000 higher than the national average.
Research from the World Bank showed that, as of 2015, Syrian refugees in Turkey had increased the country's average wages by creating formal jobs outside the agriculture sector.
Higher incomes allow more money to go into taxes and businesses, benefiting the economy as a whole. In addition to the economic benefits provided by an increase in refugee income, it also gives refugees a sense of purpose and financial independence. By improving their own lives, refugees can create economic benefits that also improve the lives of residents of their new country. Therefore, hosting refugees benefits everyone involved.
Overall Economic Growth
An influx of refugees can also increase a host country's gross domestic product. Taking in large numbers of refugees is often costly at first. However, tax-payers' money going to social services, job-training programs, and integration efforts can be viewed as an investment. Research shows that it results in a net gain to the economy.
A study of the economic impact of refugees in Europe between 1985 and 2015 showed that in just two years of an increased inflow of refugees, the economy in the 15 countries studied became healthier and unemployment decreased. Refugees generated demand for goods, created jobs, and paid taxes. They were thus able to offset the cost of the government support they needed on arrival.
Similarly, a 2016 Tent Foundation report found that in the European Union, each euro invested in refugee support programs produced two euros of return in economic benefits.
Creating These Benefits in Your Community
When a country invests in welcoming refugees, it not only does the right thing morally, i.e., helps the world's most vulnerable people in their time of need, but also promotes economic growth and creates a more positive future for all its residents.
In order for countries to receive these economic benefits, they obviously need to make sure that refugees are accepted, welcomed and integrated. Many organizations and communities have understood this and have mobilized to make this happen.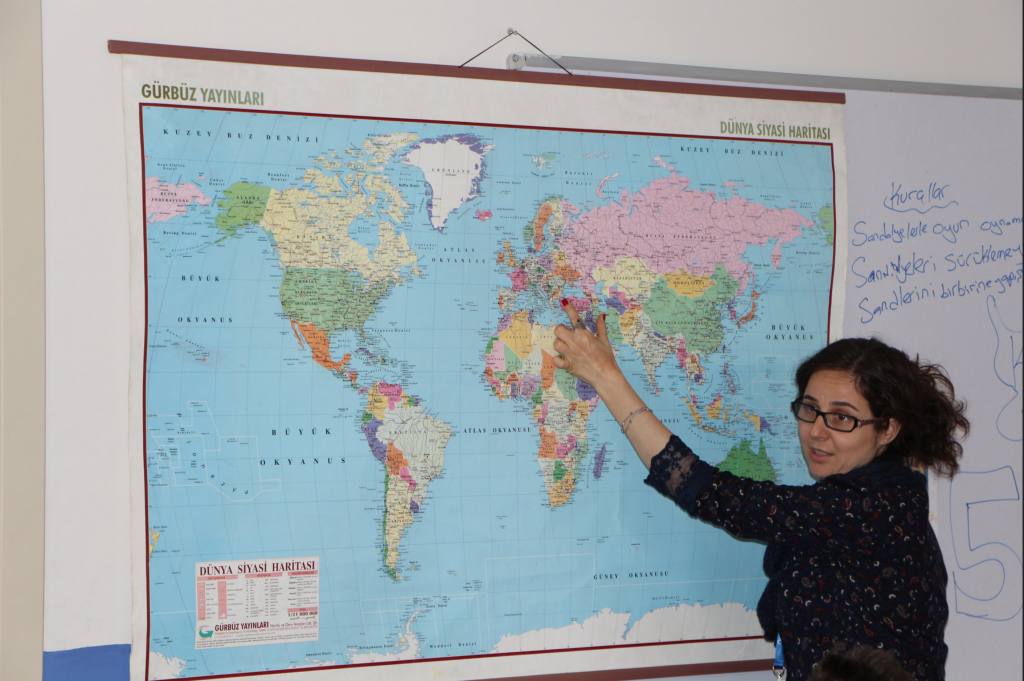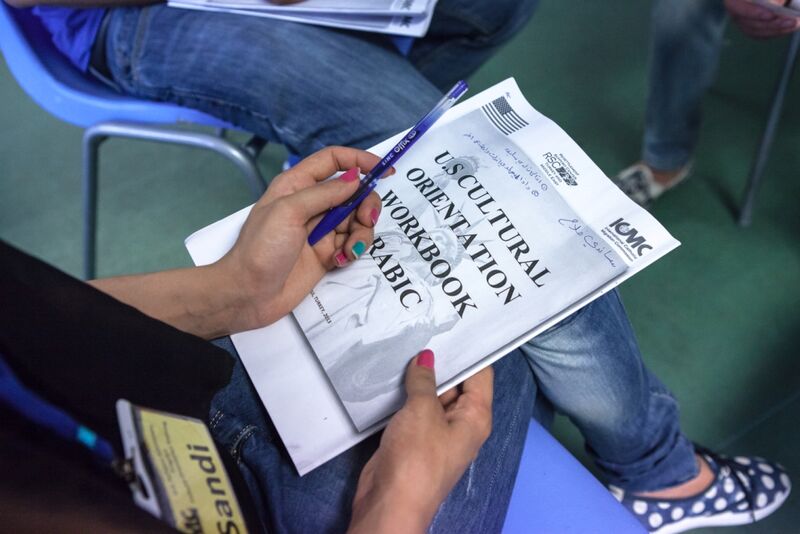 In the European Union, the SHARE Integration Network, led by the International Catholic Migration Commission (ICMC), works to improve integration efforts in 27 countries. The network trains and prepares communities to welcome refugees and help them better adjust to their new homes. Through this program, refugees can quickly become participants in the local society and economy.
In the U.S., the resettlement of vulnerable refugees is organized by several non-profit agencies. One of them is the Migration and Refugees Services department of the U.S. Conference of Catholic Bishops (USCCB), an ICMC member. The USCCB works with government officials and communities to welcome refugees and support them throughout resettlement and integration.
Many of the refugees welcomed to the U.S. and Europe through state-led resettlement programs have been assisted by ICMC at its Resettlement Support Center in Turkey and Lebanon, which provides a range of services including case management and cultural orientation.
With the help of its generous donors, ICMC helps give refugees and migrants the chance of a new life and the opportunity of becoming active and productive members of the communities that welcome them. Please consider joining in this mission of restoring dignity and inspiring change by donating today.