Don't Let Internally Displaced Persons Go Unseen, Faith-Based Organizations Plead
On 20 June, World Refugee Day, ICMC and over 50 other faith-based organizations exhort world leaders, policymakers and people of goodwill to remember the plight of internally displaced persons.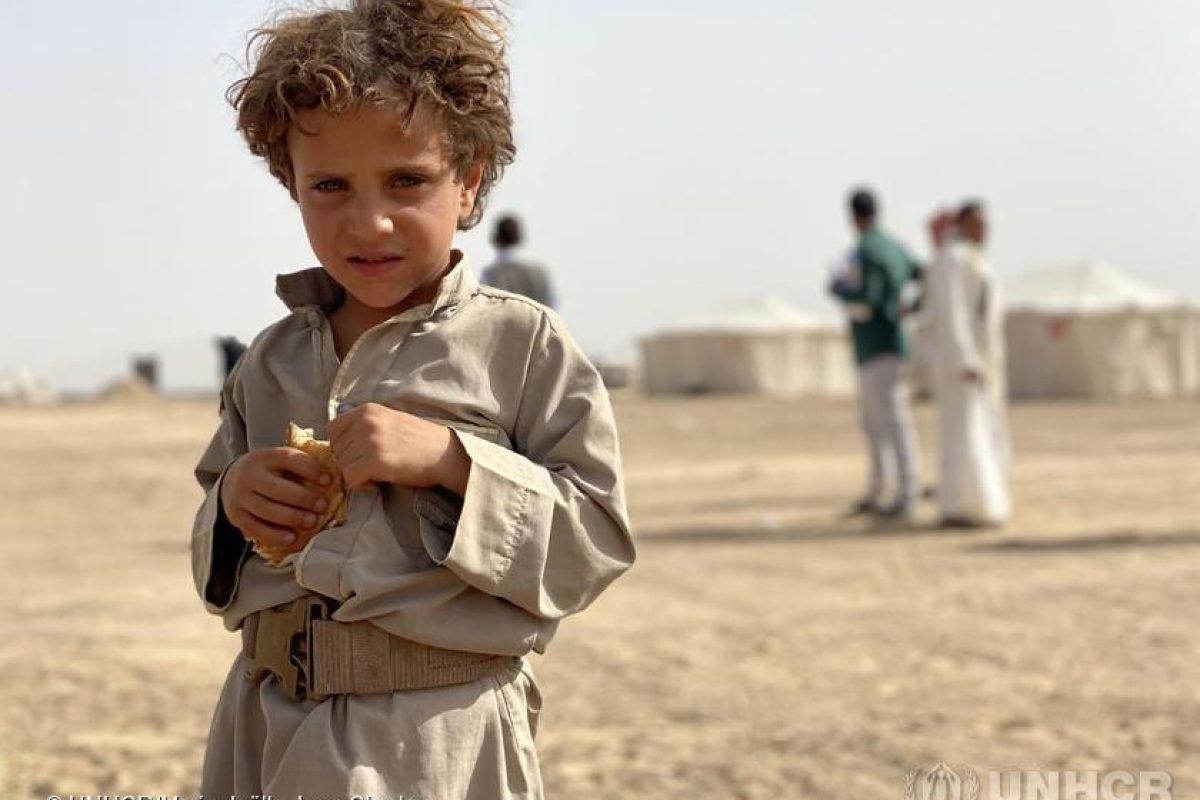 On World Refugee Day 2020, 20 June, the International Catholic Migration Commission (ICMC) and 53 other faith-based organizations urge the world not to forget internally displaced persons (IDPs).
There are at least 50.8 million IDPs worldwide, representing about two-thirds of all people forced to leave their homes. These people have fled violence, persecution, or natural disasters, but have not crossed an international border and remain in their country of origin.
IDPs are often even more vulnerable than those who have sought refuge abroad as they do not fall under the umbrella of international law that protects refugees. As a result, they remain widely unseen and their plight rarely attracts international attention.
The current COVID-19 pandemic has affected everyone, but IDPs are among those with the most vulnerability. Cramped living spaces make social distancing impossible, and many cannot access healthcare. Moreover, "the profound social and financial crisis brought about by the pandemic could result in the concerns of IDPs receding further into the background," says the joint statement signed by ICMC.
The statement signatories ask for enhanced legal protection, non-discriminatory access to services, and respect for IDPs dignity. The statement also calls for enacting peacebuilding and reconciliation programs, and for renewed attention to the plight of IDPs around the world.
Responding to the needs of internally displaced people has been part of ICMC's mandate since its creation. Today, ICMC works with its network of members, the Conferences of Catholic Bishops worldwide to assist and protect IDPs in their countries, and coordinates the network's efforts.
ICMC also advocates for the rights of IDPs, including through its involvement with the UN High-Level Panel on Internal Displacement. Throughout the pandemic, ICMC has advocated that diagnostic tests, treatment, and COVID-19 vaccines be made accessible to IDPs and other displaced people.
"Forced displacement is among the most serious humanitarian emergencies the world has seen in recent times. But, as Pope Francis reminds us constantly, it's not about numbers, it's about the persons – mothers, fathers, children, grandparents, all loved ones – who are forced by violence to leave all that is familiar to them to seek freedom from senseless killing and destruction, whether or not they cross international borders. For and with these people, ICMC strives to remain faithful to its mission of restoring dignity and inspiring change," says Msgr. Vitillo.
"Displacement is about real people, and we must always remember that Jesus was once an IDP," concludes the statement. "COVID-19 has stirred us to reflect on the displacement in our own hearts and on the flaws in our economic and political systems. Greed can so easily displace compassion. Deep in our hearts we know that care for others – not exploitation of them – makes us truly human."