UK Announces Refugee Resettlement and Community Sponsorship Programs Due to Start in 2020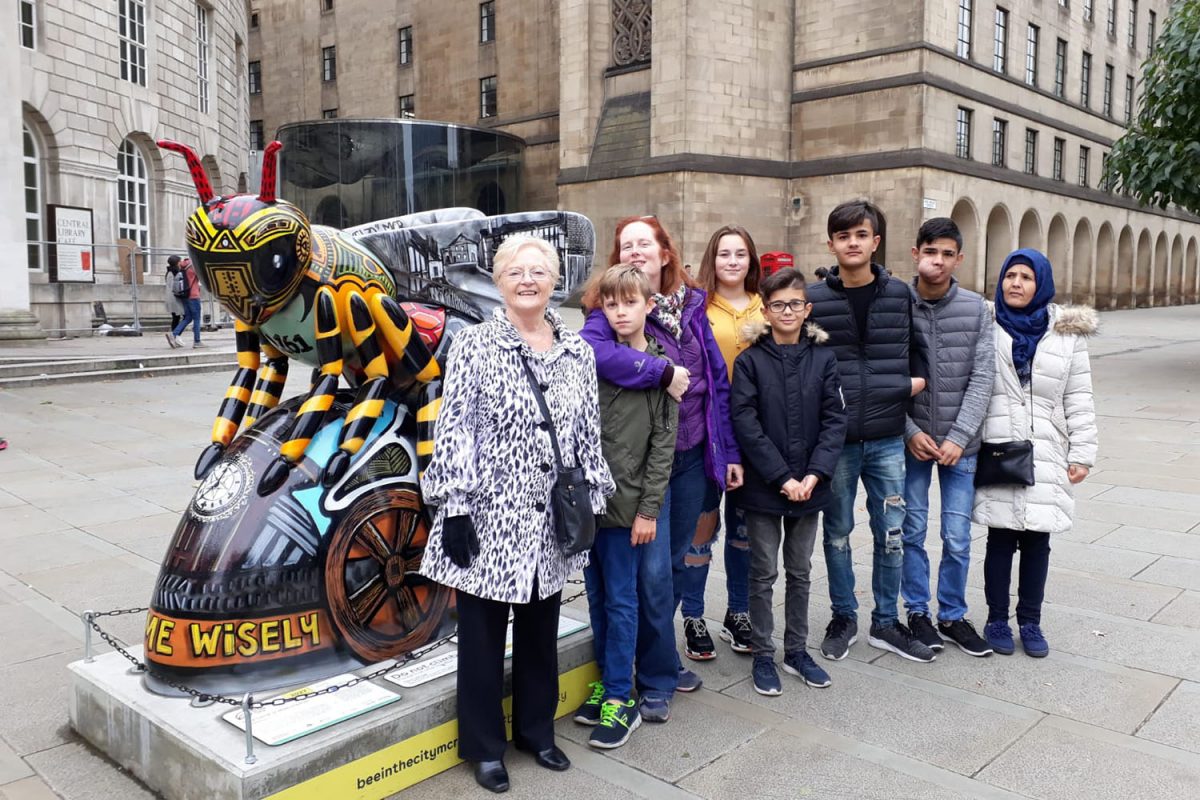 The UK government has announced plans for a new refugee resettlement program, to be implemented as of 2020. It has also made a commitment to continuing and expanding community-based sponsorship schemes to receive refugees.
The new UK resettlement program will receive at least 5,000 resettled persons in 2020. It will expand its geographical focus to include refugees outside of North Africa and the Middle East, while increasing flexibility via a new process to improve emergency resettlement.
The announcement also confirmed the continuation of the UK's national Community Sponsorship scheme with a significant new element: persons received via these efforts will be counted in addition to those covered under national resettlement commitments.
Community-based sponsorship began in the UK in July 2016 when a first Syrian family was welcomed by the Archbishop of Canterbury. According to Citizens UK, by the end of 2018, some 200 people who arrived via sponsorship were welcomed by some 140 groups. The new scheme will build on this foundation of successful practice.
"ICMC Europe and the SHARE Network welcome the continuation of the UK's national Community Sponsorship scheme and especially the announcement that the number of persons received via these efforts will exceed that of those received under national resettlement commitments," says ICMC Europe Head Petra Hueck.
"We also welcome the fact that the UK government will continue to financially support local authorities and NGOs in their work to help refugees integrate into local communities," Hueck adds. "Resettlement has expanded considerably in the UK, both in big cities and small communities alike. It is good to see that the government will sustain these efforts in the years to come."
The UK government's decision recognizes the achievements of the many communities that have engaged in sponsoring refugees since 2016.
As Archbishop of Canterbury Justin Welby reflected: "I am delighted that the government recognizes the value of communities welcoming refugees through community sponsorship… I call on faith leaders and communities to make the most of this opportunity to change the lives of more refugees and transform communities in the process."
ICMC and the SHARE Network fully endorse the Archbishop's views on refugee resettlement and congratulate all those involved in welcoming and supporting refugees and advocating for expanded community sponsorship in the UK.
A shift in vision
Speaking at the Annual Tripartite Consultation on Resettlement (ATCR) in Geneva on 2 July, Bishop Paul Butler from the Anglican diocese of Durham in the United Kingdom invited participants to switch from a burden-based approach to resettlement to viewing refugees as gifts to the communities that receive them.
"Each [refugee] has their own story. […] Now these stories are often of persecution and abuse, of fear and pain. […] But listen again and these are individuals who have been resourceful, persistent and determined. They are amongst those who most want to succeed and contribute well to the life of a nation that offers them sanctuary, freedom and hope. Each individual, each family group is a gift."
Building on the commitment of faith-based organizations welcoming refugees under his country's Community Sponsorship Scheme, Bishop Butler called for new and innovative partnerships in refugee resettlement. These partnerships must reflect the diversity of the integration experience and involve all actors in society, as well as focus on refugees' contributions to communities and societies.
Bishop Butler suggested that the approach used in community sponsorship of resettled refugees could be applied in the whole asylum process, with an accompaniment to people claiming asylum available from day one. This, he said, would go against the tide of creating two increasingly separate and at times diverging systems.
---
SHARE Integration builds the capacity of local actors to engage in community sponsorship for refugee protection, through:
The SHARE Working Group on Private Sponsorship facilitated by ICMC Europe and Caritas Italy.
The forthcoming SHARE publication 'Preparing communities to sponsor and integrate refugees' produced in collaboration with Caritas and due to be published in September 2017.
Training for local actors engaged in or considering becoming involved in private sponsorship, via the SHARE Preparing Welcoming Communities Training Curriculum.
The European Resettlement Network has contributed to an expanded knowledge base for community and private sponsorship in Europe – see for example: