NGOs Call on European Union to Admit More Refugees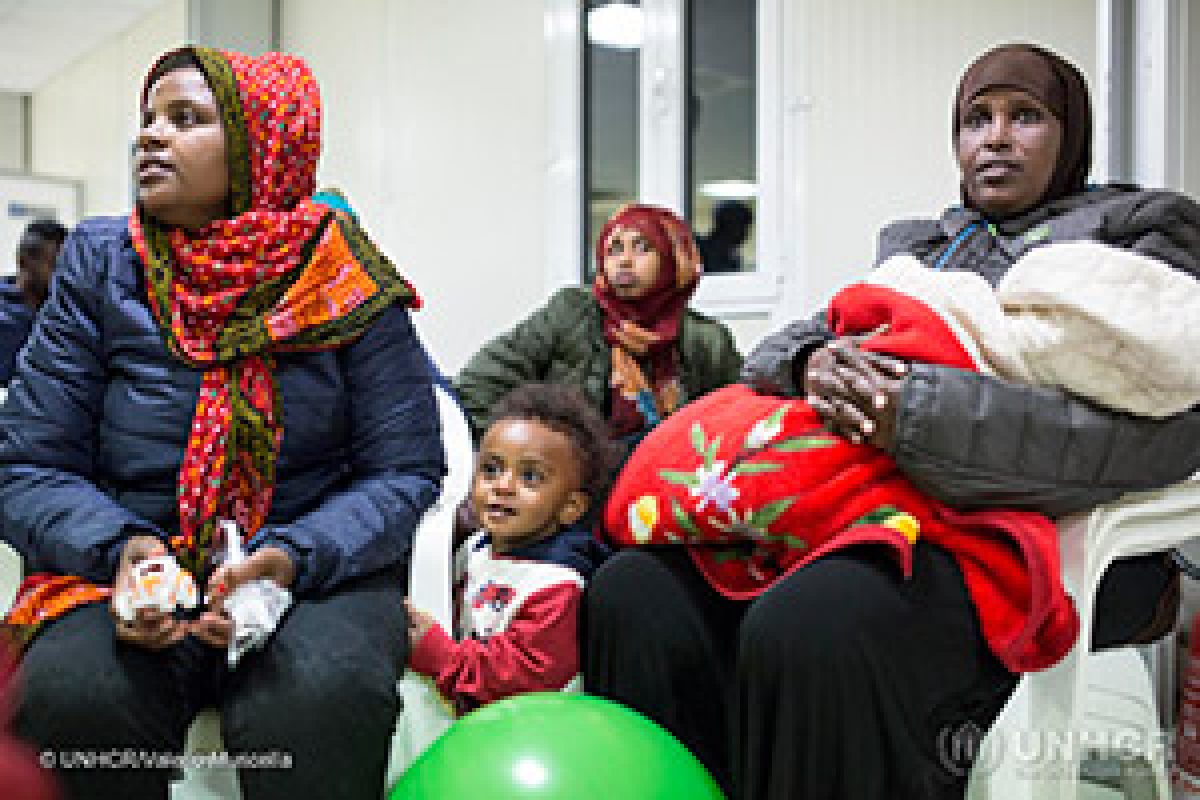 ICMC Europe has joined other civil society organizations in a call to open additional, legal and safe admission pathways for refugees in the region that would offer them more protection and opportunities to rebuild their lives.
In a statement issued on 30 November, the International Catholic Migration Commission (ICMC) Europe office and 15 other civil society organizations highlighted the urgent need for more legal and safe avenues to Europe to protect vulnerable people displaced by war, persecution or violence.
The statement notes that although there were 25.4 million refugees and 3.1 million asylum-seekers worldwide at the end of 2017, only some 65,000 refugees were able to resettle to a third country. The UN Refugee Agency (UNHCR) estimates that 1.4 million refugees will need resettlement in 2019.
These gaps lead people in need of international protection to "engage in desperate and often deadly journeys" in an attempt to find safety, the civil society actors say. By late October 2018, the UN Migration Agency (IOM) had registered more than 2000 deaths in the Mediterranean Sea so far this year.
The Global Compact on Refugees, slated for adoption by UN Member States by the end of the year, provides a new framework to ensure that safe and legal pathways are expanded, the statement says. At the same time, European Union institutions have urged Member States to increase legal avenues for refugees to find protection in Europe.
"We, therefore, call on States to take steps to expand access and facilitate procedures to implement complementary pathways as a fourth durable solution and protection possibility for people of concern," the statement reads. The three durable solutions for refugees are local integration, voluntary repatriation and resettlement.
The large range of existing civil society initiatives shows the potential of complementary pathways — such as family reunification, scholarships, community-based sponsorships, humanitarian visas and labor mobility schemes — to respond to protection needs.
These admission channels, the statement stresses, should provide refugees with additional entry routes, and "neither undermine resettlement programs nor replace the possibility to request asylum."
Such pathways are a way for states to "demonstrate international solidarity and responsibility-sharing with major refugee-hosting countries who… host 85% of the global refugee population," the statement says.
Complementary pathways also engage local communities, a key factor if integration is to be enhanced, particularly when anti-refugee sentiment is high. The civil society actors urge national governments to build on successful experiences already in place.
The statement is a further step in ICMC Europe's ongoing advocacy for complementary refugee admission pathways in the region. As part of the European Resettlement Network (ERN+) project, in partnership with both IOM and UNHCR, ICMC Europe has developed key research on such innovative models.
ICMC Europe also works through the EU-FRANK project to equip EU Member States to further develop traditional resettlement for refugees needing protection.