ICMC Appoints New President and Governing Committee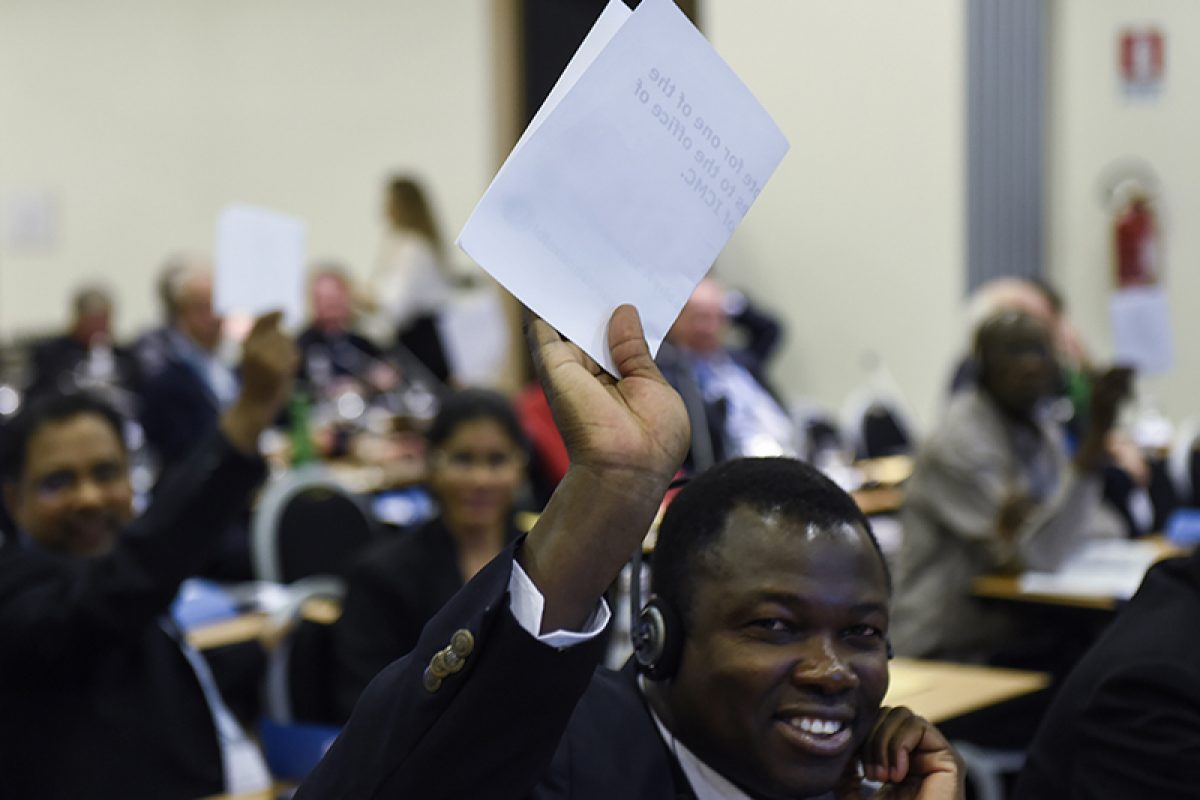 The Council of the International Catholic Migration Commission has elected Dr. Anne Therese Gallagher as the Commission's President. The Council also appointed a 14-member Governing Committee and ratified its Secretary General Msgr. Robert J. Vitillo.
The ICMC Council 53 voting members, who represent national Episcopal Conferences in as many countries, elected Dr. Anne Therese Gallagher, an Australian-born lawyer, practitioner and scholar whose experience spans more than 25 years (see full bio below), as the Commission's President in Rome today.
The members of the newly appointed Governing Committee are:
Africa
H.E. Archbishop Simon Ntamwana (Burundi)
H.E. Bishop Lucio Andrice Muandula (Mozambique)
Asia
Rev. Fr. Jaison Vadassery Joseph (India)
H. E. Bishop Ruperto Cruz Santos (Philippines)
Europe
H.E. Dr. Archbishop Stefan Hesse (Germany)
Ms. Marie-Christine Ries (Luxembourg)
Latin America
H.E. Bishop Guillermo Ortiz Mondragon (Mexico)
H.E. Bishop Misael Vacca Ramirez (Colombia)
North America
H.E. Thomas Christopher Cardinal Collins (Canada)
Mr. William Canny (U.S.A)
Middle East
Rev. Fr. Habib Kalakech (Lebanon)
North Africa
H.E. Bishop Giorgio Bertin (Djibouti/Somalia)
Oceania
Rev. Sr. Maryanne Loughry (Australia)
Caribbean
Rev. Fr. Julio Antonio Feliz Acosta (Dominican Republic)
Msgr. Robert J. Vitillo was ratified as Secretary General by the ICMC Council.
Msgr. Vitillo had been appointed by the former Governing Committee in June 2016. A national of the U.S.A., Msgr. Vitillo is a trained social worker with a broad expertise in migration and refugee services, child protection, social services, human rights, HIV/AIDS and global health. From 2005 to 2016, he served as Head of Delegation of Caritas Internationalis in Geneva and as Special Advisor on HIV and AIDS.
"We have truth and humanity, love and compassion on our side"
ICMC's work and mandate are central to a "new political and social reality" marked by "great stress and uncertainty," said Dr. Gallagher, addressing the ICMC Council by phone on 8 March. Amid loss of faith in multilateral cooperation and institutions, and wavering commitments to fundamental principles of human rights and justice, "migration has become the flashpoint," she added, "the lens through which governments and communities are interpreting and responding to the world."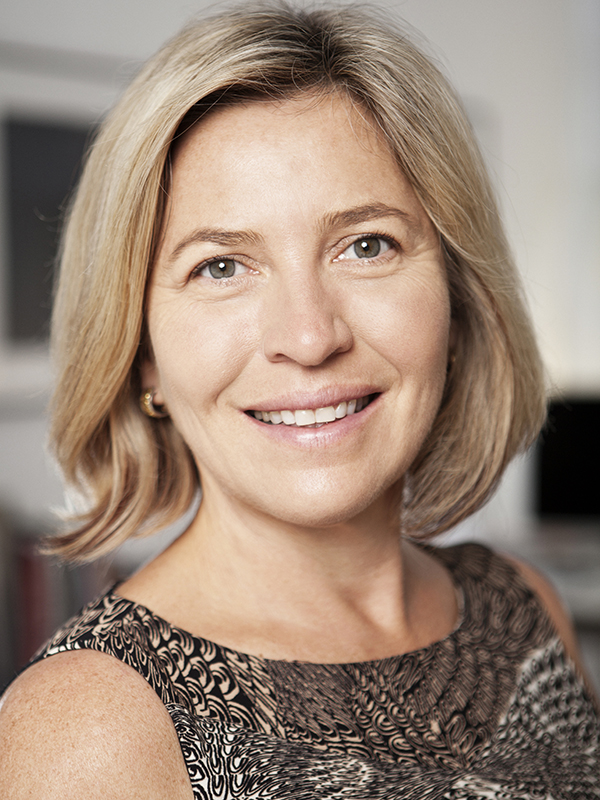 While the challenge is enormous, Dr. Gallagher acknowledged, Pope Francis' engagement on the migration issue represents an "unprecedented opportunity" for the Catholic Church and the ICMC "to speak its truth loudly, clearly and consistently," providing an "urgently needed global leadership" in line with the Holy Father's moral and spiritual guidance. "We have truth and humanity, love and compassion on our side," she added, thus "failure is not an option."
Dr. Anne Therese Gallagher is an Australian-born lawyer, practitioner and scholar. An expert on migration, human rights and the administration of criminal justice, her experience spans more than 25 years and over 40 countries of Africa, the Americas, Europe, the Middle East and Asia.
Gallagher began her international career in 1992 as a Legal Officer with the United Nations. From 1998, to 2002 she was Senior Adviser to Mary Robinson, High Commissioner for Human Rights – playing a key role in development of international laws and policies and coordinating UN agencies to that end.
Since 2002, Gallagher has continued to work closely with the UN while holding multiple leadership positions, including within the world's largest criminal justice intervention against trafficking (2003-present). Her current posts include Co-Chair of the International Bar Association's Presidential Task Force on Human Trafficking; Member of the International Migration Organization's Migration Advisory Board; and Academic Adviser to Doughty St Chambers (the UK's leading civil liberties law firm).
A practicing Catholic, Gallagher was involved, from the earliest stage, in the Vatican's efforts to address human trafficking and is currently a member of the Archbishop of Sydney's Taskforce on Modern Slavery.
Gallagher has lectured at many universities including Oxford, Cambridge, Harvard and Stanford. Her publications include many articles in major scientific journals, as well as two reference texts: the prize-winning The International Law of Human Trafficking (2010), and its companion volume, The International Law of Migrant Smuggling (2014).
Gallagher's has received multiple awards for her work including: Australian Freedom Award (2011); U.S. Government Trafficking in Persons Hero (2012); Australian National University Alumni of the Year (2013); and Peace Woman of the Year (2015). In 2012, she was appointed Officer of the Order of Australia for her distinguished service to law and human rights.
Gallagher holds a Bachelor of Arts and Bachelor of Laws from Macquarie University; a Master of International Law from the Australian National University and a Doctor of Philosophy from the University of Utrecht.
The ICMC Council met in Rome from 6-8 March 2018. Council members were received by Pope Francis in private audience on Thursday, 8 March 2018. The key panels and presentations were broadcast live on Facebook and YouTube.
The assembly is ICMC's highest governing body and is composed of representatives of its national members, including national Catholic Bishops Conferences and Catholic-inspired institutions engaged in migration and refugee issues. It meets every four years.