Catholic Organizations Call on States to End the Detention of Migrant and Refugee Children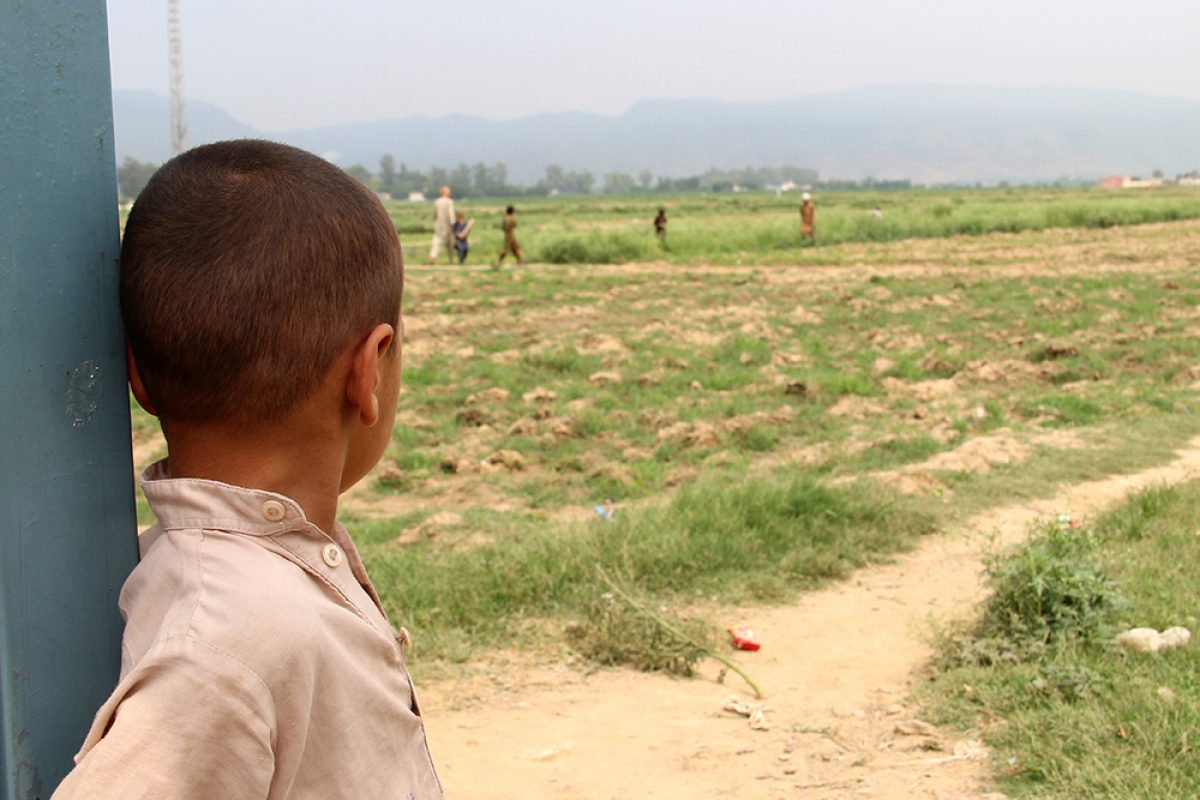 Representatives of Catholic organizations, including the Holy See, Caritas Internationalis, the U.S. Conference of Catholic Bishops, the Center for Migration Studies and ICMC advocated for the end of child migrant detention practices.
A group of Catholic organizations gathered at the UN Headquarters in New York City on 21 February urged States to put the protection of migrant and refugee children front and center.
The event — entitled "Ending the Detention of Migrant and Refugee Children: Best Interest Determination and Alternatives to Detention" — took place on the sidelines of the first of six week-long negotiation sessions on the Global Compact on Safe, Orderly and Regular Migration occurring over the next six months.
"Detention of migrant and refugee children happens despite solid evidence of how harmful this practice is for children and their development," said Archbishop Bernardito Auza, the Permanent Observer of the Holy See to the United Nations in New York.
In addition to that, Archbishop Auza said, there is "growing international consensus […] that detention of migrant children is never in their best interests […] neither is it in the best interests of States, as it is expensive, burdensome and rarely deters would-be migrants."
It is estimated that nearly 50-million children have left their home countries in search of peace, security, and a better future. Without the supervision of parents, they are more susceptible to trafficking, exploitation, and the possibility of detention and deportation.
In the words of Pope Francis, migrant children "are invisible and voiceless: their precarious situation deprives them of documentation, hiding them from the world's eyes; the absence of adults to accompany them prevents their voices from being raised and heard."
More than 100 countries worldwide still practice child detention, a policy which the Catholic representatives hope to have replaced with Best Interest Determinations, or BIDs. BIDs are formal processes with strict procedural safeguards designed to determine the child's best interests for particularly important decisions affecting them.
ICMC Secretary General Msgr. Robert J. Vitillo explained that BIDs "should include an examination of the necessary pre-conditions for assuring the dignity and well-being of the children, including proper identification; an adequate registration process, with relevant documentation; the opening of an individual case file; tracing; the appointment of a guardian; the provision and monitoring of temporary care arrangements; and, perhaps most importantly, direct discussion with the children on their views concerning best interest planning for their safety and future."
In discussing best practice in this field, Msgr. Vitillo commended Italy's 2017 unaccompanied minor law as a model for other European countries. The new Italian law protects migrant and refugee children through a set of measures to be put into practice in a child-sensitive manner.
The ICMC General Secretary also highlighted the crucial role of family involvement to facilitate long-term planning with migrant children, as shown by the experience of ICMC special member Caritas Belgium. The organization's staff working with unaccompanied migrant children try to restore family links whenever possible.
Ashley Feasley, Director of Policy at the U.S. Conference of Catholic Bishops' Migration and Refugee Services, spoke of the CARA Family Detention Pro Bono Project. Through the project, four organizations provide access to legal and counseling services to migrants and refugees held in US family detention facilities.
Moderator Fr. Michael Czerny, Under-Secretary for the Vatican's Migrants & Refugees Section, summarized the need for action in his opening remarks. "Migrant and refugee children: these are our first and final focus [and] the fact that they are migrant or refugee cannot possibly reduce the meaning, scope or priority of their best interest."