Pakistani Boy's Gift to a Somali Refugee Girl Prompts a Spiral of Kindness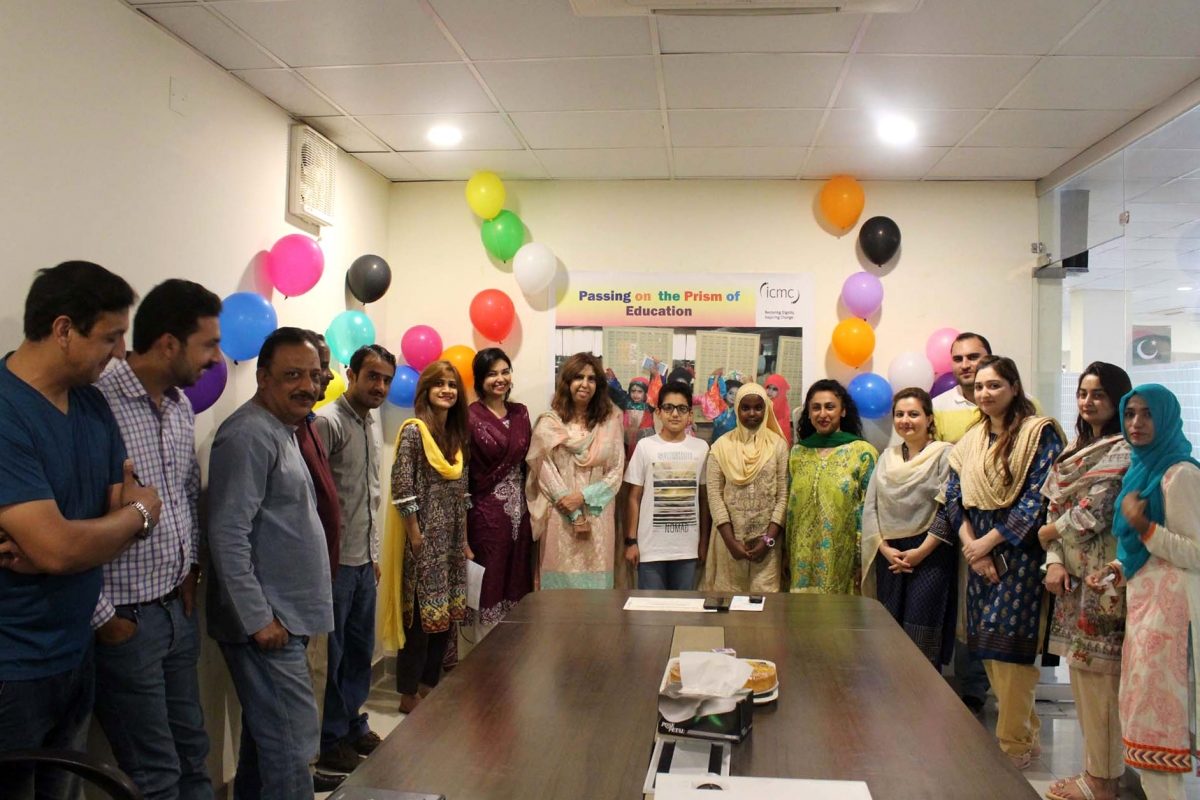 Sometimes small gestures of kindness can go a long way towards restoring a shared sense of humanity. For example, gestures like Muhammad's, a Pakistani boy who inspired people to do more to support refugee children in Islamabad.
Refugee children in Pakistan often struggle to access quality education. The public-school system is overstretched and the UN Refugee Agency only funds elementary school programs for children up to 10-11 years.
Some 1.45 million refugees live in Pakistan. About half of them are children and adolescents. Refugee families cannot afford to pay for their children's private education so often, their only option is to keep children at home.
Samina Jamshed is an Education Officer with the International Catholic Migration Commission (ICMC) in Islamabad. She strives to offer education options for refugees by providing the most vulnerable with scholarships funded by private donors.
In her spare time, Samina also leads counseling sessions for local children. During one of these sessions attended by children of her extended circle of friends, she met Muhammad, 11, who was on holiday from Saudi Arabia where he lives with his family.
Muhammad is bright and curious and stormed the counselor with questions concerning her work. What's a refugee's life like? How do refugee children spend time when they can't afford to go to school? What are their dreams?
At the end of the session, Muhammad approached Samina and asked her if he could sponsor a refugee himself. Much as she was struck by his gesture, Samina didn't encourage the boy. She reminded him that he was too young to undertake such a commitment.
Samina thought that that was the end of the story. However, after the evening prayer the same day he had learned about her work, the boy asked his parents why "God wasn't accepting an offer to help." Muhammad told them that he was ready to invest the money he had set aside for his PlayStation into sponsoring a refugee's education.
When Muhammad's parents reassured Samina of the boy's firm intention to sponsor a refugee, she identified a 12-year-old Somali girl, Faduma*. Despite previously scoring all "A" grades, the girl had stayed at home a whole year when her family could no longer afford to enroll her in middle school.
Two schools were close enough to Faduma's home, but Muhammad's gift was enough to cover her tuition only. That's when the boy offered to send her some pocket money every month, but Samina reminded him that at his age, he "had already done enough".
Luckily, one of the two schools agreed not to charge the new student for her uniform, stationery and books. Faduma could finally resume her studies.
"I felt like all doors opened automatically after Muhammad came forward with his offer to help," says Samina. She explains that the boy has kept in touch with Faduma and often writes to ask if she needs anything else.
When the story of Muhammad's act of kindness spread among ICMC staff, it inspired many. One of the Somali interpreters, Hassan, sought to sponsor an Afghan refugee child. Upon hearing about his offer, Samina thought of a family who had not one but two children. Still, Hassan was ready to sponsor both.
Samina talked to the principal of a private school and he agreed to pay for the two children's school equipment. Once again, Muhammad's story had won people's hearts.
The following weeks were hectic for Samina. During a house visit, she met with a family originally from Yemen, one of the Arab world's poorest countries devastated by an ongoing civil war.
The youngest children were soon going to start elementary school thanks to the UN Refugee Agency's help. However, the family could not afford for the older daughters, Yusra* and Reem*, to attend university. The young girls dreamed of studying international relations and astronomy.
"The stories I hear stay on my mind 24 hours a day, seven days a week until I find a new donor," says Samina. Which is how she signed herself up for a new challenge.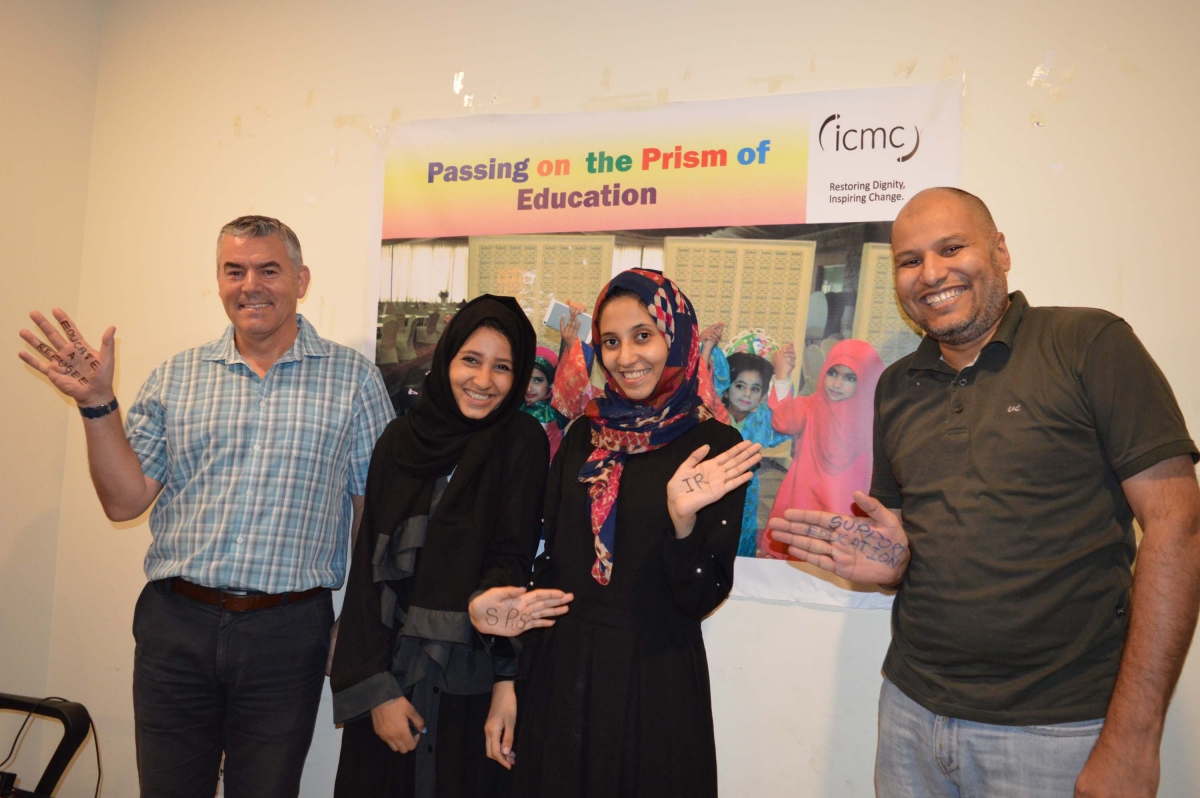 She knew that a year of college tuition would cost around 2500 USD and would require two or three donors. Not losing heart, she met with the principal and finance director of a private school with which she had worked since 2015. The school agreed to reduce the fee to 500 USD per student upon hearing what Muhammad had done for Famuda.
Three additional private donors came forward, once again moved by Muhammad's gift, and offered to sponsor Yusra and Reem. They pledged to continue funding their education for the coming years.
"Sponsoring not one but two refugees' university studies is a first for ICMC!" says Samina. "Muhammad's generous gesture ushered in a chance for more refugees to continue their studies, including beyond high school level."
---
About the work of ICMC in Pakistan
ICMC Pakistan provides refugees with psychosocial and medical care, protection, recreational activities, legal and financial assistance, water and sanitation services as well as job placements and training. Working with the UN High Commissioner for Refugees (UNHCR) , ICMC helps refugee children access elementary and higher education.
• You can support Samina's work to help refugee children access education here.
* The refugee children' names have been changed to protect their identities.