Holy See and ICMC Reaffirm Right to Remain and Live in Dignity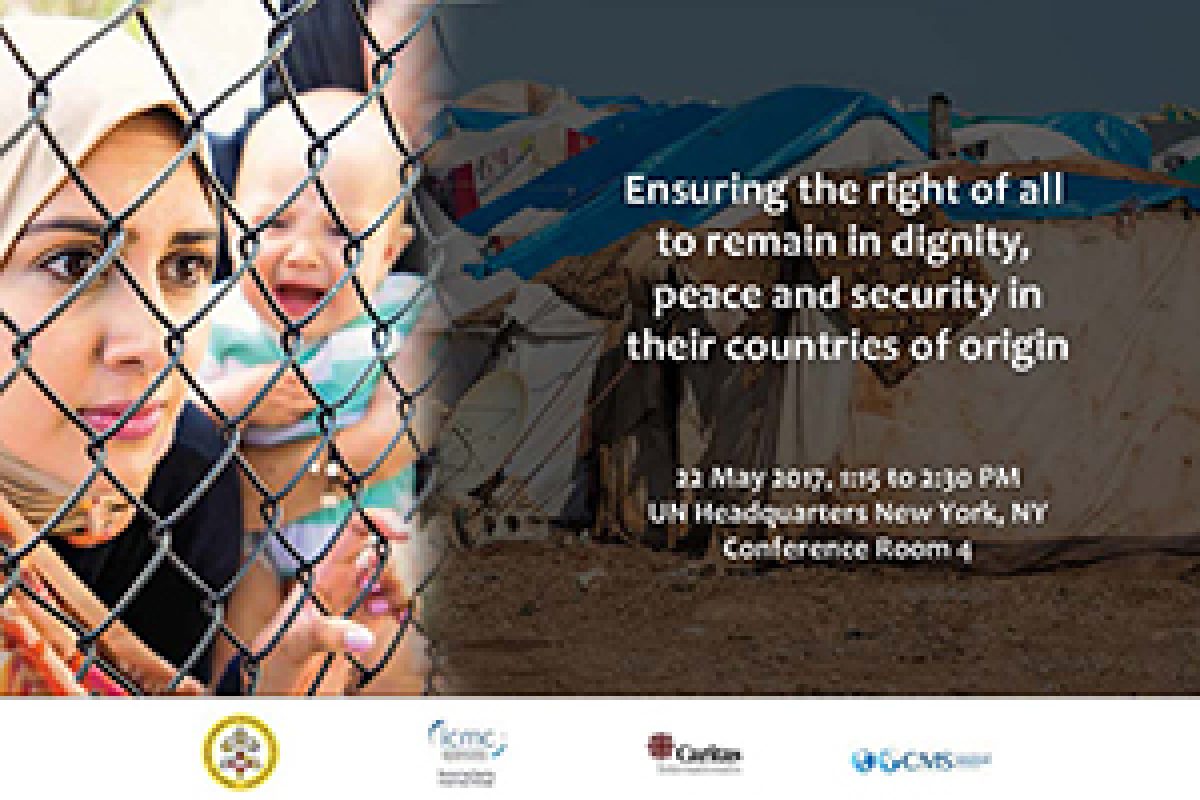 The Holy See along with the International Catholic Migration Commission (ICMC), Caritas Internationalis and the Center for Migration Studies of New York hosted a side event yesterday at the UN headquarters in New York City to further expand upon the commitments made by Member States in the New York Declaration, and in particular to address the drivers of forced migration and the right to remain in one's homeland.
The side event was envisioned to contribute to the second informal thematic session on the development of the Global Compact on safe, orderly and regular migration. The right to remain and live in peace and dignity has been constantly put forward by the Holy See and continues to be one of the key concerns as the Global Compact on Migration is being developed.
The list of panelists included Archbishop Bernardito Auza, Apostolic Nuncio of the Holy See to the United Nations New York, Fr. Michael Czerny, Co-Undersecretary of the Migrant and Refugee Section of the Dicastery for the Promotion of Integral Human Development, Louise Arbour, UN Special Representative for International Migration, and Sr. Norma Pimentel, Executive Director of Catholic Charities of the Rio Grande Valley. ICMC Secretary General, Robert J. Vitillo, was invited to give the closing remarks of the event. Msgr. Vitillo shared the story of two Syrian women, who had applied for family reunification with their brother living in the USA. Their application for resettlement was facilitated by the ICMC Resettlement Support Center for Turkey and the Middle East. When they got approval, one of the two sisters decided to stay to ensure her daughter, killed by snipers many years ago, would be buried in consecrated ground since the Catholic cemetery in her town had been destroyed.