Debunking Myths on Migration and Development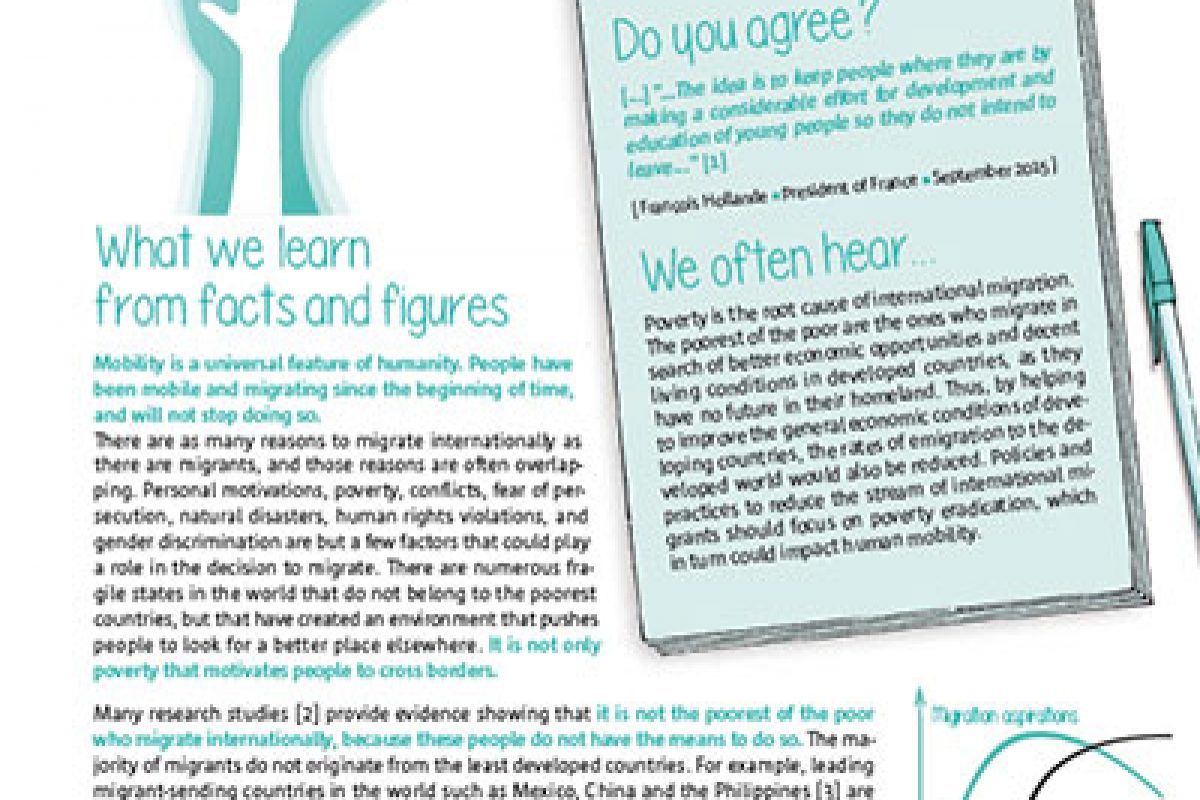 On the backdrop of increasingly strong nationalist and xenophobic movements gaining more and more support throughout the old continent, a publication jointly produced by ICMC Europe and the Forum des Organisations de Solidarité Internationale issues des Migrations (FORIM) in collaboration with CONCORD and Caritas Europa attempts to debunk a set of common myths on how the incoming refugees and migrants would affect the economic and social development of the region.
The brochure, which is titled "10 Myths on Migration and Development", aims to deconstruct popular misconceptions by providing reliable facts and figures and thus countering negative assumptions. It especially provides answers to the following questions:
Does more international development lead to less international migration?
Can irregular migration be reduced through development aid and cooperation?
Is the flow of migration always from south to north and from poor to rich areas?
Does migration from a country hamper the development of that country?
Is migration only about individual benefit?
Would it be worthwhile to only accept more skilled migrants?
Do migrants threaten our culture and values?
Is Europe too open/too closed for migration?
The English version of the publication can be downloaded below. The brochure is also available in French, Spanish, and Slovenian on Caritas Europa's website.